Bar Tabs and Pre-Authorization
Bar tabs have long been a staple of the bar experience, yet many owners may be unfamiliar with what makes opening a tab possible. The practice of pre-authorization is what allows bars to open a tab for a customer and ensure that funds are available when it is closed. Regardless of if you're new to the bar industry or have owned a bar for years, it's essential to have a clear understanding of what a bar tab is and how pre-authorization works.
Shop All Bar Equipment
What Is a Bar Tab?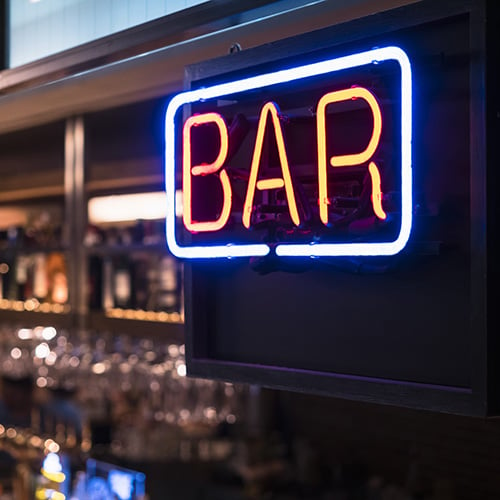 A bar tab is a running total of charges that a guest accumulates throughout their time at a bar. Not only do bar tabs allow bartenders to limit the number of transactions in a night, but they also make it easy to handle complex orders or serve large groups of people. Though it can vary depending on the day of the week and how busy your bar is, it's estimated that some bartenders can spend up to two hours managing payments during their shift. By allowing customers to open a tab, you can save your staff valuable time and energy on a busy night.
---
How Do Bar Tabs Work?
Although each bar's policy on open tabs varies based on management preferences, most bars require customers to provide a credit card before opening a tab. In many cases, a bartender holds on to the customer's card until the tab is closed. This helps to ensure the tab is paid for at the end of the night. While most customers close their tab out before they leave, it isn't uncommon for regular customers to keep a running tab over a longer period of time.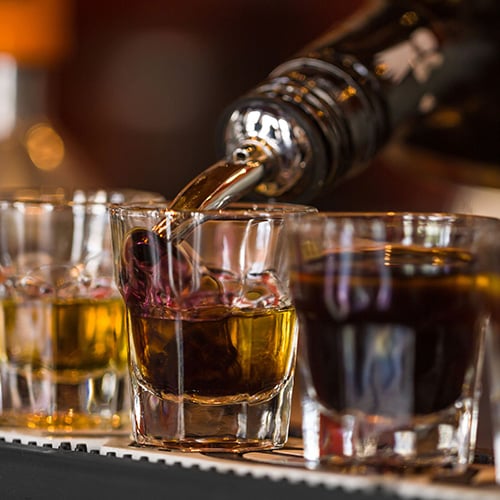 How to Open a Bar Tab
Whether you've just hired a new bartender or want to refresh your current staff's memory, chances are you'll want to make sure they know how to manage a customer's tab. Below, we've included a list of instructions to guide you and your staff through the process of properly opening and closing a bar tab:
Confirm the tab: Before opening a tab for a guest, be sure to confirm they intend to open one. If you open a tab for someone who didn't wish to, it can lead to confusion at the end of the night and diminish the customer experience.
Accept the guest's card: Once you've confirmed the guest wants to open a tab, ask for their credit card to begin setting it up.
Enter guest information: Chances are you'll have multiple tabs open throughout the night. To keep your tabs organized and ensure each customer is charged correctly, enter their name into your system. Depending on what type of POS system you have, this can be accomplished by either swiping the card or looking for their name on the card.
Keep cards organized: No matter how many tabs you have open, it's essential to keep each guest's credit card in a safe and organized place. You don't want to be responsible for losing or misplacing someone's credit card. Consider buying a credit card holder or other organization products to make it easy to find their card when they close their tab. Furthermore, some bars will assign a number to each seat at the bar, making it easy to track which card belongs to which seat.
Remember to close the tab: Whether your bar is about to close for the night or a guest is preparing to leave, it's important to make sure you close their tab. Letting guests leave without closing their tab can cause them to leave without their card or paying for their drinks.
---
What is POS Pre-Authorization?
POS Pre-Authorization is a temporary hold that a business places on a customer's credit card. By placing the hold, the business can reserve funds for further transactions on that card. While the hold is active, customers cannot withdraw the specific funds or spend it elsewhere, ensuring the money is available to cover their purchase with your business. Also known as an authorization hold, this practice is what makes it possible for customers to open a bar tab. Once it is lifted, the funds can be captured and converted into a charge, letting the business bill the customer for what they owe. In the case of a bar tab, the hold is put in place when the tab is opened and lifted once the tab is closed.
What Is Point of Sale?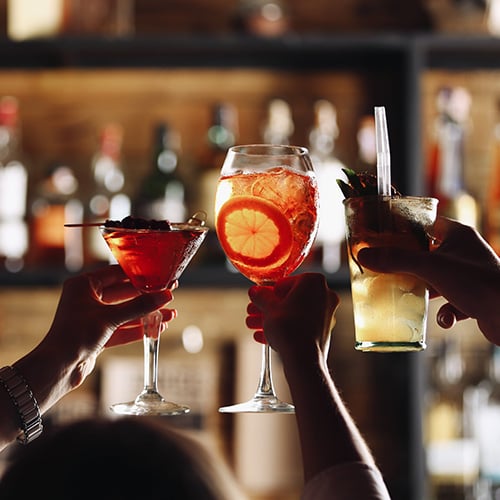 A point of sale, often shortened as POS, is where a customer pays for what they've ordered. POS systems make it easy for modern businesses to accept multiple forms of payment and keep track of their sales. Some common examples of POS systems include:
Counter-based cash registers: Nearly everyone has gone through a check-out line at some point in their life, making counter-based points of sale the most recognizable form on this list. Most counter-based systems feature a cashier operating a cash register.
Mobile devices: In recent years, it's become common for some businesses to utilize mobile devices as they check out customers. Business owners can buy extensions for their tablets or smartphones that allow customers to swipe their card and pay for a purchase through the device. Mobile POS systems are more affordable and can help alleviate long lines at counter service eateries.
Self-checkout: For customers who don't have much to pay for, self-checkout may be the easiest way to complete a transaction. They can be found in many forms including table kiosks and self-checkout stations that allow customers to scan their own items or pay for their bill without assistance from a cashier or server.
---
Bar owners should know what bar tabs, pre-authorization, and point of sales are. Using the information above, you'll be able to ensure a smooth transaction for both the bartender and customer the next time someone asks to open a tab at your bar.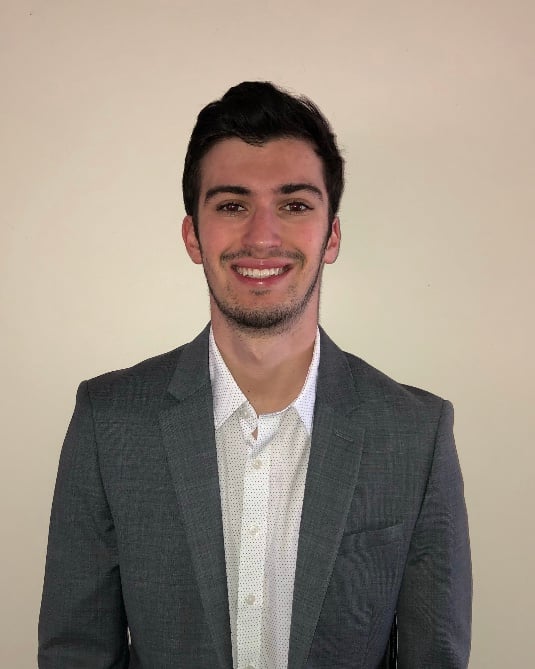 Posted in:
Bars & Breweries
|
By Jason Kurtz
The information provided on this website does not, and is not intended to, constitute legal advice. Please refer to our
Content Policy
for more details.