What Are Micro Markets?
Micro markets are miniature food retail spaces with self-checkout technology. Along with being a large foodservice trend for this year, these new miniature markets are focused on being convenient, healthy, and simple for any customer choosing the micro market experience. Continue reading to learn more about micro markets, the differences between micro markets and vending machines, and where you might find them.
What Is A Micro Market?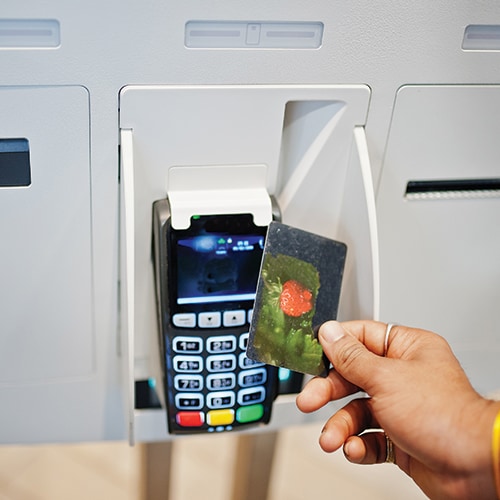 Micro market vending consists of open shelves and refrigerated food kiosks that offer healthy pre-made food, fruit, drinks, and coffee, while also using an automated payment system at checkout for maximum convenience. Micro markets are also similar to vending machines, but the two types of food dispensers have various differences.
Think of micro markets as your mini supermarket. Micro markets provide customers with alternative food options to purchase for breakfast or lunch. With an easy-to-access location, micro markets are where you can grab a snack or meal and go on with your day.
Micro Markets vs Vending Machines
Micro markets may seem very similar to vending machines, but they do have their differences. Here's a breakdown of the main differences between micro markets and vending machines.
Micro Markets
Use of a touchscreen automated service and tap-to-pay payment options
Modern grab and go food stand
Open-style purchasing
Restocked daily
Healthier snack and meal options
Accepts coupons and loyalty cards
Vending Machines
Various types of payment options
Restocked on a strict fulfillment schedule
Dispensing can be fickle
Enclosed-style purchasing
Limited variety of food offerings
Refrigerated machines for drinks
Where to Find Micro Markets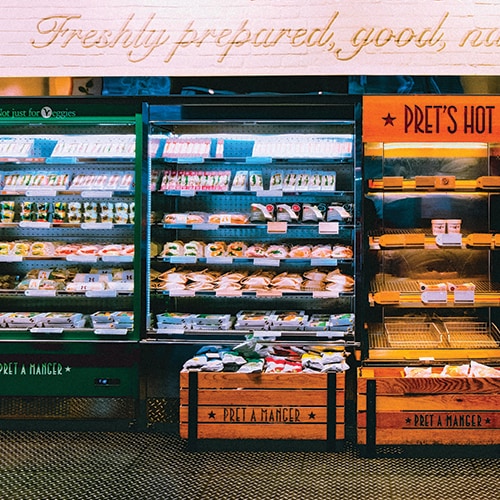 Because micro markets are extremely easy to set up, they can be established almost anywhere that provides a power outlet and reliable internet connection. The micro market also needs to have access to refrigeration to keep grab-and-go food cold and at a food-safe temperature for consumption. With the increasing popularity of micro markets, you might notice them in the following places:
Airports
Corporate office buildings
Supermarkets
Hospitals
Academic buildings
Hotels
Senior care facilities
Factories
Government offices
Health clubs
Micro markets are becoming more popular and do present a great business opportunity for many entrepreneurs and existing business owners to provide food options to customers. Level up any facility's food options with micro markets! Your employees or visitors will love the easily accessible and healthy food options micro markets provide.
Posted in:
Foodservice Trends
|
Management & Operation
| By Angalena Malavenda