Everything You Need to Know About First Fridays
Today, many cities and towns are finding innovative ways to support their small businesses. One popular choice is to hold First Friday events that encourage residents to come together once a month and explore what their city has to offer. As a business owner, you can give back to your community while also attracting new business by participating in First Friday. To learn more about what First Fridays are, why they're beneficial to your establishment, and how you can make your business stand out during the event, keep reading.
What Is First Friday?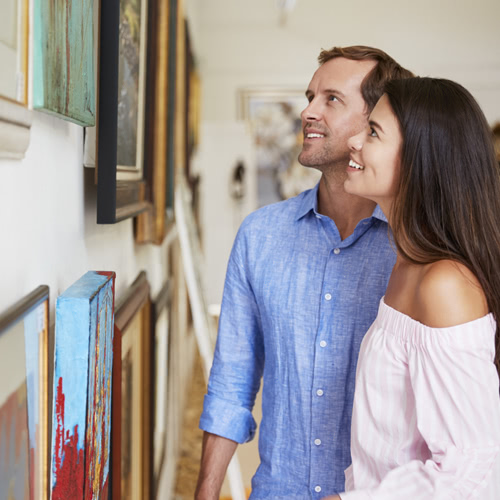 First Friday is an event held in many American cities and towns on the first Friday of each month. Some cities host it on other weeks of the month, so you may see Second Friday, Third Friday, or Fourth Friday instead. While each community hosts this event a little differently, here are some common elements that cities choose to include:
Live music
Extended business hours for shops and restaurants
Food trucks
Kids' activities
Art exhibitions
Craft vendors
First Fridays not only help to support tourism for cities and towns, but they also encourage members of the community to engage with each other. This event brings out more people at once than a typical Friday evening might, so it is an opportunity to support local businesses, enjoy cultural experiences, and fit in some social interaction.
Why Your Restaurant Should Participate in First Friday
Now that you know what First Friday is, you can consider getting your business involved. Below, we've outlined some reasons why participation in First Friday would be beneficial to your establishment.
Customers Are Already in Town
Because your city or town will already be full of more people than on a usual Friday evening, First Friday is an excellent opportunity for your business to attract customers. Many cities host First Fridays around dinnertime, so people could be interested in grabbing some food before they peruse the shops and vendors around town.
It Shows Your Support for the Community
If you choose to participate in such a community-centric event, this shows customers that you are interested in supporting your city and the businesses around you. Joining in on the First Friday festivities makes your business less of a stand-alone establishment and more of a member in a group. As a result, this could foster loyalty in customers who like your establishment's commitment to the community.
It Helps with Publicity
Many cities and towns use social media or websites to advertise First Friday events, and if your business participates, it will likely be shared on these platforms. That means that before they even come to First Friday, customers will see your business name and know to look for you while they're in town.
How to Attract More Customers on First Fridays
While just being open is a great way to bring in more customers on First Friday, here are some ideas for how you can make your business especially enticing to customers.
Offer First Friday Specials
Having some exclusive menu items that are only available on First Friday motivates customers to come in for the event. Whether you add a cocktail or a limited edition entree, these offerings will catch the eyes of patrons and encourage them to try out or revisit your establishment. If you want to really get into the First Friday spirit, show your city pride by naming one of your specials after a local landmark or characteristic of your locale.
Run First Friday Discounts and Promotions
Customers may go out on First Friday with the intention of shopping at boutiques and vendors, so a discounted meal or drink could convince them to eat out as well. Try offering promotions like a free dessert with the purchase of an entree, half-price cocktails, or 15% off of your bill during First Friday hours.
Host an Event
To offer something really special for First Friday, consider hosting an event. You could display artwork from local artists and hold a reception with drinks and hors d'oeuvres, hire some live music to play while guests enjoy your menu items, or even throw a party to celebrate your city. No matter what kind of event you decide to host, be sure to advertise it well in advance to increase curiosity and anticipation.
First Fridays are a growing trend in cities, and they're an excellent opportunity for your business to integrate with the community. Try offering specials or promotions, or open your doors for a special event like live music or an art exhibition. Either way, you can bring in new customers and show your support for your town.

Posted in:
Advertising & Marketing
| By Christine Potts