WebstaurantStore / Food Service Resources / Blog
In the Kitchen with Greg and Larry: Get to Know the Chefs at WebstaurantStore
Chefs Larry Williams and Greg Lieberman work hard every day to prepare delicious meals for nearly 250 employees at WebstaurantStore. We're sitting down to talk to them about what it takes to run a successful kitchen, while also learning about their specialty dishes, and finding out what kitchen tools they can't live without.
Meet the WebstaurantStore Chefs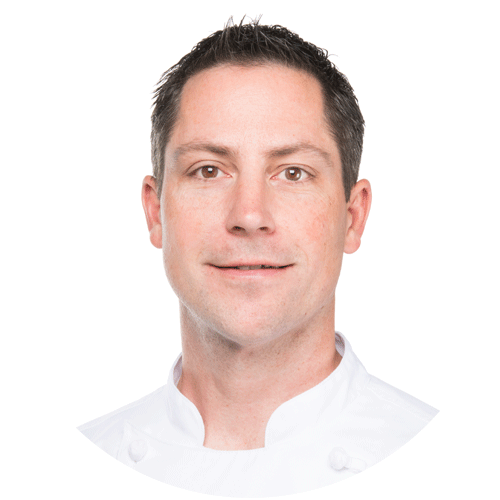 Greg only recently joined the team at WebstaurantStore, but has been in the foodservice industry for 13 years. Greg earned his culinary degree from The Pennsylvania School of Culinary Arts at YTI in Lancaster, PA. His career includes a range of experience, including work in finance and as a recruiter for YTI. However, he always had a passion for the restaurant industry. After working in finance for a few years, he jumped back into his culinary career, working everywhere including fine dining establishments, hotels, and country clubs before coming to work with us here at WebstaurantStore.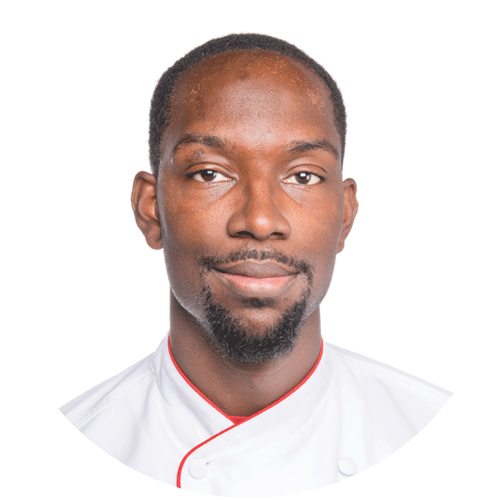 Larry has been with WebstaurantStore for just under a year, but he's been in the industry for the past 11. He got his start washing dishes in a retirement home, where he fell in love with the foodservice industry. From there, he attended YTI, where he earned his culinary degree. His experience includes working banquets in Hawaii during his college years as well as managing and cooking in restaurants before he finally wound up working at WebstaurantStore. You can see some of Larry's creations by checking out #LunchesByLarry on Instagram.
Q & A with Chefs Greg and Larry
Q: What is the most often forgotten piece of kitchen equipment?
G:To-go containers, paper products, and wire racks for sheet trays. There are so many small materials that help the restaurant run smoothly that you may not think of right away. They can make a huge difference.
L: Before you start gathering supplies, you need to think about the type of restaurant you're going to have. Know your niche. Only after that can you decide what you'll need. For example, if you want to do breakfast, you need a flat top. No question. In order to prepare food in mass quantities, you'll need a flat top that can knock out a bunch of orders at one time. And every kitchen needs a 4- or 6-top burner stove. Do your research! Learn from other great restaurants, and see what you need to make yours great, too.
Q: Do you have a specialty dish?
G: I like to make a red curry noodle bowl and change it around every time I do it. I've learned to do this well through experience.
L: I'm a comfort food kind of guy. Mac and cheese, crab cakes, wings, some type of vegetable with it. Simple, but they can come out so delicious, and so many people love to eat them. Make everything good every time you make it, and you can't go wrong.
Q: What kitchen items do you use every day?
L: Salt and pepper and a chef knife. Salt and pepper go into everything, and a chef knife is pretty much my multi-tool. But really, your biggest tool is your brain. You just have to know how to make things work when you don't have every tool on hand.
G: Like Larry said, definitely a chef knife. Also, a Sharpie and a box cutter.
Q: Do you have a favorite product from our website?
G: I like the large selection of chef knives, and also the combination ovens we carry.
L: I'm going to step outside of the box and say quart containers. They're so versatile. If I'm doing a massive amount of prep for the week, quart containers are my go-to. Label them, date them, and you're good to go.
Q: What are your favorite spices to cook with?
L: Salt and pepper, for sure. I also love Old Bay and Sriracha!
G: For me, it's garam masala, jerk seasoning, cajun seasoning, salt, and fresh cracked pepper.
Q: Where does your inspiration come from?
G: Preparing fresh ingredients perfectly, all the time, for the guests to return. If you do things the right way every time and you know your target audience, then your goal should be for them to refer other people. That's inspiration in itself.
L: Most of my inspiration for recipes comes from not being afraid to try something new. If I come to your house and you make something with mushrooms (and I don't like mushrooms), I won't take them out. I keep an open mind and an empty belly.
Q: How would a new chef go about developing a menu when opening a restaurant?
L: When I do menus, I kind of apply it to the way I do life: keep it simple. The K.I.S. method, whatever you want to call it. Keep it simple, make it perfect, and then people will love it. You don't have to be super extravagant for people to love your food.
G: In terms of generally developing a menu, the first thing you need to know is: who are your guests and what are they interested in?
L: Know your target market. All you're doing is selling yourself. Your food is a dictation of who you are as a person. I keep life simple, so I keep my food simple.
G: Just to add to that, know who you're going to be targeting, who your guests are going to be, and then coming up with a diverse amount of choices for them. Then, getting the freshest, most local ingredients possible and preparing each one perfectly. Lastly, generally keep it simple.
Q: Do you have any advice for aspiring chefs?
G: Lose the ego!
L: Food Network can't teach you everything. Lose the ego. You have to understand that you need to earn your stripes. Society has created this world of entitlement and the kitchen is one the last places left where you have to earn your stripes. This is not a business where you can just come out of culinary school and expect to be an executive chef. I don't care what you do before or after my kitchen; what you're doing now is washing dishes.
G: Don't be too proud to wash dishes, take out the trash, or work hard. Listen. Always prepare. Mise en place. It's a French term that means "everything in its place."
L: You can live your life like that, too. If I can come to your station and continue to cook without having to look around for stuff, that's when I know you've done your mise en place, and that's when I know I can work with you.
Q: Just for fun, what would be your last meal?
G: I could name about six things. How about a buffalo chicken stromboli with extra hot sauce.
L: It would have to be Maryland steamed crabs with a side of mac and cheese. Half a dozen or a dozen. It's time-consuming to eat crabs, so if I have a bunch of crabs, I'm going to sit there and pick. I mean, I really enjoy them, but it's a multipurpose food in that particular case.