WebstaurantStore / Food Service Resources / Blog
Offering Smaller Portion Sizes in Restaurants: Benefits and Tips
If you've noticed customers sharing meals, ordering lunch-sized portions for dinner, or going with a simple soup and salad combo instead of an actual entree, then it might be time to rethink your restaurant portion sizes. If your portions are like a majority of restaurants' serving sizes in the United States, then they most likely exceed the USDA's recommendations for fat, saturated fat, sodium, and calories per meal. So, in order to help retain your customers who are trying to lead healthier lifestyles, it's important to offer more reasonable portions. Plus, offering smaller portions can have many benefits for your restaurant.
How Large Portions Effect Consumers and Restaurateurs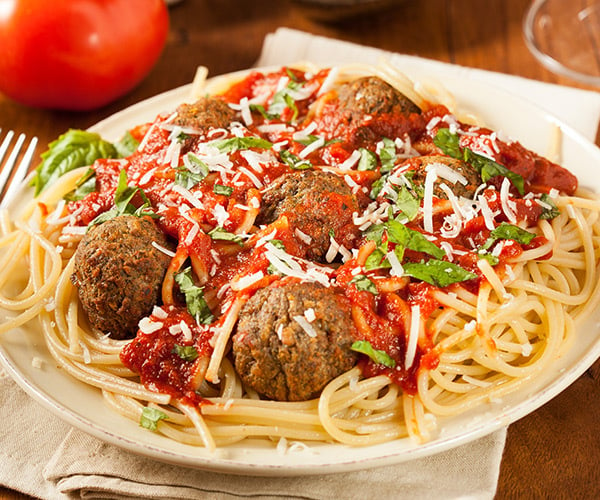 With the amount of diet plans, healthy lifestyle campaigns, and calorie counting smart phone applications present in today's society, it's no wonder so many people are trying to change their lifestyles. So, as your customers put more focus on what they're putting into their bodies, they start to cut out unhealthy options – and for many, that means eating out. For individuals who still enjoy the social aspect of going out to eat, that may mean they decide to split a meal with a friend or just order the house salad, which lowers your restaurant's profits. Ultimately, once consumers stop eating out as often or altogether, restaurants start to suffer.
Benefits of Offering Smaller Portions in Your Restaurant
Before you start decreasing your portion sizes, it's important to understand how this can positively impact your restaurant. While it may seem that offering smaller portions will lower your profits, especially since you'll have to adjust your prices to match the serving sizes, there are actually many benefits. In fact, there are many sports bars that offer half-size appetizers, restaurants that serve half sandwiches, and diners that prepare smaller versions of their breakfast platters.
Check out the list below that goes over how offering smaller portions can benefit your business:
Offering smaller portions enables chefs to use healthy ingredients that are typically more expensive without wasting a large amount of those ingredients on one entree.
Closely monitoring smaller portions during the food plating process reduces the risk of wasting money due to over portioning.
Paying attention to your portion sizes keeps your food costs in check.
Offering smaller portions encourages health-conscious customers to order an entree rather than a less expensive small salad or side.
Having a menu with diverse offerings enables you to attract a larger target market.
How to Offer Smaller Portions in Your Restaurant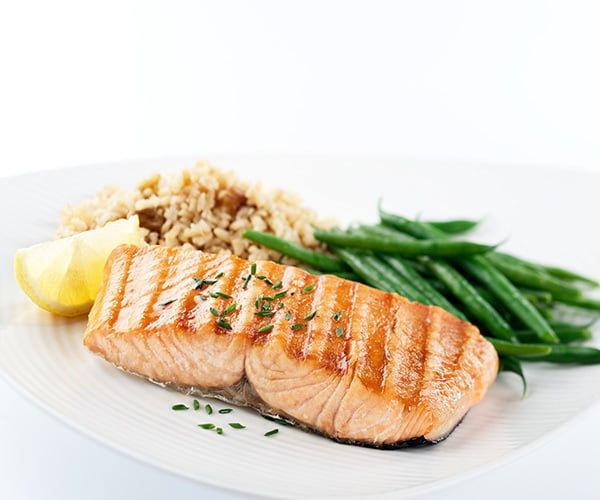 While it may seem easy to start cutting down the sizes of your entrees, it's something that has to be done tactfully. For example, if your dedicated customers notice that their favorite pasta dish is now half the size but the same price, they're not going to react positively. However, if you follow some of the tips listed below, then you'll be able to successfully offer smaller portion sizes so that your business and customers benefit.
Keep meals under 700 calories, which is a healthy caloric intake for adults.
Allow customers to choose half sizes of their favorite salads, soups, and meal combos.
Make miniature versions of burgers, sandwiches, and wraps using slider buns, crustless bread, or small tortilla wraps.
Serve meals on smaller servingware to prevent plates and bowls from looking empty.
Use taller, narrower glassware, like zombie glasses, for serving drinks.
Put more time into plate presentation to take focus away from smaller portions.
Fill plates with more vegetables and fruits to make them look fuller without packing on unhealthy calories.
Describe your smaller portioned entrees positively on your menu by using terms like "lighter" and "healthier."
Display calorie counts on your menu.
Ensure your employees use proper tools, like ladles and electronic portion control scales, when prepping dishes to maintain consistent portion sizes.
Advertise your restaurant's initiative to offer healthier portion sizes on social media.
Place smaller portions on the menu under a "Lighter Fare" or "Healthy Options" section.
Offering smaller restaurant portion sizes can be a great practice for your business. Consider reducing the serving sizes of all of your entrees, or test it out by simply adding a lighter fare section to your menu. Your budget and health-conscious customers are sure to thank you.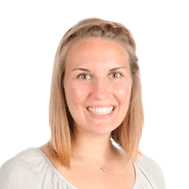 Posted in:
Foodservice Trends
|
Menu Tips
| By Ashley Kufera