WebstaurantStore / Food Service Resources / Blog
Salt and Sugar Alternatives Our Hearts Will Love
In honor of February being American Heart Month, we've listed some healthy salt and sugar alternatives that our hearts will love. You'll find a variety of ingredient substitutions that can be used in everyday cooking, baking, and cocktail crafting.
Salt Alternatives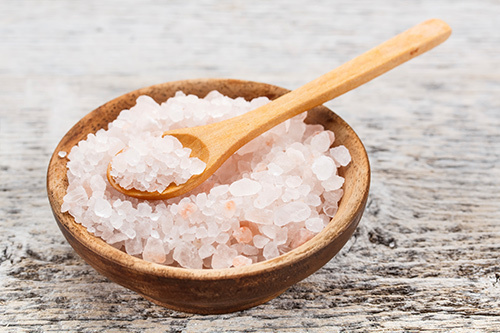 With salt being added to so many prepared entrees and packaged meals, it's no wonder America consumes too much of this mineral. While salt is beneficial to health in some ways, this overconsumption can unfortunately lead to high blood pressure, which can ultimately damage the arteries that lead to the heart. Years of eating too much salt and living with damaged arteries can lead to a heart attack. In order to prevent heart damage, it's important to limit your amount of salt intake.
If you have to use salt in your recipes, then it's best to use less refined options like sea salt, pink Himalayan sea salt, and molakai sea salt. However, if you're looking for salt substitutes, so you can completely cut it out of your recipes, then check out some of the ingredients below:
Garlic, onions, and leeks - By incorporating ingredients like fresh garlic, chopped onions, and leeks to your stir frys, casseroles, soups, and pastas, you'll add delicious flavor without the high sodium levels. Plus, these ingredients, and others from the Allium genus, are known to lower blood pressure and hinder tumor growth.
Spices - Spice up your dishes by adding pepper, oregano, basil, cumin, turmeric, and other seasonings. Not only do they add complementary flavor to your foods, but many of them are also known to boost metabolism and curb hunger or cravings.
Vinegar - Sometimes, if your dish is lacking a certain taste factor, a splash of vinegar will do the trick. Use fruit- or garlic-infused vinegars to marinade meats or make salad dressings without the added salt. It can also be added to pasta sauces and soups.
Nutritional yeast - This all-natural ingredient is used in a lot of vegan dishes. Unlike baking yeast, this nutritional version is deactivated, so it has no leavening ability. Thanks to its salty, somewhat cheesy flavor, it's commonly sprinkled on popcorn, macaroni and cheese, pasta, and potatoes.
Sugar Alternatives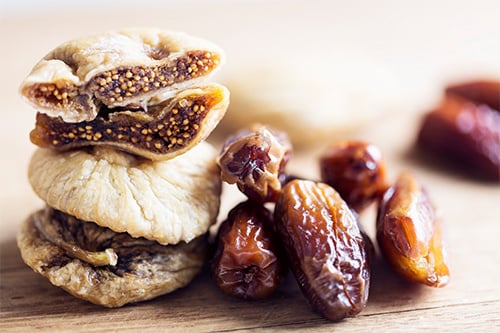 Almost everyone gets a sweet tooth now and then, and it's totally okay to satisfy it. But, did you ever think about how many foods contain sugar that you wouldn't even suspect? Potato chips, tomato soup, pasta sauces, salad dressings, "healthy" smoothies, and enriched waters are just a few of them. Just like salt, eating too much sugar can lead to health issues. Consuming too much sugar can cause insulin spikes, which can lead to inflammation of the arterial walls. Additionally, excess sugar intake can lead to weight gain, which can be the gateway to cardiovascular disease. In order to prevent heart damage, it's important to limit your amount of sugar intake.
Sometimes, you simply have to use sugar in your recipes, especially in baked goods. If you do have to use sugar, then it's best to use less refined options like brown sugar, molasses, muscavado sugar, honey, and agave nectar. However, if you're looking for sugar substitutes, then try out some of the ingredients we listed below:
Applesauce - Try substituting unsweetened applesauce for sugar when baking. Simply replace 1 cup of sugar with 1 cup of applesauce in your cakes, muffins, nut breads, and brownies. Plus, applesauce will make your baked goods moister. Be sure to also reduce the liquid called for in your recipes by about 1/4 cup.
Freshly-squeezed fruit juice - If you're making sauces, marinades, salad dressings, or certain baked goods, consider adding freshly-squeezed juices instead of sugar or concentrates. Not only will these juices sweeten up your foods, but they'll also give them a fresh, tropical flavor.
Lemon or other citrus zest - Squeezing a lemon, orange, or lime, or simply grating their zest is a good way to sweeten cocktails. Use the zest in martinis, old fashioneds, whiskey sours, and other mixed drinks. Also, squeezing some lemon into gin on the rocks is a great way to add a subtle sweetness without all the calories caused from sugar.
Nutmeg, cinnamon, and pumpkin spice - Adding spices like nutmeg, cinnamon, and pumpkin spice to your coffee beverages will reduce its bitter taste and eliminate the need for added sugar. You can also use these spices in pancake, waffle, muffin, and other batters.
Raisins, figs, and dates -These naturally-sweetened dried fruits can substitute sugar on a 1:1 ratio in many baked goods. Simply soak them in hot water, add them to a blender, and puree them until they become a smooth paste.
Bananas - Like the fruit paste mentioned above, bananas can replace sugar on a 1:1 ratio. Simply combine one cup of mashed, overripe banana with a few tablespoons of water and puree until smooth.
By using some of these substitutions in your cooking, baking, and cocktail recipes, you'll be able to make them healthier without sacrificing taste. Try making these substitutions in your restaurant's recipes for the month of February, or create an all-natural section on your menu so guests can eat healthier year-round.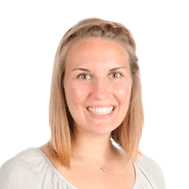 Posted in:
Menu Tips
|
Kitchen & Cooking Tips
| By Ashley Kufera