Spice Blends You Can Make Yourself
Spice blends add delicious flavor to many of your favorite foods, but instead of paying top dollar for spice mixtures, it's easy to make your own. You can save money by mixing your own DIY spice mixes from bulk spices. For commercial kitchens that use large quantities of spice blends, blending your own seasonings from whole or ground spices is an economical option. Check out the recipes below for popular spice blends.
Spice Mix Materials
To make your own copycat spice blends, first collect the following materials:
Dry ingredient measuring cups and spoons
Medium-size mixing bowl
Spice grinder (optional)
Add the spices to a mixing bowl and stir together to blend. Once the spices are evenly distributed, use the funnel to pour the seasoning mixture into a clean spice jar. Add a label with the spice blend name and the bottling date.
Spice Blend Recipes
Use the ratios listed below to create spice combinations that mimic your favorite seasoning blends:
1. Everything Bagel Seasoning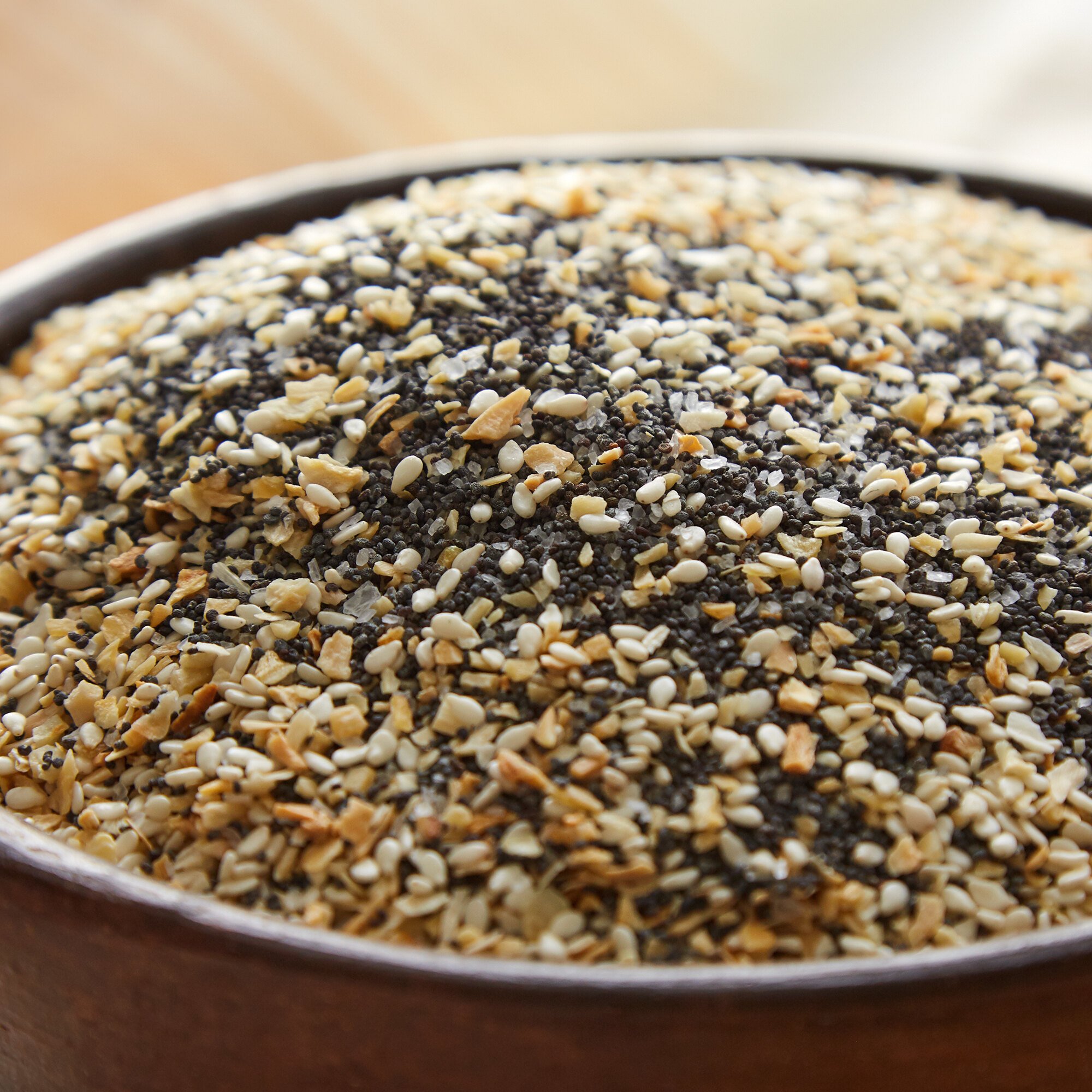 Everything Bagel seasoning is the spice mix that makes Everything Bagels taste so good. Did you know you can use Everything Bagel seasoning on other foods? Try adding this crunchy, savory spice blend to hummus, scrambled eggs, or avocado toast. Blend the spices below to yield 1 cup of Everything Bagel seasoning mix.
1/4 cup poppy seeds
1/4 cup white sesame seeds
3 Tbsp. dried onion flakes
3 Tbsp. dried garlic flakes
2 Tbsp. kosher salt
---
2. Pumpkin Pie Spice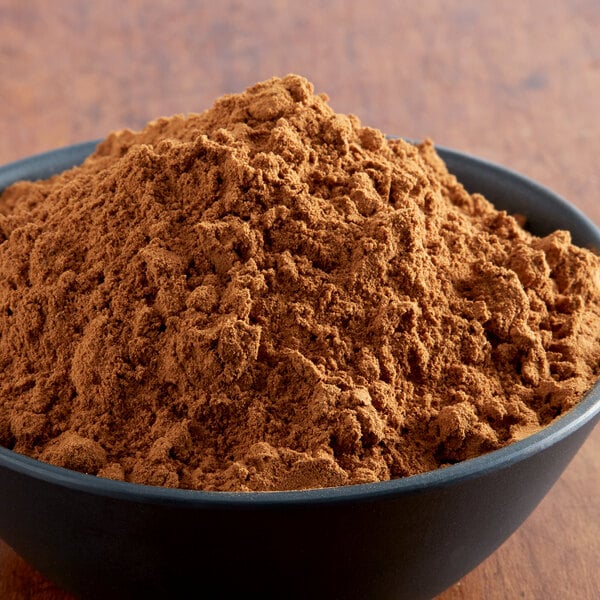 Pumpkin pie spice gives the Pumpkin Spice latte its iconic flavor. Before the infamous coffee drink became a household name, pumpkin spice seasoning was most commonly used to flavor pumpkin pie filling. This blend of cinnamon and warming spices also makes a great addition to baked sweet potatoes or yams, cupcakes, or even ice cream! Blend the spices below to yield almost 1 cup of pumpkin pie spice.
1/2 cup cinnamon
6 tsp. ginger
6 tsp. nutmeg
6 tsp. allspice
2 tsp. ground cloves
---
3. Chai Spice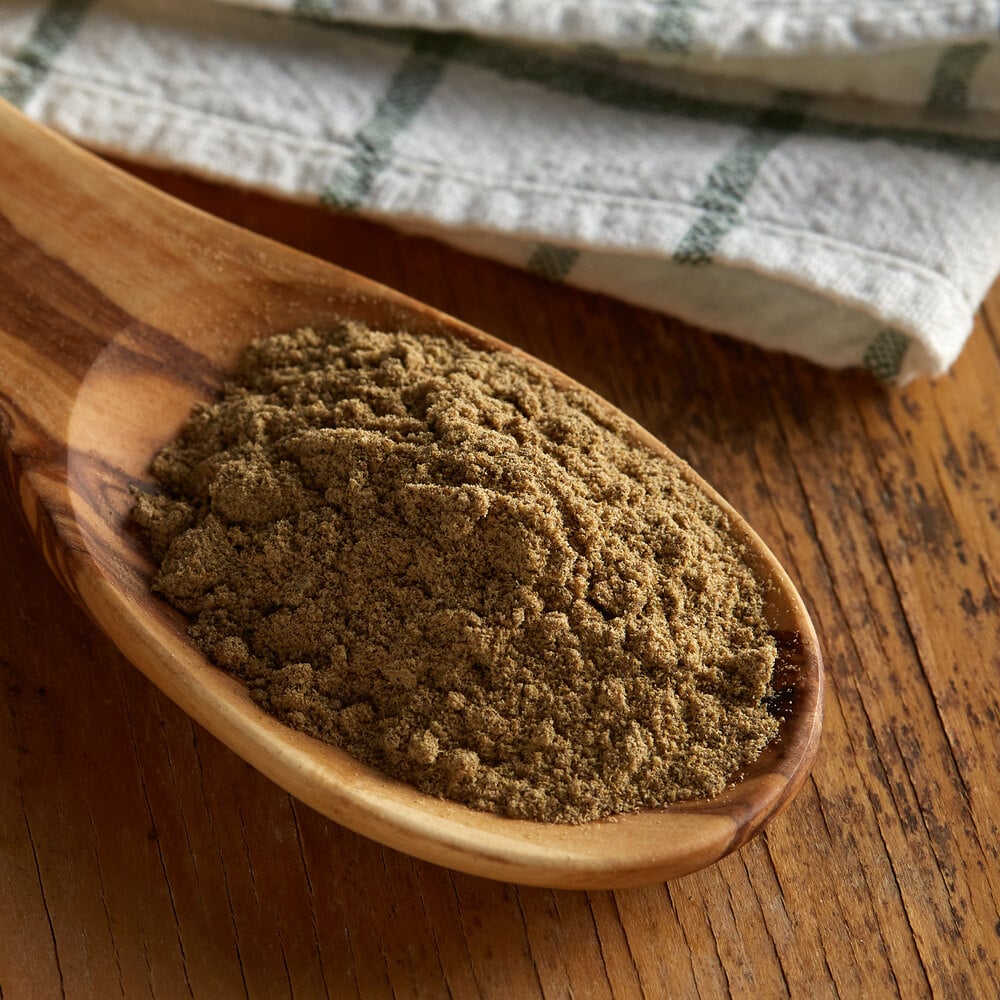 This blend of spices is used to make the delicious tea drink called masala chai. Not just for tea though, the possibilities are endless with this aromatic spice blend. Add chai spices to coffee, baked goods, and desserts for a burst of fragrant, peppery warmth. Chai spice mix has become a favorite flavor of fall enthusiasts who've had enough of pumpkin-flavored everything. Mix this combination of spices to yield about 1 cup of chai spice.
6 Tbsp. cinnamon
4 Tbsp. ginger
4 Tbsp. ground cardamom
3 tsp. ground cloves
2 tsp. black pepper
2 tsp. nutmeg
---
4. Seafood Seasoning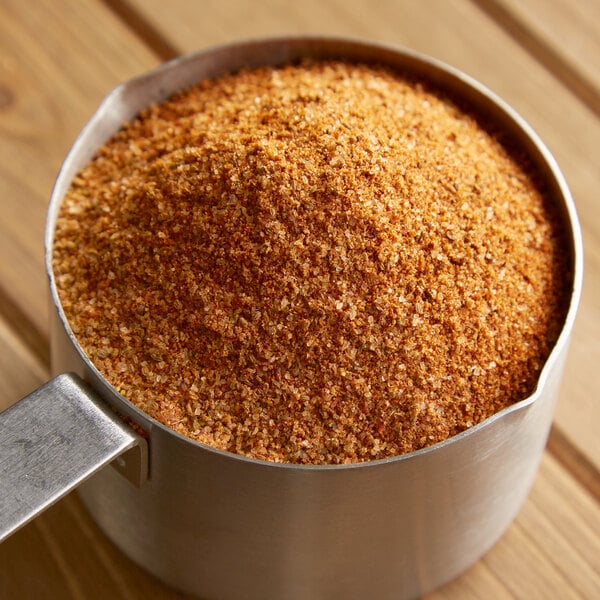 This crab seasoning mix is a good substitute for the popular spice blend called Old Bay seasoning. Many consider this seafood seasoning to be a requirement when preparing fresh seafood like steamed hardshell crabs. You can also add the salty, smokey spice mixture to french fries, baked potatoes, and corn on the cob. Try it as a spice rub on meats or make your own spicey compound butter. Blend the spices below to yield about 3/4 cup of crab seasoning.
6 Tbsp. paprika
3 Tbsp. celery salt
3 tsp. celery seed
3 tsp. dry mustard
1 1/4 tsp. black pepper
3/4 tsp. nutmeg
3/4 tsp. cinnamon
3 pinches cayenne
---
5. Italian Seasoning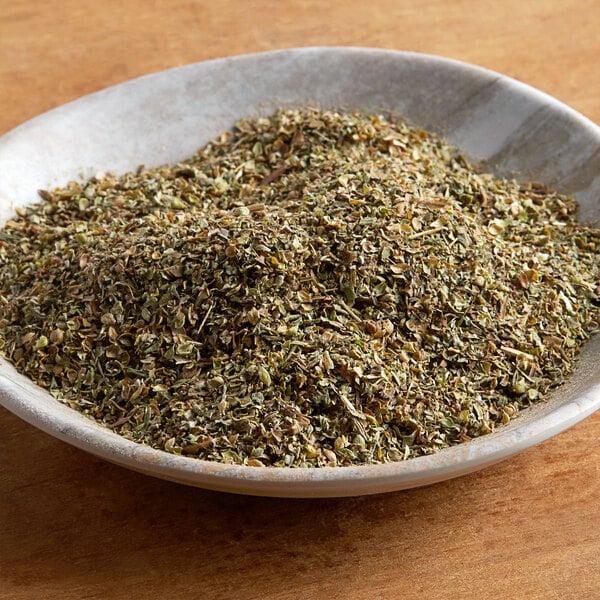 Italian seasoning is a versatile spice blend that's used in a lot of recipes, so making your own bulk Italian spice mix can help you save on food cost. Dried herbs like basil, oregano, and marjoram are commonly used together in Italian-inspired dishes, which means an Italian spice blend will also save you time. Instead of reaching for each herb and measuring them separately, make your DIY Italian seasoning blend ahead of time and get all the savory, herbaceous flavors from one jar. Mix the dried herbs below to yield 1 cup of Italian seasoning.
4 Tbsp. basil
4 Tbsp. oregano
4 Tbsp. marjoram
4 Tbsp. parsley
2 tsp. rosemary
2 tsp. sage
2 tsp. thyme
---
6. Adobo Seasoning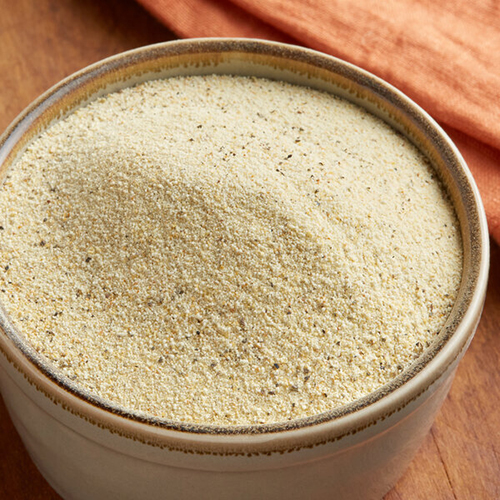 Adobo seasoning is a popular spice blend used in Caribbean and Latin American cooking. It's most commonly used as a dry rub for meats, so it's no surprise the word adobo originated from the Spanish term "to marinate." There's a lot of variation between adobo spice recipes and commercial brand formulas, but the basic recipe for adobo spice blend includes just garlic powder, salt, black pepper, and oregano. Other spices like paprika, cumin, or chili powder can be added per the cook's preferences. Mix the seasonings below and pulse them in a spice grinder for a fine consistency. Yields about 3/4 cup of adobo spice.
6 Tbsp. garlic powder
4 1/2 Tbsp. kosher salt
4 tsp. black pepper
2 tsp. oregano
3/4 tsp. turmeric
---
7. Taco Seasoning
Taco seasoning is a blend that gets used up quickly, especially if you serve Mexican-inspired dishes like tacos and burritos. Save yourself some time by blending a large batch of taco seasoning so it's ready whenever you need it. Many commercial brands of taco seasoning also contain thickeners, gluten, or high amounts of sodium, so preparing your own spice mix gives you total control over the ingredients. Blend the spices below to yield 1 cup of taco seasoning.
10 Tbsp. chili powder
3 Tbsp. cumin
1 Tbsp. kosher salt
1 Tbsp. black pepper
1 Tbsp. smoked paprika
2 tsp. onion powder
2 tsp. garlic powder
2 tsp. oregano
1 tsp. chipotle chili powder (optional)
---
8. Chili Seasoning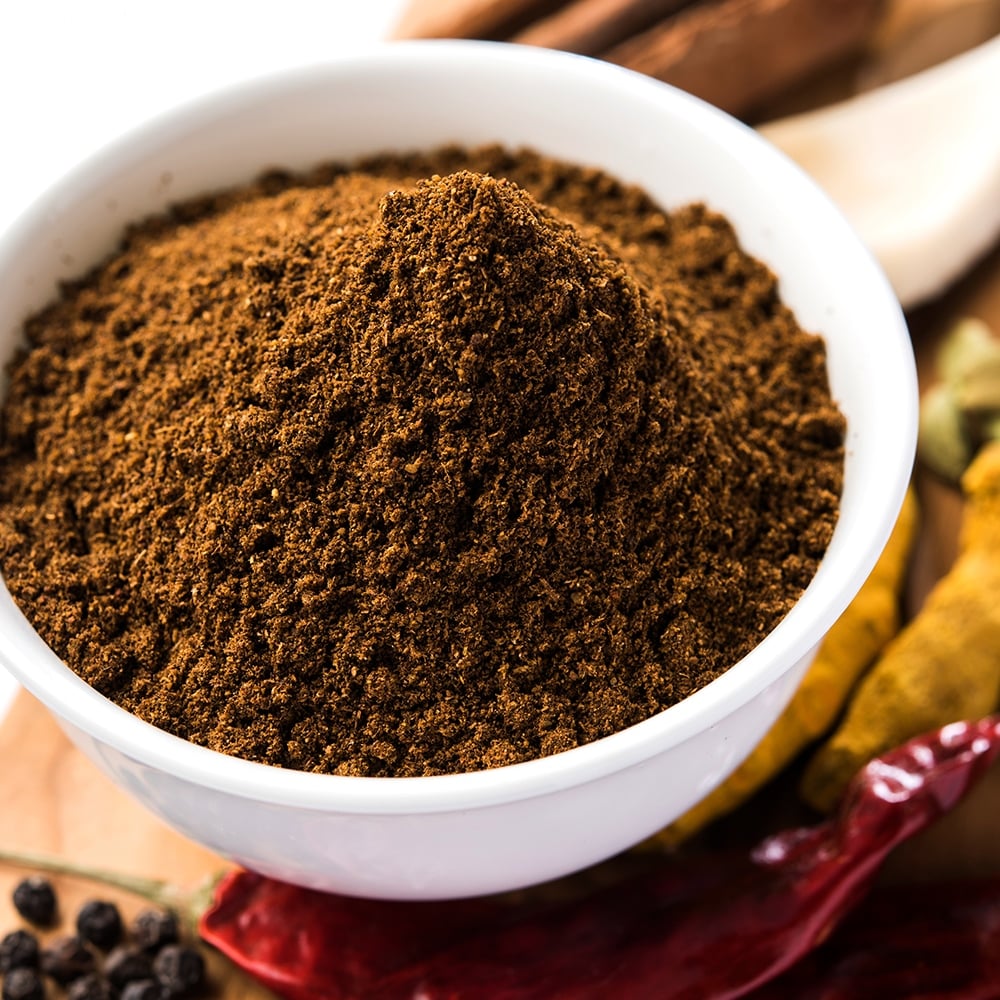 Sometimes chili powder is confused with chili seasoning, so make sure to read your recipes carefully. The difference between the two is that chili seasoning is a blend of several spices, and chili powder is a single spice made from dried, ground chili peppers. Chili seasoning is widely available, but making your own bulk spice blend allows you to control the ingredients and the heat level. Mix the spices below and pulse in a spice grinder for a fine consistency. Yields about 3/4 cup of chili seasoning.
1/2 cup chili powder
2 Tbsp. cumin
1 Tbsp. garlic powder
1 Tbsp. onion powder
1 Tbsp. light brown sugar
1 Tbsp. kosher salt
2 tsp. black pepper
2 tsp. minced onion
---
9. Chinese 5 Spice Blend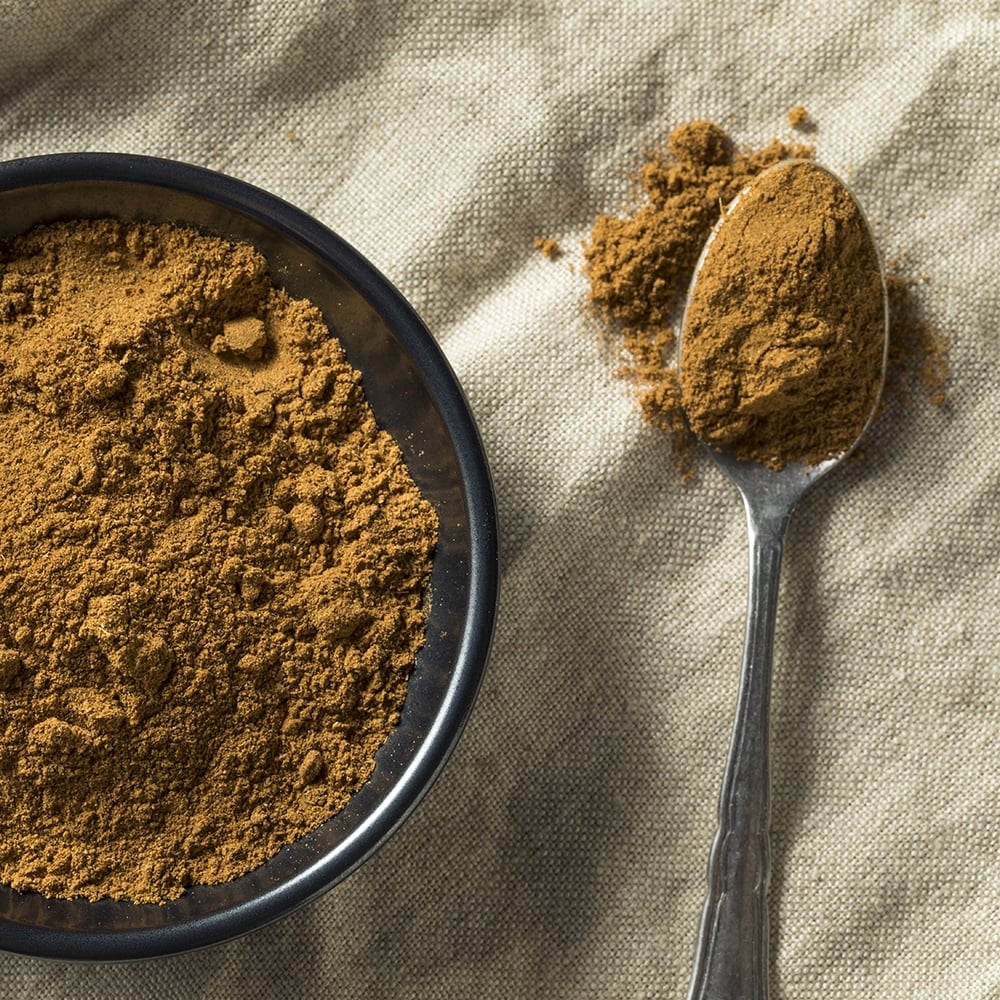 Chinese 5 spice is an global seasoning blend that contains the 5 flavors of Chinese cuisine: sweet, salty, bitter, sour, and spicy. The most unique ingredient in the spice blend is the Sichuan peppercorn, which creates a tingling or numbing sensation in the mouth. For the freshest spice blend, use whole spices and grind them just before blending. Use the ratios below to yield 1 cup of Chinese 5 spice powder.
8 tsp. ground cinnamon
8 tsp. ground cloves
8 tsp. fennel, toasted then ground
8 tsp. ground star anise
8 tsp. Sichuan peppercorns, toasted then ground
---
10. Curry Powder Blend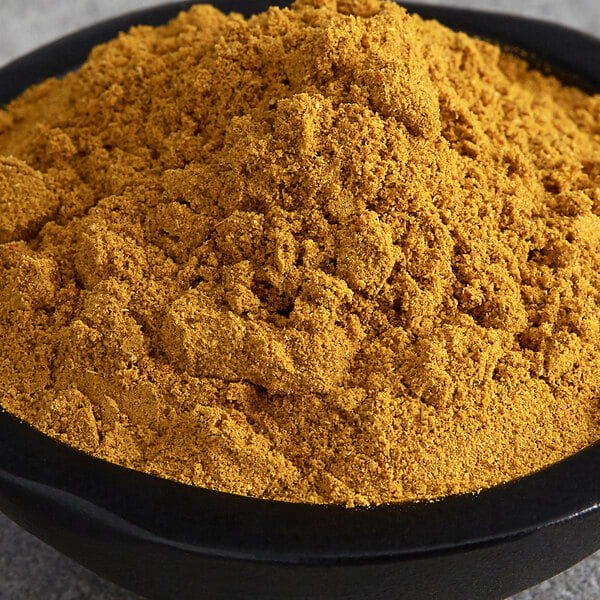 Curry powder is a spice blend that was essentially created as an homage to Indian cooking. The individual spices used in the blend are common in Indian cooking, but the seasoning mix itself was created by the British. Authentic Indian dishes don't call for curry powder, but that doesn't mean you can't use this aromatic seasoning blend to spice up other types of dishes. Curry powder can be used in sauces, on vegetables, and in tofu scrambles. Blend the ingredients below to yield 1 cup of curry powder spice.
6 Tbsp. ground coriander
1 1/2 Tbsp. turmeric
1 Tbsp. cumin
1 Tbsp. chili powder
1 Tbsp. paprika
1/2 tsp. black pepper
1/2 tsp. ground ginger
---
11. Ranch Seasoning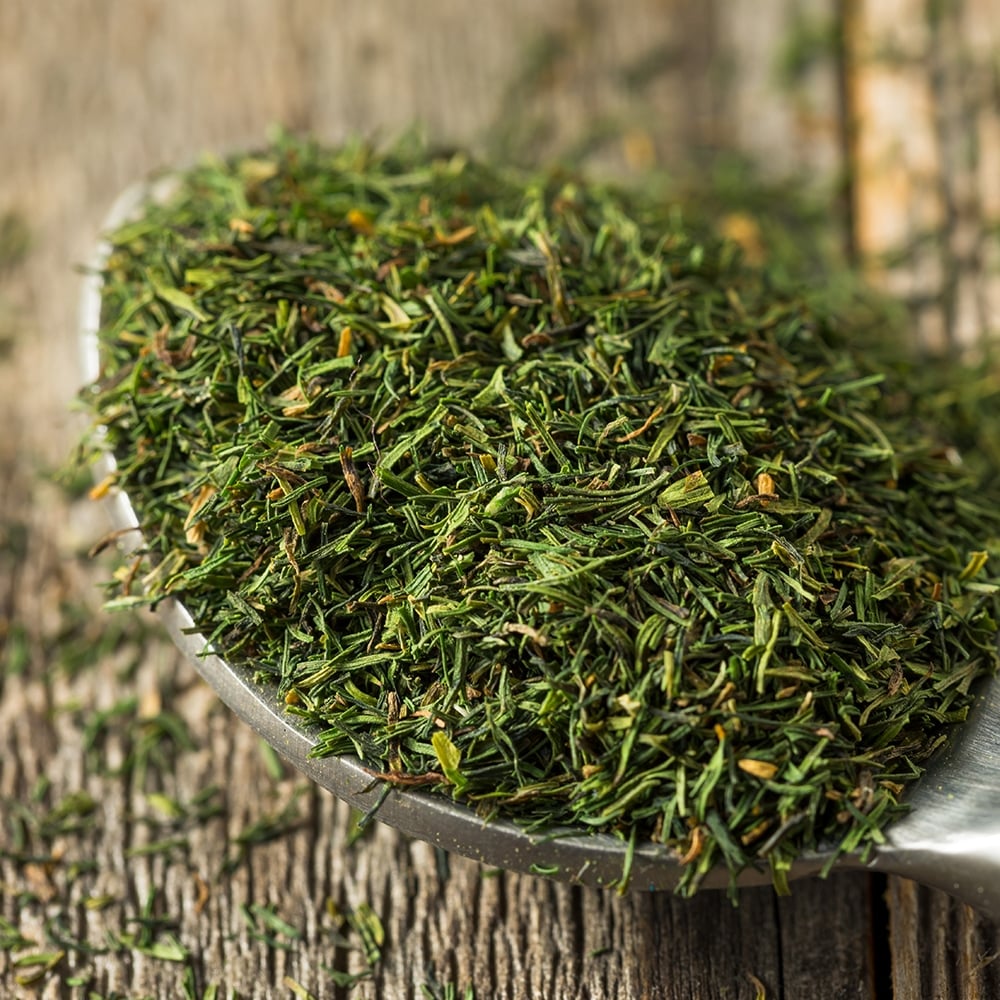 Make your own ranch salad dressings and dips from this ranch seasoning blend. A zesty customer favorite, ranch spice blend can be sprinkled on popcorn, french fries, or baked potatoes. Use it as a spice rub on chicken breasts or add it to pasta salad. With so many uses, it makes sense to mix a large batch of your own Ranch seasoning to keep on hand. Blend these savory spices to yield 1 cup of Ranch powder.
2 Tbsp. parsley
2 tsp. dried dill
2 tsp. garlic powder
2 tsp. onion powder
2 tsp. dried minced onion
1 tsp. black pepper
1 tsp. fine salt
---
12. Pickling Spice Blend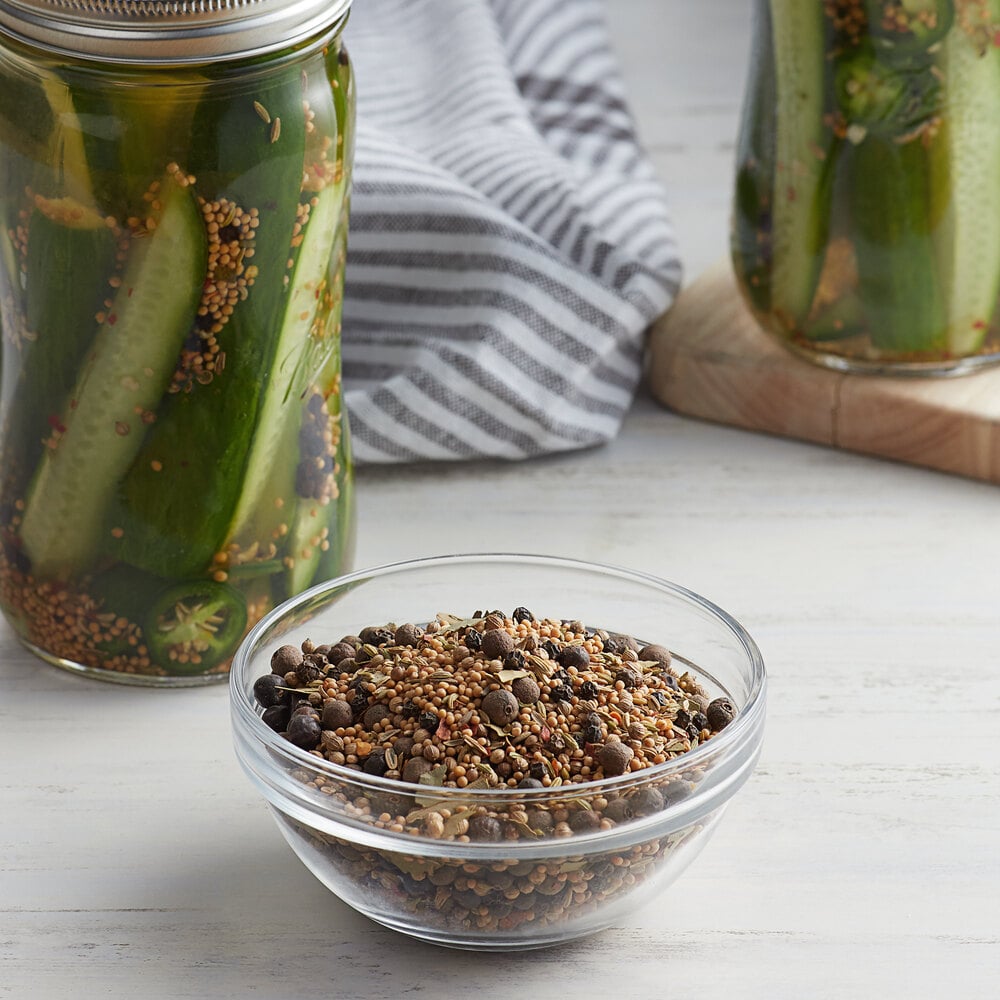 Not to be confused with pickling or canning salt, pickling spices are a blend of whole and ground spices that add flavor to pickled foods. You can use also use pickling spices to cook meats like corned beef or to create flavorful brining liquids. Unlike the other spice blends on this list, pickle spices are mostly whole instead of ground. Wrap the spice mixture in a piece of cheesecloth and tie it off before adding it to your dishes. Simply remove the wrapped spices at the end of the cooking process. Mix the spices below to yield about 3/4 cup of pickling spice.
6 Tbsp. mustard seeds
2 Tbsp. whole allspice
6 tsp. coriander seed
6 whole cloves
3 tsp. ground ginger
2 tsp. red pepper flakes
3 bay leaves, crumbled
3 cinnamon sticks, crumbled
---
Use our ratios as a guideline to create popular spice blends, but make your own adjustments based on taste. Mixing your seasoning mixtures in large batches will help to save you time and money.

Posted in:
Kitchen & Cooking Tips
| By Michale LeRoy