Candied Kumquat and Cheesecake Tartlets
If you're looking for a unique dessert option to add to your menu, we have the right recipe for you! This amazing dessert is perfect for any Valentine's Day menu, and will certainly have your guests coming back to your restaurant for more. Discover the delicious pairing candied kumquats and cheesecake can bring your taste buds!
Candied Kumquat and Cheesecake Tartlets Recipe
Recipe by:
Ronne Day
WebstaurantStore Food Stylist
Serves: 6
Total Time: 120 minutes
Ingredients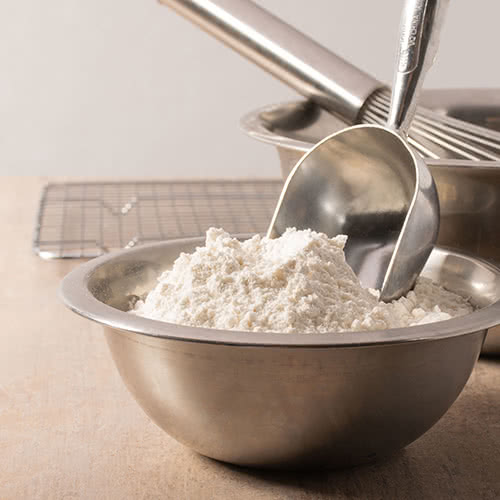 2 1/2 cups sugar
8 oz. thinly sliced kumquats (approximately 24-26), discarding all seeds
3 cups all-purpose flour
1 cup sliced butter
2 eggs
2 additional egg yolks
Pinch of Kosher salt
8 oz. cream cheese, at room temperature
Small mint leaves and sprigs
1 cup apple jelly
Directions
Cheesecake Crust
Combine flour, butter, 1/2 cup sugar, and 1 tsp. salt in a food processor and pulse until the mixture has small granular pieces (no larger than a pea).
Add egg yolks and continue to process until the mixture is a coarse meal consistency.
One tablespoon at a time, pour ice water into the mixture. Pulse until the dough comes together. Keep adding water, but use no more than four tablespoons total.
Transfer the dough to a floured surface and knead until all pieces are well combined.
Divide the dough into six pieces, wrap with plastic, and refrigerate for at least two hours.
Remove dough from the refrigerator and press into the bottoms and sides of six 4 1/2" tart pans.
Place back into the refrigerator for another 30 minutes.
Candied Kumquats
In a shallow pan or skillet, heat up a cup of sugar and 3/4 cup of water over medium heat until the sugar has dissolved and the liquid is lightly simmering.
Add in the sliced kumquats and simmer for about 25 minutes or until most of the kumquats are translucent.
Using a slotted spoon or spatula, gently transfer the kumquats to a sheet pan lined with parchment paper. Allow to cool completely.
Once the kumquats are cooled, cover the sheet pan with plastic wrap while avoiding making contact with the kumquats.
Cheesecake
Place rack in the middle of the oven and preheat oven to 350 degrees Fahrenheit.
In a small bowl using a hand mixer, combine the cream cheese, eggs, remaining cup of sugar, and a pinch of salt.
Once the filling is mixed, remove tart shells from the refrigerator and evenly divide the mixture between the 6 shells.
Transfer the tarts to a sheet pan covered with parchment and bake for 40 minutes or until crust is golden brown and filling has puffed up. Rotate pan halfway through to cook evenly.
Plating
Remove shells from oven and allow to cool until room temperature.
Divide kumquat slices between the six tarts and style to your liking.
Heat up apple jelly until melted and ladle it over each tart to coat the top. Allow to cool and set before serving.
Finished Dish
To finish everything off, place a few mint leaves on top of each tart for garnish. This dessert will excite your taste buds and wow all of your Valentine's Day guests! You can find more recipes like this one on the WebstaurantStore Instagram.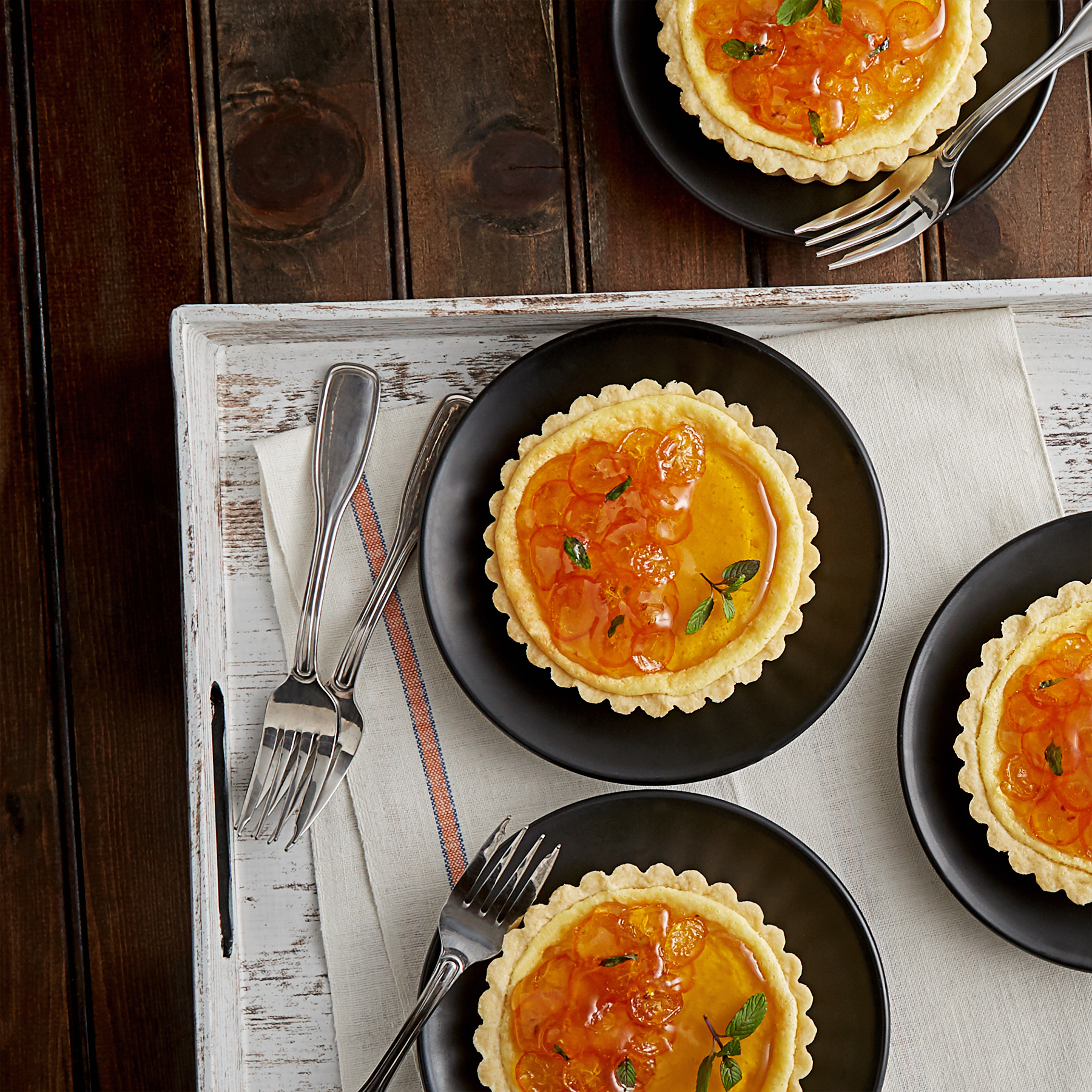 By Angalena Malavenda
The information provided on this website does not, and is not intended to, constitute legal advice. Please refer to our
Content Policy
for more details.