WebstaurantStore / Food Service Resources / Blog
Everything You Need to Know About Instant Flour
Have you ever come across the term "instant flour" in a recipe and hoped whatever was in your pantry would suffice? While you may have heard of a few all-purpose flour alternatives, instant flour can be a bit of a mystery to many. Keep reading below to learn what makes this flour "instant" and a few suitable alternatives to use in a pinch.
What Is Instant Flour?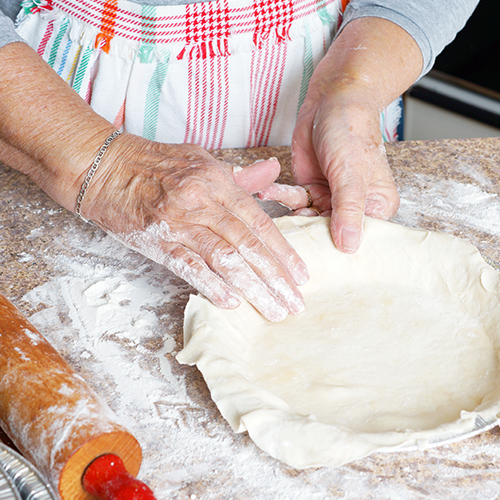 Instant flour is pregelatinized low-protein flour designed to mix and melt smoothly into recipes. The pregelatinization process essentially precooks the instant flour by steaming and heating it before drying. This process, along with being ground into an extra-fine, powdery consistency, allows the flour to melt into gravies and sauces without lumping or clumping.
What Is Wondra Flour?
Wondra flour is a brand of instant flour produced by Gold Medal. While Wondra is branded, consumers often use the terms "Wondra" and "instant" interchangeably. Wondra flour consists of a combination of wheat flour, malted barley flour, and an assortment of vitamins and minerals.
Uses for Instant Flour
Instant flour is primarily used in recipes that need thickening or desire a silky smooth consistency. Here are a few common uses for instant flour:
To thicken sauces
Crepes
Pie crusts
Batter used for frying foods
Can You Use Instant Flour as a Substitute for All-Purpose Flour?
No, instant flour cannot be used in recipes that call for regular or all-purpose flour. Instant flour has a lower protein level, which means the gluten makeup will not have the same structural properties. Only use instant flour in recipes that specifically call for it.
Wondra Flour Substitute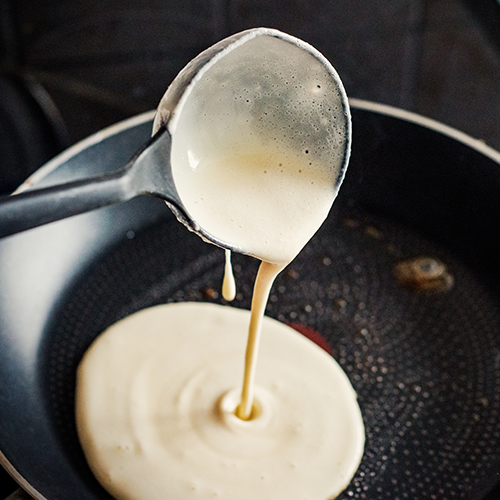 In a pinch, you can create a Wondra or instant flour substitute by combining 2 cups of flour with 1 teaspoon of corn starch. Mix the ingredients together and sift through twice to aerate and loosen the flour. Use it right away, or store the mixture in a cool, dark place for future use.
Types of Low-Protein Flour
While it's recommended you use instant flour when the recipe calls for it, here are a few other low-protein flours you could substitute in when necessary:
Cake flour
Pastry flour
Self-rising flour
Instant flour can be a useful addition to your pantry, especially when it comes to making flaky pie crusts, silky soups, and hearty gravies. Its pregelatinized construction allows this special flour to melt away over heat, which keeps unsightly clumps out of your recipes.

Posted in:
Kitchen & Cooking Tips
|
Bakeries
| By Rachel Jenkins