WebstaurantStore / Food Service Resources / Blog
Top 10 Foodie Cities in the United States
Whether you're planning a vacation or trying to decide where to open your next restaurant, these ten cities are perfect destinations for food lovers. We're counting down the best food cities in America based on uniqueness, culture, and creativity, so you can see where your city ranks, or simply draw inspiration from others.
10. Boulder, Colorado
Boulder is the home of the University of Colorado, beautiful mountain views, and plenty of outdoor activities. But what most outsiders don't know about Boulder is that it's also home to a burgeoning food scene. Simply walk into any restaurant on Pearl Street in downtown Boulder and you'll see why. Oak at Fourteenth is a favorite for innovative American food, Black Cat for a farm-to-table option, and Sherpa's for a taste of Nepalese cuisine.
9. Charleston, South Carolina
Rich history and Southern hospitality aren't the only reasons to travel to Charleston. Their food scene marries classic staples like shrimp and grits with modern and innovative flavors. Try FIG (Food is Good) for an upscale take on low-country ingredients, or Roadside Seafood for a simpler (but no less delicious) meal of fried seafood and she crab soup.
8. Philadelphia, Pennsylvania
Rocky Balboa and insane sports fans tend to come to mind when thinking of the City of Brotherly Love, but a chance to run up the steps at the Philadelphia Museum of Art isn't the only reason to visit Philly. Ordering a cheesesteak from Pat's or Geno's is practically a Philadelphia tourism rite of passage, but there are plenty of other must-try foods around the city. The Reading Terminal Market is home to delicious favorites including Beiler's Donuts and Meltkraft, which serves some of the best grilled cheese sandwiches you will ever taste. Philly doesn't short visitors on fine dining options, either. Check out Lacroix at the Rittenhouse, XIX, or Vetri for some of the best the city has to offer.
7. Washington, DC
The nation's capital is home to some of the best fine dining in the country. Try upscale Indian dishes at Rasika, unique American food at The Blue Duck Tavern, or fine Italian dining at Fiola. If you're looking for food that's a little more down-to-earth, try out any one of the city's numerous food trucks like The BBQ Bus which brings a taste of the south to the nation's capital.
6. Asheville, North Carolina
Asheville is nestled in the Blue Ridge Mountains, providing residents and visitors alike with plenty of options for outdoor fun. The Biltmore Estate is also a draw for visitors seeking beautiful architecture and fascinating history. The food in Asheville is just as compelling; offering innovative twists on Southern classics alongside influences from around the world. Sunny Point Cafe serves up tasty and unique cuisine with a Southern flair, Nine Mile offers Caribbean inspired dishes alongside local brews, and White Duck Taco Shop offers amazing tacos with unexpected fillings. For dessert, check out French Broad Chocolate Lounge, which offers an array of house-made chocolate desserts, including ice cream and specialty drinks.
5. Portland, Maine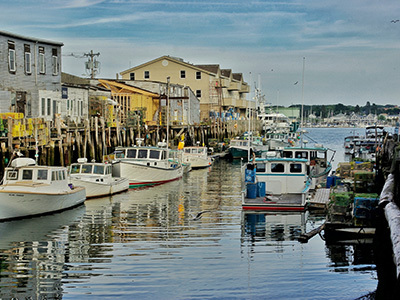 Portland, Maine is a farm-to-table mecca, with the restaurateurs of the area emphasizing the use of fresh, local foods in their dishes. Lobster is a favorite here, as would be expected, but the Portland food scene has more to offer than just seafood. The Great Lost Bear offers delicious gastropub fare and dozens of local brews on tap, Slab Sicilian Streetfood boasts generous portions of fresh pizza, and Fore Street provides a local approach to fine dining.
4. Austin, Texas
Austin's residents make up a unique blend of locals and out-of-towners, and the eclectic cuisine of the city is representative of its people. Aside from the fact that you can find delicious tacos around any street corner in Austin, you can also find more upscale options. Try Qui for a combination of flavors from Japan and the Philippines or Chez Nous for fancy French cuisine. Austin is also well known for its barbecue, and the famous Franklin Barbecue is well worth waiting in line for.
3. Seattle, Washington
When we think of Seattle, we tend to think of really good coffee. This rainy city really does have excellent coffee shops, but it is also home to great breweries and restaurants, too. Check out Il Corvo Pasta for fresh, hand-cut pasta, Mamnoon for a taste of Middle Eastern food, or Lola for Mediterranean-inspired cuisine. Pike Place Market is also a favorite for both locals and tourists, featuring over 30 restaurants alongside stalls where you can purchase fresh food and watch the fishmongers expertly throwing fish.
2. Portland, Oregon
No matter how you feel about hipsters, if you are a serious food lover, you should visit Portland. This city in the Pacific Northwest has something for everyone, and from the cheap eats to the upscale fare, it's all good. Check out the famous Voodoo Doughnut for a sweet morning treat and follow it with a java from Stumptown Coffee Roasters. For something savory, try Pok Pok, an authentic Thai restaurant run by a James Beard Award-winning chef, or Xico for a local, sustainable take on Mexican cuisine.
1. New Orleans, Louisiana
New Orleans is known for its diverse culture, jazz music, and active night life. But perhaps an even better reason to visit the Big Easy is a chance to sample the truly unique cuisine that the city has to offer. French, Spanish, and African influences combine in Creole favorites such as turtle soup and jambalaya. Cajun food incorporates French and American South influences to create dishes like gumbo. Not to mention NOLA's adult beverage scene, famous for its innovative mixed drinks including the Sazerac, a whiskey cocktail native to the region. Check out Ralph's on the Park for both New Orleans classics and more unique options, or Antoine's for a taste of the city's fine dining.
The United States is packed with cities and towns that are devoted to serving up great food, but these ten are truly exceptional. Don't worry if your city didn't make the list; with the way the food industry is constantly evolving, your city could end up being the next Portland. If not, at least you have ten new cities to check out!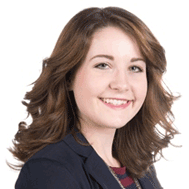 Posted in:
Foodservice Trends
| By Sabrina Bomberger