WebstaurantStore / Food Service Resources / Blog
What To Do With Overripe Fruits and Vegetables In Your Restaurant
Every week, restaurant managers and chefs plan out their specials, evaluate their menus, manage their current inventory, and project their upcoming sales, so they can place an order to their supplier for the proper amount of produce. Although they spend a lot of time doing this, sometimes their business experiences a bad week and is left with an overabundance of vegetables and fruits that start to ripen. Whether a salad special didn't sell as well as you were expecting, you ordered too much fruit for a catered breakfast, or your restaurant simply had fewer customers dine in than normal, it's important to find a way to use up your overripe produce rather than throw it out. By considering some of the ideas below, you'll not only reduce the amount of food waste your business creates on an off week, but you'll also get the most for your money!
1. Make a Soup of the Day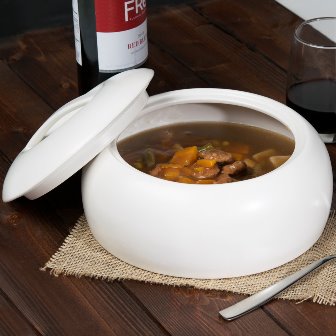 When you're left with an abundance of zucchini, tomatoes, green beans, onions, and other vegetables, the easiest way to use them up is to make a soup of the day. Since your overripe vegetables will only soften more in the boiling broth, it won't matter that they're not fresh and crisp anymore. Simply throw your veggies, broth, spices, and herbs in a stock pot, and let them simmer to tasty perfection. You can also puree softened carrots, cauliflower, or potatoes with milk and other seasonings to make a creamier and more decadent soup as a fall or winter special.
2. Create a Daily or Weekly Special
If you find yourself with a lot of one specific vegetable, get creative and come up with a dinner special. Whether it's an eggplant parmesan dish or pumpkin ravioli, you're sure to impress your customers with a dish that features an in-season vegetable. Plus, you can cut the portion in half and offer it as a lunch special, as well.
3. Bake a Quick Bread
Since already sweet fruits get even sweeter as they ripen, they're ideal ingredients for quick breads. While banana bread is one of the most popular quick bread recipes, you can get even more creative. Switch it up and make peach muffins, raspberry scones, and blueberry pancakes. Or, throw a vegetable into the mix and whip up some zucchini brownies. All of these quick breads are easy to make and can be simply thrown in your convection oven to bake.
4. Make a Pasta Sauce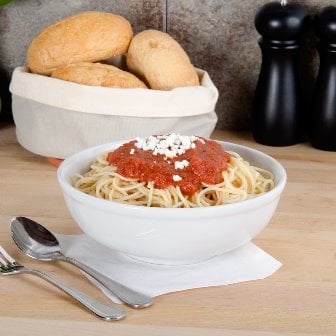 Whether you operate an Italian restaurant or not, you can never go wrong with having a house-made pasta sauce on the menu. Peel and simmer down those overripe tomatoes into a savory sauce that can be used for anything from meatball parmesan subs and gourmet pizzas to eggplant parmesan and spaghetti dinner entrees. Or, make a marinara sauce to offer with mozzarella sticks, pierogis, and other appetizers. Once your pasta or marinara sauce is done, you can even place them in an airtight bag and store them in your freezer to last throughout the next week.
5. Create a Featured Ice Cream Flavor
Whether you operate an ice cream parlor, cafe, restaurant, or catering business, a good way to use your overripe fruits is to make a featured ice cream. Add your ripened strawberries and vanilla ice cream into an ice cream maker, or use your overripe peaches for a summer peach milkshake. You can even churn a batch of blueberry ice cream to serve with your seasonal pies and cobblers. Or, turn those browning bananas into a chocolate banana ice cream that goes perfectly between two peanut butter cookies! Keep these featured desserts on your menu for a few months, or simply offer them as a dessert special for the week.
6. Blend Up a Salad Dressing
Your overripe carrots, green peppers, red onions, and cucumbers may not be fresh enough to mix into your fresh greens or set out in your salad bar, but they're perfect for blending into a dressing. Throw these vegetables in a blender or food processor and add oil, vinegar, and some spices. Bottle the finished product and drizzle it on a bed of mixed greens as a special side for the week.
7. Offer House-Made Jams and Jellies
If you operate a dining hall, bakery, or coffee shop, it's always ideal to have fresh jams and jellies available for your customers to add to their bagels, scones, and other breads. Simply muddle strawberries, raspberries, blueberries, blackberries, or other fruits, and add them to a sauce pan. Then, mix them with sugar and fresh fruit juice and let everything simmer together. You can also add pectin to help the spreads thicken for a better consistency. Set these spreads out at your self-serve stations or can them for individual sale in your shop.
8. Provide a Staff Meal
Rather than using your overripe produce for the recipes on your menu, why not make a staff lunch or dinner for your employees? Dedicate a shelf in your walk-in refrigerator to your staff meal, and fill it with leftover ingredients at the end of each day if there's not enough to make a special out of it. At the end of the week, you can create a meal your employees are sure to enjoy!
Hopefully, this list provided you with some fresh ideas for using your overripe produce to reduce food waste and operate a more sustainable restaurant. Whether you've been wondering what to do with ripe bananas, overripe strawberries, or vegetables that are past their prime, you're sure to find an idea that works well for your business's menu.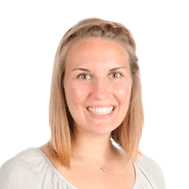 Posted in:
Eco-Friendly Tips
|
Kitchen & Cooking Tips
| By Ashley Kufera