WebstaurantStore / Food Service Resources / Blog
Should You Choose Locally Sourced Food for Your Restaurant?
If you own a health-conscious foodservice business or are an end-user interested in living a healthier, sustainable lifestyle, choosing locally sourced food is a smart choice. Locally sourced food generally comes in the form of organic fruits, vegetables, cheese, and meat. If you're wondering what constitutes locally sourced food, why you should choose it, and what to consider before making that decision, keep reading.
What is Considered Locally Sourced Food?
By definition, locally sourced food generally refers to products served and consumed within a 100 to 150 mile radius of where they're grown. However, there are really no hard and fast rules as to what constitutes local food.
According to the U.S. Senate Committee on Agriculture, Nutrition, & Forestry's Consolidated Farm and Rural Development Act, "the term 'locally or regionally produced agricultural food product' means [food] raised, produced, and distributed in the locality or region in which the final product is marketed, so that the total distance that the product is transported is less than 400 miles from the origin of the product."
Historically, the roots of the locally sourced food movement can be traced to the Society of Nutrition Education's 1981 guidelines, which promoted local food production in order to slow farmland loss. These statutes also prescribed sustainable diets, something that was a new idea for the American public.
Why Should You Choose Locally Sourced Food?
There are a variety of reasons why a foodservice business would choose to purchase locally sourced food. Most of these products are nutritious and promote good health, which will appeal to health-conscious customers. Purchasing locally sourced items also helps keep your money local and boosts nearby economies.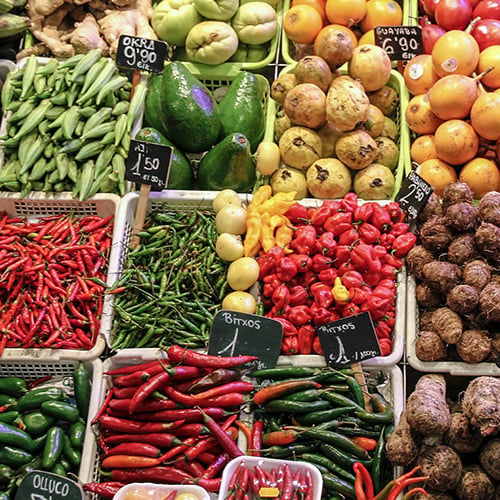 Additionally, locally sourced fruits, vegetables, and other products offer culinary variety because they change from season to season, so you'll want to learn which fruits and vegetables are in season in your area. Choosing locally sourced food also contributes to a sustainable agricultural economy. Using these ingredients encourages crop rotation, which in turn keeps the soil in good condition and doesn't deplete it.
Your foodservice business could also transition into a hyper-local restaurant, which is an establishment that grows all of their produce on-site. This usually takes the form of a rooftop or backyard garden and is becoming increasingly popular among sustainable and green restaurants.
Best of all, growing and purchasing locally sourced ingredients also promotes sustainability. Consequently, many farms and markets have begun to use the Internet and community supported agriculture, or CSA, to connect with customers, which increases their business volume. Doing so also returns more of the food's purchase price back to the farmers that cultivated it, making it a win-win for everyone.
What are Local Food Distribution Networks?
There are two main methods through which end-users acquire locally sourced food: direct-to-consumer and direct-to-retailer. The former is the main method of local food distribution. In this system, farmers sell their products directly to consumers in the form of farmers' markets, CSA, and other direct-to-consumer programs.
On the other hand, direct-to-retailer markets connect grocery stores, restaurants, and institutions with locally sourced food. As such, it cuts out any kind of middlemen and gets fresh food to consumers as quickly as possible.
What Should You Keep in Mind When Selecting Locally Sourced Food?
There are several factors to keep in mind if you choose to source all of your food locally. One important factor to consider is that, ultimately, you'll run out of certain ingredients as they go out of season or if they experience a bad harvest. The uncertainty surrounding the definition of "local" can also be problematic, as it allows some distributors to ship food in from several states away, which requires the use of chemicals to prolong its lifespan.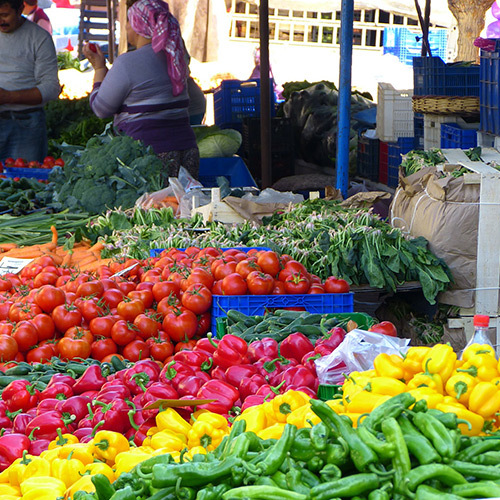 You'll also want to be clear on the difference between "local" and "organic." While some locally sourced food is organic, this may not always be the case. If a product is certified organic, though, it will be indicated on the label. If the farmer hasn't followed the organic farming guidelines put in place by the USDA, the product isn't organic.
Finally, consider the region in which you live. If you're in a place that's too dry or cold to encourage widespread agriculture, locally sourced food may be difficult to find. On the other hand, if you run a grocery store, restaurant, or market in an agriculturally prosperous area, you'll have a much easier time procuring locally sourced food.
Whether you choose the direct-to-consumer or direct-to-retail method, incorporating locally sourced food into your business will provide you with high-quality products while also keeping your money in the local economy. Choosing these products also increases sustainability and food security in your area and reduces the potential of pesticide use. Many businesses and individual consumers have chosen to purchase locally sourced food. Will you be next?

Posted in:
Foodservice Trends
|
Menu Tips
| By Nora Fulmer