WebstaurantStore / Food Service Resources / Blog
Low Calorie, Low Carb Blueberry Lemonade Vodka Punch
According to some 2015 food and drink trends lists, alcoholic punches are going to make a comeback. It makes sense: Not only are they great for parties because the host can socialize rather than playing bartender, but they are great at bars, where it provides a fast way to serve a crowd-pleasing cocktail. But for me, punches are a problem, since almost all have sugar and I'm on an extremely low-carb, ketogenic diet. So what's a man on a diet to do?
Well, the answer is right on our website. Our sugar-free mixed drink syrups satisfied my sweet tooth when I lost 30 pounds on this diet before. These syrups have been great in my diet smoothies, so I thought I'd try them in a punch for a birthday celebration at our office.
This low calorie blueberry lemonade vodka punch has only 72 calories per serving, almost all from the vodka. In addition, it only has about 2 or 3 carbs from the lemon juice. The best part: this punch was every bit as popular, if not more, as the sugary margaritas I was serving.
The recipe below is for a single drink, the idea being that you can plug this into our recipe resizer and make it for as many people as you like.
Recipe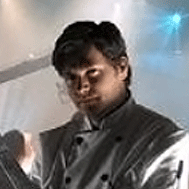 Posted in:
Recipes
|
Seasonal
| By Steven Ziegler