Okay so what types of food are you primarily using the oven for? Basically we do wraps and flat bread sandwiches are the main things we use the oven for. And would you say that you're pleased with the speed of the oven? Yes, absolutely. We haven't had any issues with it, and it works as it's supposed to. And, how important is speed to your business. Very much so. We like to have food out within 4 minutes, so having the speed of the oven is pretty important. And would you say that you're satisfied with the overall cooking performance, such as like browning? Yes, it toasts everything up really nice and melts the cheese well, so yes. And so how would you rate the overall ease of use? Is it easy to teach employees? Yea, it's very simple. We basically just have the one of three settings, so I would rate it like an eight. Okay, and what has the cleaning experience been like? Is it, how long would you say it takes? I think having the liners in there will help things a lot because it means we actually shut the oven down at night and clean it in the morning, and we generally like to clean it when it's about 200 degrees, so I think having the liners will be easier just to wipe things off and go with it that way. And do you feel like the oven's size is a good size for your workplace? Yea, definitely. Okay, and what types of cookware and accessories are you using with the oven? Basically we just have those trays, the mesh trays that we put the food on and then pull everything out, but basically that's the only thing we use in there.
In this video, you will hear from a real owner of an AXP20 oven about the benefits it provides to his business, Tropical Smoothie.
Related Videos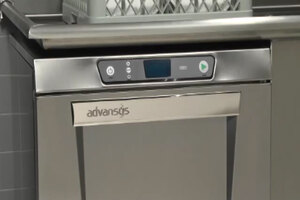 Hobart Advansys LXE Undercounter Dishwasher
Watch this video to learn about the advanced features of the Hobart Advansys LXE Undercounter Dishwasher. Explore the benefits of each model so your business can truly enjoy the convenience these Hobart dishwashers provide.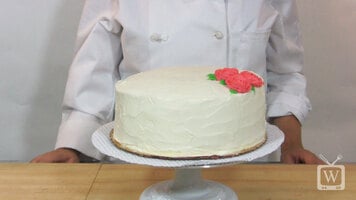 How to Pipe a Rose with Buttercream Frosting
Ever wonder how to professionally decorate your cake? Watch this short video and learn how to style up your next cake with a classic buttercream rose.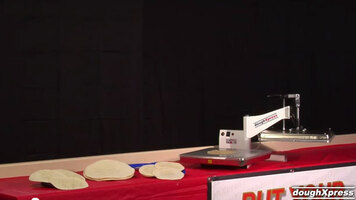 DoughXpress: TXM-15 Manual Tortilla Press 15in x 15in- 220V
A look at the TXM-15 manual tortilla press from DoughXpress.