Can you tell me a little bit about your business here? What types of food do you serve? We have Italian-American dinners, it's a small restaurant, it's take out and dine-in with 20 tables and it's actually busier than you'd think it would be. So what types of food are you primarily putting in our ovens? Italian – pizza, pasta, lasagna, stuffed shells, ravioli. How were you previously preparing those items? In the old microwave, we wrapped them in saran wrap. And what were the differences in your cook times? About 4 minutes. Before it took about 5 minutes for large plates of pasta, now it takes about 55 seconds. Nice. So you'd say you were pretty pleased with the speed of the oven? Oh yeah. And how important is speed to your business? A lot, we get a lot more turnover now than we ever did. So then would you say you're satisfied with the overall cooking performance? Oh yeah, by far. And how easy is it to teach the technique to employees? It goes pretty well, it's pretty quick to catch on. Would you say operating the oven is pretty simple to do, easy to learn? Oh yeah. And how has the cleaning experience been? It's alright, it's better now than it was at the beginning. But now we get it, it kind of took a while at first. And do you feel the oven is a good size for your work space? Yeah. Did you have to modify your work space at all to accommodate it? They built the whole kitchen around the ovens. So what types of cookware and accessories are you using with the oven? We just use plates, and the rag to pull them out with. So would you say you would recommend this oven to businesses like yours? Oh yeah.
Mama's testimonial for the AXP20
Related Videos Avantco EG24 Griddle
This video describes the features of the Avantco EG24 countertop griddle, an indispensable piece of cooking equipment! Discover if this griddle is right for you, and also learn some tips for proper cleaning.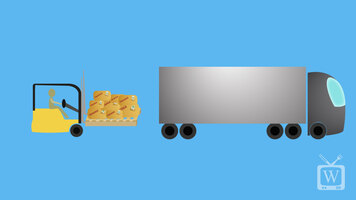 Shipping With the WEBstaurant Store
Watch this informative video to learn some tips that will help you save on shipping when you order from the WEBstaurant Store!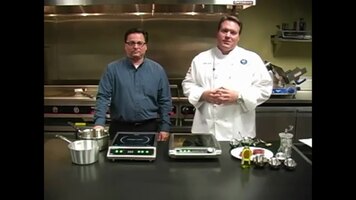 Vollrath Mirage Pro vs. Mirage Cadet
This video will help you learn the main differences between Vollrath's Mirage Pro and Mirage Cadet induction cookers. Basic functions and features are also covered.