To use the Vacu Vin bottle opener, first remove the seal on your bottle. After peeling away the seal, you can clamp the bottle opener around the cork. Simply pull up on the cork and you'll have an open wine bottle. The back end of the bottle opener has a hollowed area designated to remove beer bottle caps. To remove the cap, position the corner of the cap with the hollowed area on the bottle opener and pull up and away from you. You can also squeeze the clamp on plastic soda bottles to break the seal and twist the cap off.
The Vacu Vin bottle opener is a versatile tool that can be used on beer bottles, wine bottles, soda bottles, and more! With smooth, rounded edges, it fits perfectly in your palm, making it comfortable and easy to use.
Products In This Video

Vacu Vin 68534606 3-Way Bottle Opener
Related Videos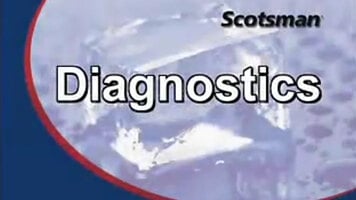 Scotsman Prodigy Ice Cuber Diagnostics
Use Scotsman Prodigy ice machines for all of your ice needs! Each unit is enhanced with special features that accurately and rapidly diagnosis problems, so you can find solutions fast.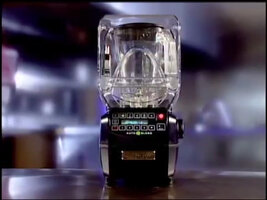 Hamilton Beach Commercial Summit Blender
Finally a smart blender! The Summit high performance sensor blender with auto-blend technology takes blending drinks to the next level. When consistency is key, this blender goes to work for perfect results every time. Learn more in this video! Nemco Blooming Onion Cutter
Blooming onions are a great way to boost profits at your restaurant! With one stroke, you can make the perfect flowering onion with the Nemco blooming onion cutter!