We've already provided a starter guide on How to Start a Catering Business. Now it's time to learn how to write a proposal that will outline your catering prices for your clients! By mapping out anticipated catering costs beforehand, you will avoid the hassle of disputed fees between yourself and your customers. This allows your clients to know exactly what type of service to expect before the event, and in turn, allows you to adequately prepare. Additionally, keeping a copy of all invoices helps you stay organized for income tax purposes.
Templates:
To help you get a head start, we've created a catering invoice that you can download for use! Choose from blue, gray, green, and yellow invoice templates. Simply click to download.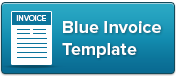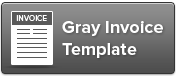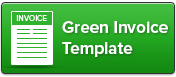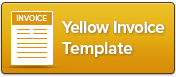 Contact Information and Details:
The name of the client, their company, their billing address, and their phone number should be among the first things listed on your catering invoice. Under details, be sure to list the event date, invoice number, and the customer identification. Hint: Create a list that includes each customer name with a numeric or lettered code assigned to each. As you add more clients, this helps you efficiently keep track of each. Refer to this handy checklist of info you should immediately list:
Type of Event. This will greatly impact initial cost. For example, a wedding with table service will cost much more in service fees than a buffet-style set up with minimal waitstaff.
Date of Event. Seasonal demands can impact the cost of your next catered event. Consider upcharging for holidays and exceptionally busy seasonal times. Outdoor events in summer months carry can incur additional costs, such as purchasing canopies in the event of inclement weather.
Location of Event. Depending on your type of catering business, venue costs will range. In some cases, your client will provide the venue. At times, you will have to seek partnerships with local establishments. If you are a mobile catering service (such as a food truck), look into transportation and parking costs.


Expectations:
Under Client Contact Info and Details, be sure to list your company name, the type of job you've accepted (for example, "Catered Wedding"), payment terms, and a payment due date. Decide on what type of payment you will accept, including checks, cash, and credit or debit card. The template we provide easily breaks down factors you need to consider when setting a price. No event is the same, but you will find common cost factors that apply to most catering jobs.
Common Cost Factors to Consider: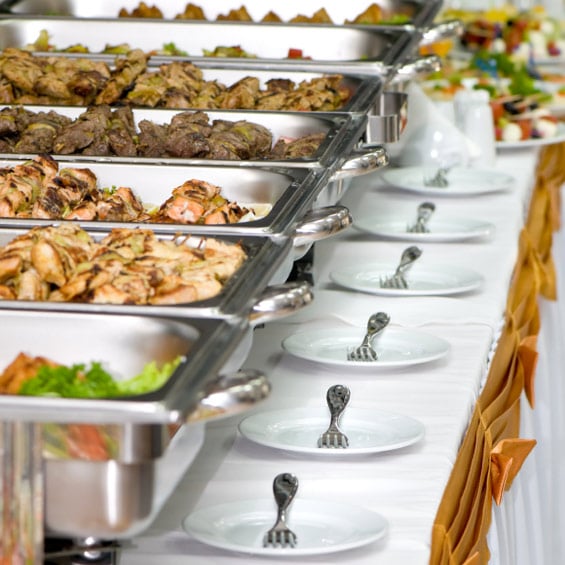 Minimum and maximum guest count
Cost per person for both adults and children
Overage fees for longer service hours
Hours of work
Upcharging for holidays and seasonally busy times
Equipment that must be borrowed or purchased for the event
The cost of your venue (will the event space be provided by the client, or are you expected to provide the location?)
Travel expenses such as gas money and proper food holding equipment


Service and Staffing Expenses:
Be sure to consider the cost of service at your catered event. This includes the amount of servers, bussers, bartenders and other wait staff needed. This will vary depending on what type of service is being provided. Examples include buffet service, tray-passed appetizers, sit down service, and various other dining events. The type of dishware you use can also affect the cost when it comes to hiring dishwashers after events. You'll have to decide if you'd rather invest in reusable dinnerware or stick with disposable dishes to save on labor costs.
Menu and Beverage Costs: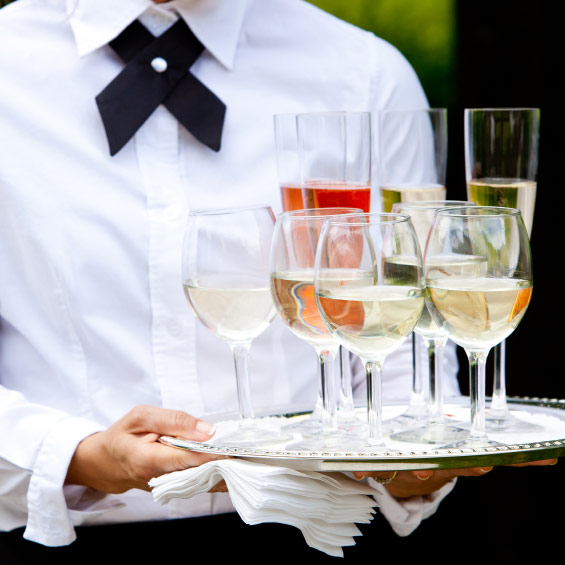 Include the complete breakdown of the menu that the client will receive at their event. This will prevent disputes in pricing down the road. If you are a multi-faceted catering company and handle a variety of event types, consider creating menu templates for specific occasions (holiday parties, wedding ceremonies, birthdays, concerts). It can be tricky to offer alcohol service at events if you have not yet acquired your license. Licensing rules vary by state, but consider filing for one day permits for beer and wine. Or, partner with an establishment that has an on-premise license and will extend the license to your catered event if you share profits with them.
Catering Policies, Terms, and Conditions:
Be sure to provide a separate sheet that includes your catering terms and conditions. Info should include your liability insurance, the final date that a client can make changes to the guest count or menu, and payment information. Make it clear to your client when their initial deposit is due, the amount that is refundable (in the event of cancellation), and when the final payment is due. Additionally, you should outline your cancellation policy and decide whether or not a client will receive a refund if they cancel by a specific date.
Related resources: