WebstaurantStore / Food Service Resources / Blog
Tips for Outdoor Dining Success: Part 1
For much of the country, certainly here in the North East, outdoor dining season is about to begin! If you provide outdoor dining to your patrons, I don't have to tell you how important it is to get the deck, sidewalk, or patio ready to go for the season. After all, for some restaurants, outdoor dining can double their seating space and their income for the Summer. A busy deck can be a money-maker or a money pit depending on the choices that you make. I've had the chance to help many restaurants purchase equipment, furnishings, seasonal disposable supplies, and tableware for their outdoor dining. I have seen what makes them successful, and seen what makes their outdoor dining fizzle. I thought I would share some tips and tricks with you over the course of several blog posts. Here are three general tips that will help you be one of those outdoor dining success stories:
Buy Supplies for the Season: There are several reasons for this, but let me start with the obvious one: when you buy in bulk, you save money. Use last year's estimates for the supplies that will get you through most of the season. Now it is time to buy in bulk. Whether or not your local supply salesperson is cooperative with discounts, you owe it to yourself to put this order into the WebstaurantStore cart. Why? I'll give you a few good reasons. First, our regular pricing is probably beating your local salesperson's pricing. Second, on many of our items, you will see quantity discounts available. Third, being that we cater to the commercial customer, our per-item shipping charges go down significantly when you place larger orders. Fourth, if your local supplier won't match our pricing, there is no better lesson for that person than to see a stack of products in your storeroom that you, "ordered online" rather than from him or her. Space may be a hassle, but find the space--a shed, anything. Because if you do not buy before the season, on top of your normal duties you'll be trying to figure out that deck order every single week throughout the already busy Summer. Besides disposables, make sure you will have all of your tabletop and bar items set up (of course, the bugs will love you if you forget to stock up on screened liquor pourers before you open the deck). All of the most successful outdoor dining operators do this.
Your Deck or Patio Should have a Different Identity than the Indoor Restaurant: While many operators will actually give their deck or patio dining area a separate name, that is not completely necessary. But definitely give thought to the change in atmosphere from inside and out, and the change in customer expectations when dining outside. And you do not have to, nor should you, give up the identity of your establishment totally. If a great wine list is your thing, your indoor decor may be great for intimate dates and long conversations over red wine, but maybe the outside would be better off with larger tables and pitchers of your own special sangrias. If inside you cater to a beer crowd watching football all Winter long, keep in mind that wives and kids may be a bigger part of your clientele in the Summer. Presentation is key as well. Try to keep things easy and fun. Buckets of beer are fun on the deck, brightly colored dinnerware in place of the stark white plates on the inside could be in order. And remember the lighting as well!
Use Supplies and Tabletop Items that Make Sense for Outdoor Dining: If you are doing sidewalk or patio service, remember that those hard surfaces will be much harder on your glassware than the carpeted indoor dining area. For more upscale outdoor (or even poolside) dining, we stock great reusable plastic barware. For more casual dining, we have both plastic tumblers and melamine dinnerware to help you prevent breakage. One other consideration is this: can you dishroom meet the demands of all of the extra Summer seating? If you added on a deck, probably not. In this case, make the switch to disposables. For drinks, we have great clear unbreakable disposable cups. We also, for the ecological minded, we have biodegradable beer cups! And we have lots of disposable dinnerware, but my favorite for a deck is our bamboo plates, not only are they cool looking, but they are ecologically sound as well.
Stay tuned for more outdoor dining tips in the next few weeks!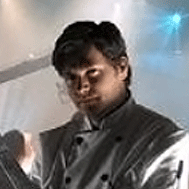 Posted in:
Facility Design & Decor
|
Management & Operation
| By Steven Ziegler