WebstaurantStore / Food Service Resources / Blog
Choosing the Right Coffee Airpot
Airpot coffee makers are designed to maintain a constant temperature through the use of insulation. Airpots can keep coffee or other beverages piping hot for hours without scorching or tainting their flavor.
Push Button vs. Lever Airpots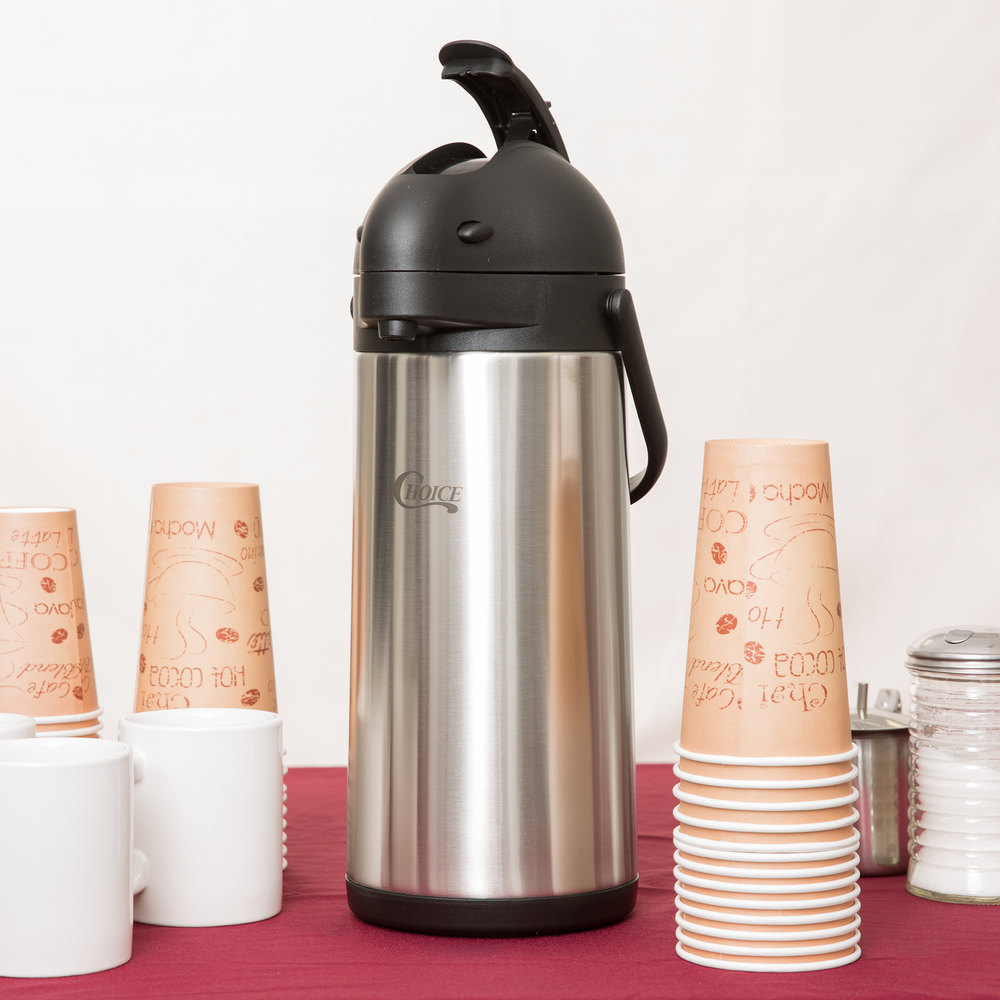 When choosing an airpot for your business, there are several elements to consider. First, you have the option to choose between a push button or lever airpot. A push button model features a large button on its lid that you push down to dispense coffee. A lever airpot has a top handle that dispenses coffee when depressed.
Glass Liner vs. Stainless Steel Liner
Second, you can select an airpot with either a glass or stainless steel liner. Glass airpot liners do a better job of insulating your beverages and are less expensive, but they also break more easily. On the other hand, stainless steel liners are more costly and do not insulate as well as glass, but are far more durable.
Check out the links below to browse our selection of airpots, which come in a variety of sizes, finishes, and colors:
Pros of Using Airpots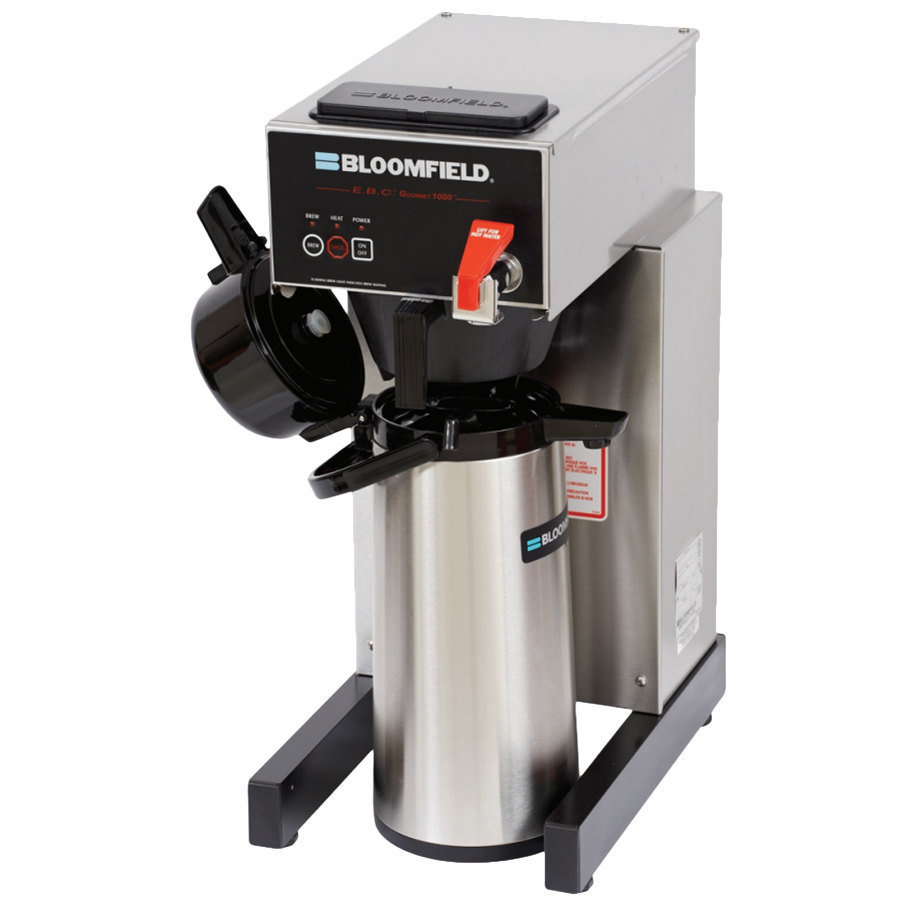 Airpot coffee makers can be an excellent choice for any restaurant, diner, coffee shop, convenience store, or catered event. Here are a few reasons why you might want to select an airpot for your business:
Airpots keep coffee or other beverages hot and tasting fresh for longer periods of time than a decanter.
Airpots are portable and can be placed on any flat surface.
Airpots do not require a warmer and therefore save space in your kitchen or dining room.
Because they have closed tops, airpots are less likely to spill and burn your servers or guests. Similarly, airpots prevent debris or dirt from falling into your coffee.
You can choose to brew directly into the airpot or make beverages in your coffee maker and then pour them into an airpot.
Cons of Using Airpots
While there are many benefits of incorporating airpots into your foodservice establishment, there are also situations where airpots may not be the best option. Here are a few reasons why you might want to avoid airpots:
Stainless steel-lined airpots can lose their vacuum seal if dropped too hard or too many times.
Similarly, glass-lined airpots can break if dropped.
Airpots are not translucent, which means guests or servers may have trouble identifying their contents.
The process of dispensing coffee from an airpot could be difficult for children, senior citizens, or the disabled.
For more information, check out these coffee-related articles: