Yeast Substitutes
Yeast is a staple found in any cafe that has homemade goods on their menu. It's very possible that when taking inventory of restaurant supplies, you forgot to add yeast to the list. If you need to start your baking project but don't have yeast, use our guide to yeast substitutes you can use in a pinch.
What Is Yeast?
Yeast is a single-celled organism that requires a warm, moist environment to survive. It is used in kitchens across the globe as a leavening agent, causing dough to rise by converting the sugars into carbon dioxide and ethanol. Yeast speeds up the fermenting process and gives dough for bread, pizza crust, and other baked goods their distinct flavor.
What Substitutes for Yeast?
When it comes to finding a substitute for yeast, there are several different options to choose from. However, it's important to note that each substitute can react slightly differently than true yeast. Below, we'll investigate three of the most popular yeast substitutes and how you can use them in your kitchen.
1. Baking Soda and Lemon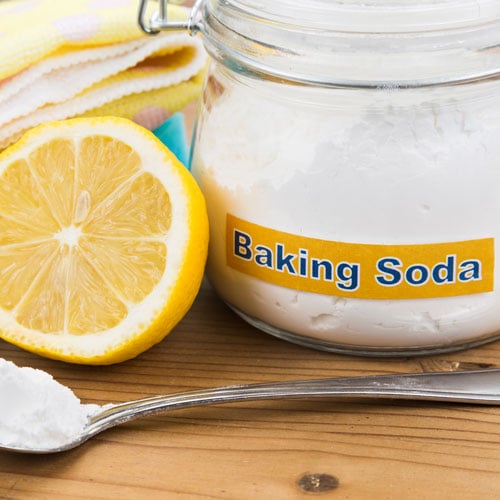 If you are lacking yeast in your pantry or dry goods storage, try combining baking soda and lemon juice. The chemical reaction between these two ingredients will help your recipe rise. Baking soda and baking powder have differences, so be sure to double-check that you are using baking soda with lemon and not baking powder.
How to Substitute Baking Soda and Lemon for Yeast
Here are the measurements that you will need to substitute baking soda and lemon for yeast.
1/2 tsp. of lemon juice
1/2 tsp. of baking soda
Once these ingredients are combined and added, the reaction is immediate. You will experience no waiting period like you would with normal yeast and see the dough begin to rise right away. This will also help you speed up the preparation process if you are short on time and cannot wait hours for yeast to rise in that step of your recipe. Use baking soda and lemon if you are cooking:
Cakes
Cupcakes
Pancakes
Light batter breads
---
2. Baking Powder
The ratio to replace yeast with baking powder in a recipe is 1:1, making it much easier to substitute if you have baking powder on hand. Simply measure out the amount of baking powder for how much yeast the recipe calls for. Baking soda substitution is best when used with:
Batter breads
Pizza dough
Cupcakes
Muffins
Pancakes
If too much baking powder with a base of aluminum phosphate is used in a recipe, you will taste something slightly bitter with each bite. Be aware of this as you are adding in baking powder. To decrease the chances of altering the taste of your recipe, add in a slight pinch of baking soda to help.
---
3. Whipped Eggs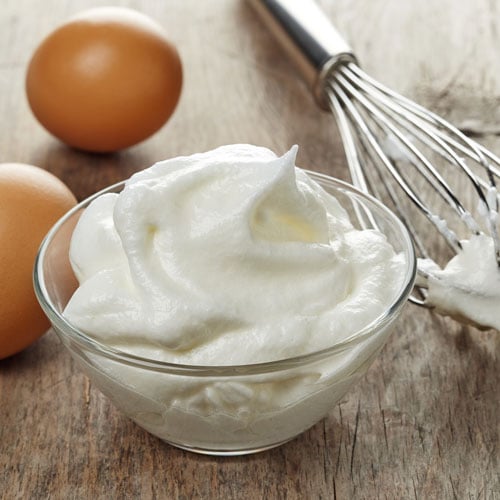 If your kitchen is missing baking soda, lemon juice, and baking powder, you have one final option for substituting yeast before calling it quits and running out to the store. Try whipping eggs to add in and give your baked goods like pancakes, cupcakes, muffins, and batter breads the rise they need. This is the most difficult substitution, so we have a few tips to help!
Tips for Substituting Whipped Eggs for Yeast
Use

egg whites versus whole eggs

. The egg whites act more like a rising agent.
Whip eggs with a hand mixer
For the best results, whip for a total of 5 minutes or until the eggs have stiff peaks.
When to Substitute Yeast
Although there are different options available for substituting yeast, it's important to note that not all recipes that call for yeast will allow you to do so. Below, we've provided a list of baked goods that in which you can substitute yeast with another leavening agent:
Pancakes
Pizza dough
Cakes
Batter breads
Cupcakes
Muffins
When to Not Substitute Yeast
There might be times that you cannot substitute yeast in a recipe because it is simply not powerful enough. Do not use a yeast substitution if you are making a classic kneaded bread recipe. A yeast substitution for this type of recipe won't hurt, but it will definitely not help your bread rise like it should in order to have good texture and a distinct taste.
---
Substituting yeast is not as difficult as you might think it is if you have some common cooking ingredients like baking powder, baking soda, lemon, or eggs! We hope these yeast substitutions will help you make delicious baked goods if you're in a baking pinch.
Posted in:
Bakeries
| By Angalena Malavenda