Never Fry Gnocchi
The "Great Gnocchi Attack" started with a simple and innocent idea: deep fried gnocchi tossed in Frank's buffalo wing sauce. But like so many of my ideas, it ended in disaster.
With the encouragement of some friendly Twitter folks, I learned that "gnocchi" should really be Italian for "grenade". While these Twitter friends usually provide me with great insights on everyday life, social media, and food, this endeavor almost caused some serious damage. Be careful, this video may be graphic —and folks, do not attempt to make deep fried gnocchi at home.
Read about my fried gnocchi catastrophe and how it brought me to the Rachael Ray Show.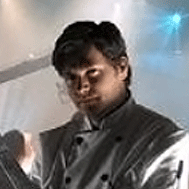 Posted in:
Kitchen & Cooking Tips
| By Steven Ziegler