What are Well Drinks?
Well drinks, also called rail drinks, are mixed drinks made with the lowest tier liquor that a bar stocks. These lower-cost spirits are usually stored within easy reach of the bartender, in the speed-rail or well, which explains the origin of the name. The well is the best place to keep the bar's most commonly poured liquors because of its easy access, and a good bartender can whip up a well drink very quickly. Well drinks don't need to be listed on your menu, and a customer should be able to walk into any bar and order a common well drink with consistent results.
Well Drink vs. Call Drink
All of the basic cocktails are considered well drinks if a specific brand of alcohol is not requested. If a customer orders a rum and coke without specifying the type of rum, they just ordered a well drink. If your customer has a rum preference and calls out the brand they like by asking for a Bacardi and coke, they just ordered a call drink. This rule applies to any variety of cocktails or mixed drinks. Well drinks have the lowest pricing and customers expect the drink to be affordable.
A call drink will be a little bit more expensive, and a premium drink made with higher tier alcohol will be even more costly. Prices for well drinks and call drinks are not usually listed on a menu, unless they are part of a happy hour or brunch special. Both types of drinks have their place in your bar program and it's important to keep your bar stocked with a range of liquors at all price points.
Benefits of Well Drinks
Well drinks can be prepared very easily and because they require very little effort to make, they're also cost-effective. A bartender can prepare several well drinks in the same amount of time it takes to prepare one craft cocktail made with top shelf liquor. An additional benefit of well drinks is that they're an affordable choice for your customers. Because they're easy to order and won't break the bank, well drinks are the perfect addition to your happy hour menu.
Stocking Well Liquor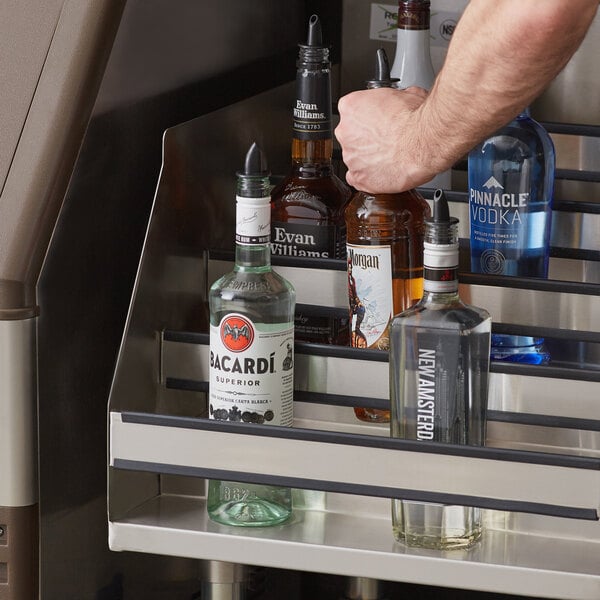 There are a couple things to keep in mind when you choose your well liquors. Cost is very important, and you'll want to choose affordable brands for your well, but you'll also want to take your customers' preferences into account. If you own a whiskey bar, your house whiskey should be a higher quality than the well whiskey at a neighborhood bar. If your bar is located in a very affluent area, your lowest tier alchohol might still be a higher cost brand.
No matter how you stock your well, make sure to keep a variety of the most commonly requested liquors. Here's a list of liquors you can use to make most well drinks:
Rum
Vodka
Gin
Whiskey
Tequila
You'll also need to stock a variety of mixers. With the following mixers, you can prepare many different kinds of well drinks:
Bitters
Vermouth
Sour Mix
Triple Sec
Grenadine
Juices and Sodas
How to Improve Your Well Drinks
Just because well drinks are affordable doesn't mean they have to be boring. Instead of using the same rocks glass for every well drink, try serving each drink in the appropriate glass. Treat your well drinks just like craft cocktails and enhance the presentation by adding creative garnishes. You can improve the quality of your drinks by using fresh juices or homemade bar ingredients like simple syrups or grenadine.
Best Well Drink Recipes
Your bartenders should have knowledge of all the basic well drinks. These essential drinks are ordered frequently and equate to the bread and butter of your drink program. Here are some examples of the most common well drinks:
Rum and Coke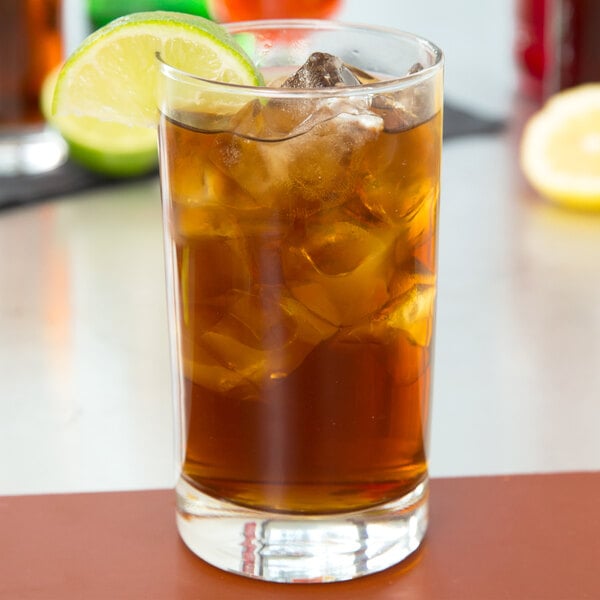 Ingredients:
2 oz. rum
Cola
Highball glass
Lime garnish
Instructions:
Fill a highball glass with ice
Add the rum
Top the glass with cola.
Add a lime wedge to make the drink a Cuba Libre
Gin and Tonic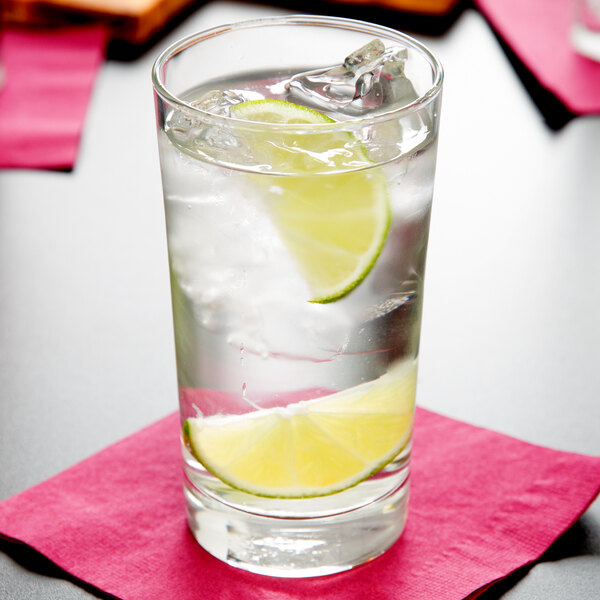 Ingredients:
2 oz. gin
4 to 5 oz. of tonic water
Highball glass
Lime garnish
Instructions:
Fill a highball glass with ice
Add the gin
Top the glass with tonic and stir
Garnish with lime
Screwdriver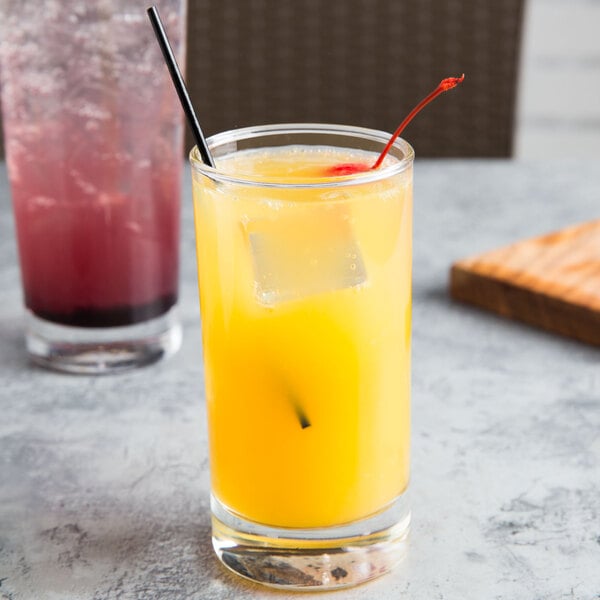 Ingredients:
2 oz. vodka
5 oz. of orange juice
Highball glass
Orange slice garnish
Instructions:
Fill a highball glass with ice
Add the vodka
Top the glass with orange juice
Garnish with an orange slice
Manhattan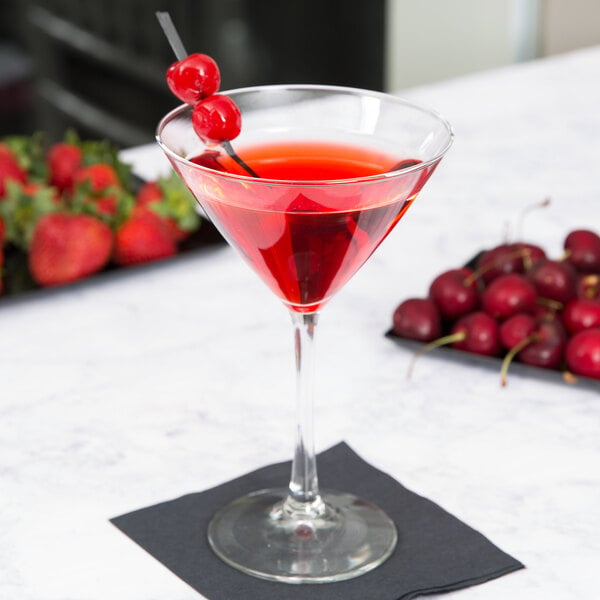 Ingredients:
2 oz. rye whiskey, bourbon, or Canadian whiskey
1 oz. of sweet vermouth
2 to 3 dashes bitters
Cocktail glass
Cherry or orange slice garnish
Instructions:
Fill a cocktail shaker with ice
Add whiskey, vermouth and bitters
Strain into a chilled cocktail glass
Garnish with an orange slice or cherry
Long Island Iced Tea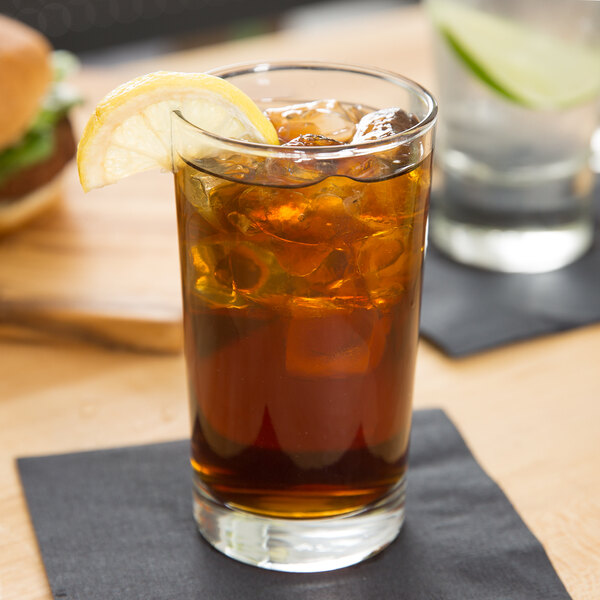 Ingredients:
1/2 oz. light rum
1/2 oz. gin
1/2 oz. vodka
1/2 oz. tequila
1/2 oz. triple sec
1 oz. sour mix
Cola
Hurricane or highball glass
Lemon slice garnish
Instructions:
Fill a cocktail shaker with ice
Add vodka, gin, rum, tequila, triple sec, and sour mix
Shake to combine
Pour into a hurricane glass
Top with a splash of cola
Garnish with a lemon slice
Moscow Mule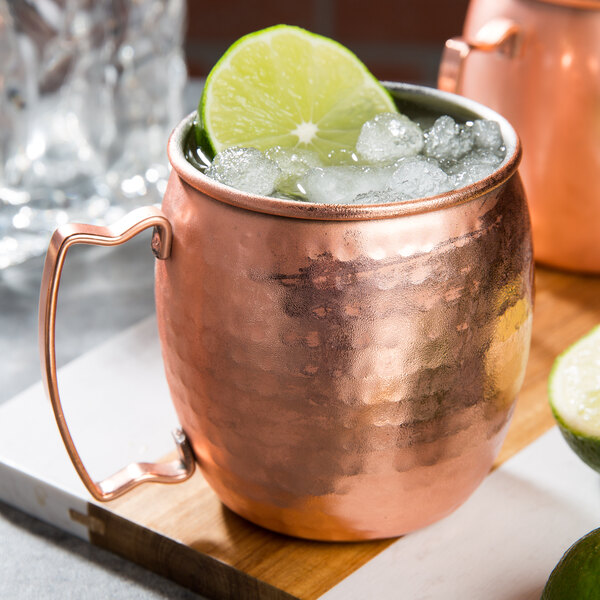 Ingredients:
2 oz. vodka
1 oz. fresh lime juice
6 oz. of ginger beer
Moscow mule copper mug
Lime wedge garnish
Instructions:
Squeeze lime juice into a copper mug and drop in the shell
Add 2 or 3 ice cubes
Add vodka
Fill with ginger beer and stir
Don't overlook well drinks as a valuable part of your beverage program. These drinks are ordered frequently and are profitable for your bar thanks to the low liquor cost. Dress up your well drinks with the correct bar glass and a garnish to impress your customers and make repeat sales.

Posted in:
Bars & Breweries
| By Michale Ferguson