Hosting a Food Drive at Your Restaurant
If you're looking for a way to give back to your community this holiday season, then consider hosting a food drive in your restaurant or bar. By collecting canned goods and other non-perishable items, you can play a role in helping the 795 million people in the world who don't have enough to eat to lead a healthy lifestyle. By simply reaching out to your local food bank, you can have a successful fundraiser set up in no time.
Getting Prepared for a Food Drive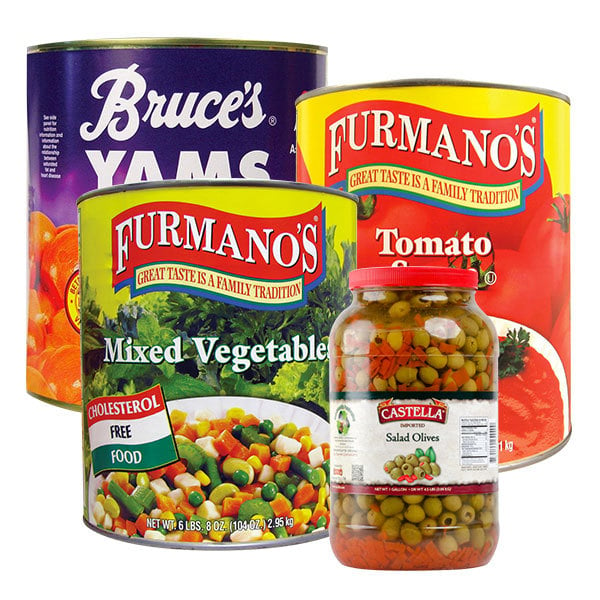 If you want to host a successful food drive at your restaurant, then be sure to plan ahead. You'll want to appoint a food drive committee, which can consist of your servers and bartenders. It's also important to designate one individual as a leader, which can be a shift manager, restaurant owner, marketing specialist, or other organized member of your staff. Check out the steps we've provided below that will guide you from start to finish.
1. Pick a Timeframe
When hosting a food drive, it's important to choose a set timeframe. By picking a week or multi-week long window to collect donations, your patrons will be more motivated to visit your restaurant sooner rather than later.
When choosing a timeframe, consider things like the current season or holiday. Since Thanksgiving is just around the corner, November would be a great month to host a food drive. Try to have the majority of your goods collected and sent to your local food bank in plenty of time for distribution before the holiday.
2. Set an Attainable Goal
You can set your goal by weight, number of boxes, or number of canned goods. If your local food bank offers complimentary pickup, then they'll most likely provide you with a weight receipt – or you can weigh boxes yourself. Consider creating a Facebook or fundraiser page, as well, so you can show a live count.
3. Gather the Proper Supplies
After you've chosen a timeframe and set a goal, it's time to stock up. You'll need boxes, collection bins, fliers, scales, and incentives for your customers. You also have to think about how you're going to deliver your collections to your local food bank.
Be sure to register your food drive with your local food bank. If you're part of a large restaurant chain, many food banks recommend registering several weeks in advance. By letting them know about your drive, they can oftentimes provide help!
4. Advertise
As we previously mentioned, your local food bank may have posters and fliers available to you. You can also hang up banners and set up signs outside your restaurant, create an event on your Facebook page, place an ad on your website, and reach out to local newspapers, radio stations, and television stations. On all of your ads, include start and end dates, incentive information, most-needed items, contact information, and location. It can also be beneficial to mention poverty statistics in your local community.
Fun Food Drive Ideas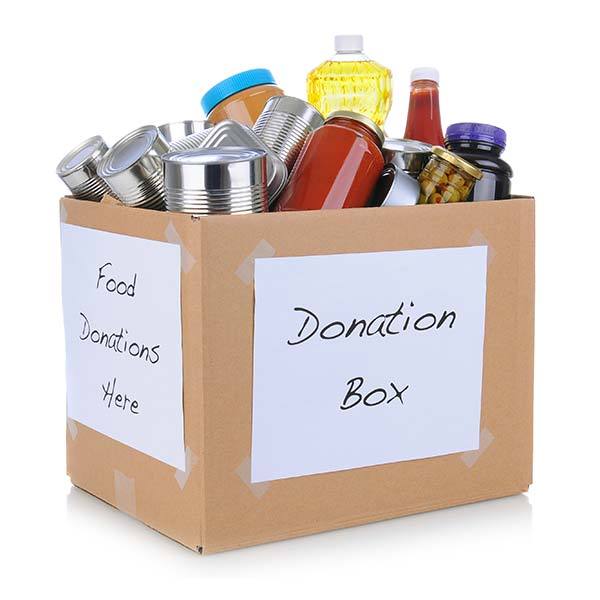 Now that you have all the logistics figured out, start thinking about ways to make your food drive fun! By hosting an interactive and entertaining event, you're likely to receive more involvement from your community. Check out some of the ideas we've provided below:
Create a theme. Food drives with a theme can feel more focused and lead to better results. Choose a theme that represents the holiday season, such as a Give Thanks for Food Drive, and collect canned gravy, cranberry sauces, and instant mashed potatoes. Or, designate each day of the week to a certain food type like Spaghetti Sunday or Tuna Tuesday.
Host a kickoff event. On the first night of your food drive, invite customers to a kickoff event at your restaurant. Invite a guest speaker from your local food bank to explain the importance of a food drive in more detail.
Consider setting up a match system. By setting up a match system, your restaurant will match what you collect from customers. If the community donates 500 pounds of canned goods in a week, then your restaurant will donate $500.
Offer incentives to customers. Get customers interested by offering 10 percent off their checks or a free appetizer if they donate a non-perishable item.
Start some friendly competition. If your restaurant is part of chain, see which location can collect the most. Get your customers involved by offering a free appetizer day if your location wins. If you're part of a small local community, then create a competition among the restaurants in your town.
Make sure you deliver. Just because you operate a take-out restaurant doesn't mean you can't participate. Let customers know you'll be swinging by their home with their order, so you can pick up their canned goods while you're there.
Set up a virtual food drive. A virtual food drive allows customers to donate from their laptop at any time of the day. Simply set up a web page where customers can drag icons of non-perishable food items into their shopping carts.
Make donating more convenient for your customers. To accommodate individuals who forget to bring in their canned goods or who don't want to deal with the hassle of carrying bulky canned goods, consider setting up a table with items they can purchase from you to donate. Or, you can simply allow patrons to add a monetary donation to their bill that would count as their contribution.
Most-Needed Food Items
Last but not least, it's important to educate your customers about what food types are needed by food banks. Non-perishable items that are rich in protein are the best items to donate because they provide families with adequate nutrition and allow them to lead a healthier life. We've provided a list of items below to help you remind donors what foods they should donate.
Canned tuna
Canned meats and stews
Soup
Peanut butter
Canned fruits and vegetables
Packaged pasta and rice
Canned and dried beans
Pure fruit and vegetable juices
Baby food, cereal and formula (must be within code date)
How to Host a Food Drive
Printable Version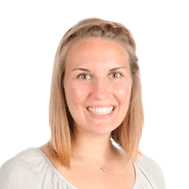 Posted in:
Management & Operation
|
By Ashley Kufera
The information provided on this website does not, and is not intended to, constitute legal advice. Please refer to our
Content Policy
for more details.