WebstaurantStore / Food Service Resources / Blog
Tips for Reopening Your Outdoor Bar and Dining Area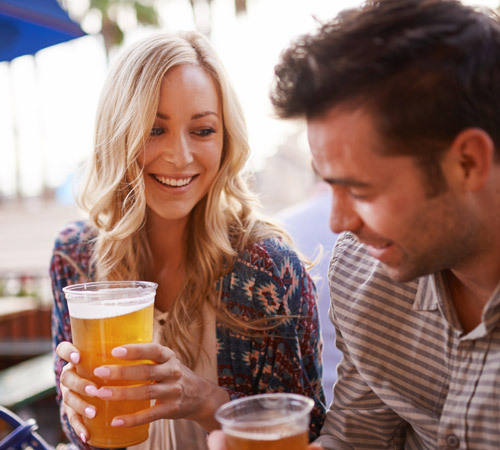 With spring finally here and summer coming up fast, now's the perfect time to open up your outdoor seating area. After a long winter, you'll probably need to stock up on supplies, and you might even want to try something new with your outdoor space. We've compiled a list of things to remember this season, as well as some tips to help you make your restaurant patio as profitable as possible.
Bring Your Kitchen Outdoors
Cooking outdoors is a great way to bring the spirit of the season to your business. To help you make the most of the warm weather, we carry a range of outdoor cooking equipment from outdoor gas stoves to specialized smokehouses. When you're preparing your delicious steaks or grilled vegetables outdoors, the aromas from the cooking food may also tempt potential customers walking nearby to drop in for a delicious meal.
Furnish Your Patio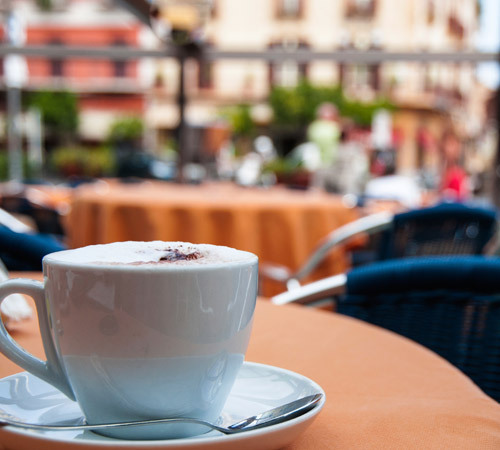 If your existing patio furniture is looking worn, update it with some new outdoor restaurant furniture. New furniture can make the space more comfortable and welcoming to returning customers, and having attractive outdoor seating in front of your establishment can be a draw to potential customers on the street.
If you're changing the style of your furniture or adding more, you should know exactly how you're going to store it overnight and in inclement weather before purchasing. Cushions should also be kept away from moisture to avoid mold, so be sure to have a dry storage area to keep them away from dew and rain.
Keep the Weather in Mind
The weather can be difficult to predict in the spring and summer months, so if you're offering outdoor seating, you should be prepared for every situation. Summer nights can be chilly, so keep your customers comfortable by placing outdoor heaters around your patio. During the daytime, offer at least a few tables with umbrellas to keep customers out of the heat. If it rains, be sure to wipe off the seating after it clears up, so customers don't get wet when they sit down.
Stock the Bar
Adding an outdoor bar to your patio space gives customers a fun place to grab a drink with friends and enjoy the warm weather. If you already have the setup, be sure to stock up on necessary items like drink mixes and screened liquor pourers to keep bugs out of your drinks. If you don't have an outdoor bar yet, you can browse our selection of bar carts to find one that best suits your needs.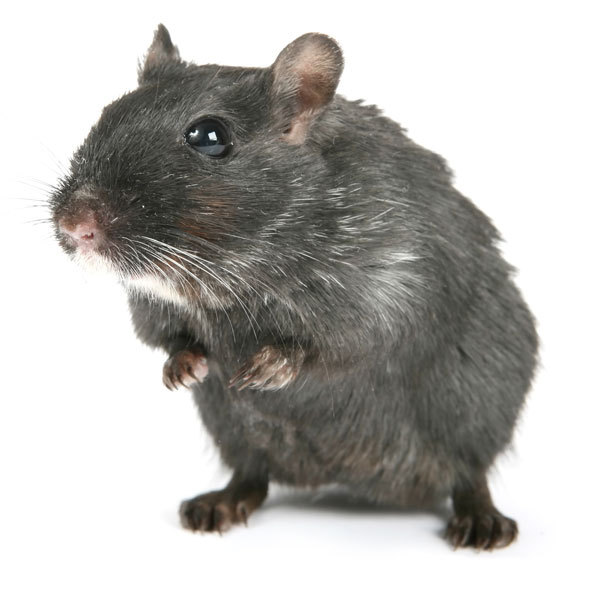 Keep Pests Away
Dining al fresco in the spring and summer is a treat for your customers, but it can unfortunately bring along some unwanted pests. If you can keep them under control, guests are more likely to have a comfortable experience that will make them want to revisit your restaurant. Try installing a bug zapper or glue trap to keep flying insects away from customers, and rodent traps for keeping out unwanted furry guests. If mosquitoes are an issue and you're looking for something a little more discrete than a bug zapper, you can purchase mosquito eliminators that blend in with your decor, so your guests will never notice.
If you plan it right, an outdoor bar or restaurant space can bring in new customers during the warmer months. Opening an existing patio bar or starting a new one will also boost your profits with extra drink sales. Remember to give guests a fun, comfortable atmosphere, and pair it with delicious food and drinks. The combination will keep customers coming back all summer long.