We see a chef inserting a pizza into the oven. The inside rack circulates during operation. The pizza is perfectly coked all the way around. You can even put pies in the oven for perfect cooking. Next we see the chef putting 3 racks of chicken wings in the oven. The dials are user friendly. The camera pans over them to show that any employee could use them. Now we see nachos going into the oven. This pizza oven is versatile! Doyon FPR3.
The Doyon FPR3 countertop pizza oven has circulating racks to help cook your products evenly! You can put a variety of products inside, such as pizza, nachos, chicken wings, fish, or pie!
Products In This Video

Doyon FPR3 Countertop Electric Pizza Deck Oven
Related Videos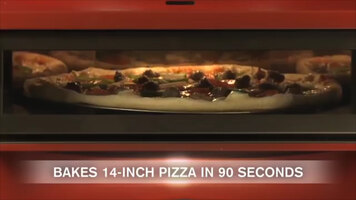 Turbochef Fire Oven
The Turbochef Fire evenly bakes artisan pizzas in as little as 90 seconds. Not only does it use catalytic technology to eliminate smoke and grease during operation, it has easy-to-use controls and is ventless for exceptional versatility.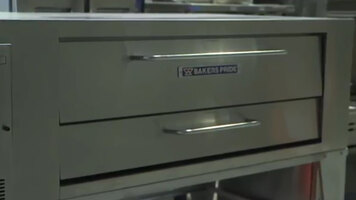 Bakers Pride Deck Ovens
Watch this quick video to learn about the many renowned series of commercial pizza ovens from Bakers Pride!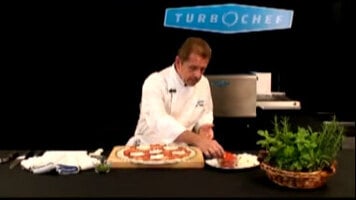 Turbochef HhC 2020
The TurbochefChef HhC 2020 conveyor oven is the only oven of its kind listed UL Ventless! Since a catalytic converter can be added to the oven, it doesn't need to be operated under a hood. Chef Steve Crellin will highlight other features here, too.