With 3,750 watts of power the Avantco EG24 will give you great production for your restaurant. This griddle features a 15.5 inch by 24 inch grilling surface. You'll be able to get high output out of a small 24.5 inch wide footprint. Two temperature control knobs allow you to control each side of the griddle independently. You can accurately control temperature between 120 and 570 degrees. Cleanup is a breeze with this removable grease pan. The 3/8 inch thick steel griddle plate will give you long service life. This unit can operate on 208 or 240 volts. This unit comes equipped with a 48 inch cord and plug. Make griddle cleaning easy with our Grill Gear cleaning kit. It includes everything you need to clean and polish your Avantco griddle. Be sure to check out our entire line of countertop griddles!
This video describes the features of the Avantco EG24 countertop griddle, an indispensable piece of cooking equipment! Discover if this griddle is right for you, and also learn some tips for proper cleaning.
Related Videos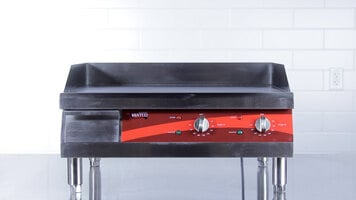 Avantco Electric Countertop Griddles
Cook all of your orders with an Avantco electric countertop griddle! Coming with a durable stainless steel housing, adjustable temperature controls, indicator lights, and splash guards, an Avantco griddle is a necessity for any kitchen.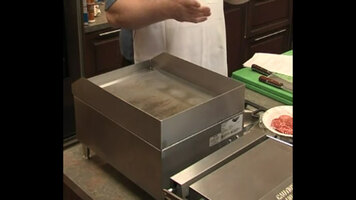 Vollrath Griddle Demonstration
Watch this video for a demonstration on how to use your 1800W, 120V Vollrath countertop griddle! Answer your questions about seasoning the griddle surface, appropriate applications, and more!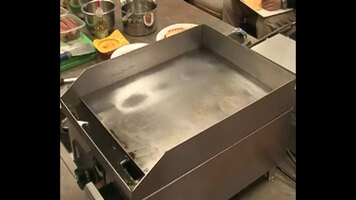 How to Clean a Vollrath Griddle
There are two methods to cleaning the Vollrath griddle--the water method and the griddle stone method. Which one will work the best for you? Watch to find out!