The traditional 5 quart narrow version, or the K5AWJ, has little hooks on either side that hang onto the pegs at the side of the stand mixer. But the first thing you'll do is make sure your stand mixer is unplugged. Remove the beater and the bowl from the stand mixer. Then raise it into the "up" position. This gives you the extra room you'll need to maneuver the water jacket into place. The jacket goes onto the stand mixer by tipping it backwards, with the C-shaped openings facing you. Then lower the bowl handle. Attach the bowl and the beater you'll be using. Then you'll raise it back into the "up" position. Fill the jacket with ice, or hot or cold water. Plug the stand mixer back in and get ready to prepare your recipe.
A look at this K5AWJ water jacket attachment for the stand mixer from KitchenAid!
Related Videos
Orange Squeezer and Bar Prep Set
Squeeze fresh orange juice for your signature cocktails with the orange squeezer and bar prep kit! Equipped with a squeezer, cutting board, and paring knife, this kit is just what you need to create delicious drinks!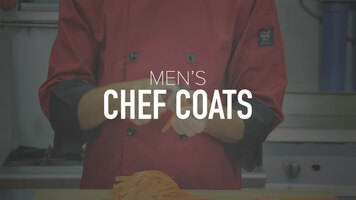 Chef Coats for Men
Ensure a clean, uniform look in your kitchen by providing your male cooks with these chef coats! Coming in a variety of styles and sizes, the coats will keep your kitchen staff cool, dry, and protected.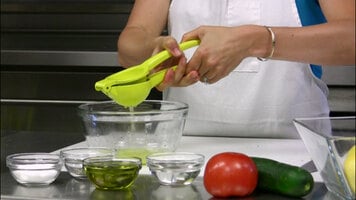 Lemon Squeezers
Making a refreshing, nutritional salad with lemon vinaigrette dressing is easy with all the right tools from WEBstaurantStore.com! Check out this video to see just a few of the products we offer, from lemon squeezers to mixing bowls to displayware.