How to Prevent

Cross-Contamination

As one of the leading causes of foodborne illness, perhaps no other topic should be of more concern to chefs and restaurant staff than preventing cross-contamination. Cross-contamination can lead to serious health risks like food poisoning or unintended exposure to food allergens. By taking the time to separate your foods while storing and preparing them, sanitizing your kitchen surfaces and equipment, and practicing proper personal hygiene, you can ensure a safe and sanitary kitchen environment that will be better for your customers and your bottom line.
What is Cross-Contamination?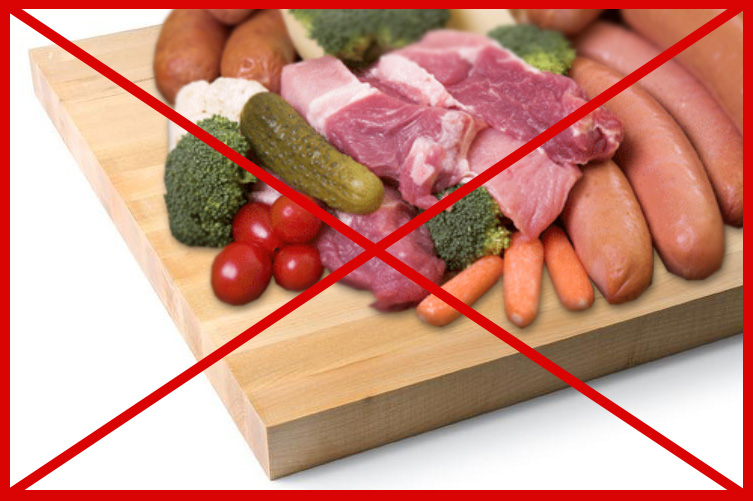 Cross-contamination is the transfer of disease-causing microorganisms, like bacteria and viruses, from one food to another. Cross-contact happens most frequently via unwashed cutting boards, hands, or kitchen tools like knives and tongs. While proper cooking heat will kill dangerous bacteria, most contamination happens when the bacteria from a raw food item that needs to be cooked interacts with food that doesn't need to be cooked.
Preventing Cross-Contamination in Your Kitchen
The best approach to avoiding foodborne illness is to make sure you're storing and preparing your foods separately, constantly sanitizing your workspace and equipment, and having your staff adhere to strict personal hygiene standards.
Storing Food:
Keep raw meats and dairy in well-sealed, sturdy food storage containers

For added safety, use our Cambro color-coded food boxes for easy identification

Always store raw ingredients on shelves below your ready-to-eat foods to prevent contamination from accidental dripping

ServSafe recommends storing food in the following order from top to bottom based on the minimum internal cooking temperature of each food:

Ready-to-eat
Seafood
Whole cuts of beef and pork
Ground Meat and ground fish
Whole and ground poultry

If space and budget allow, store your raw meats and dairy items in separate refrigeration units from your vegetables and other ready-to-eat items
Preparing Food:
Try using color-coded chef knives to easily differentiate which knife is used for which type of food
Prepare your foods on sterile, separate surfaces to prevent cross-contact
Use color-coded cutting boards for meat, fish, poultry, dairy, vegetables, and even allergy-free foods
Personal Hygiene:
Require your kitchen staff to wear disposable gloves, aprons, and headwear to protect food from outside contaminants
Ensure your staff are washing their hands frequently and thoroughly, especially before and after handling raw foods
Make sure staff are changing gloves and washing hands when handling different foods or materials
To avoid airborne contaminants and unnecessary germ spread, allow sick employees proper time to recover before bringing them back into the restaurant
Other Useful Products
Since everyday kitchen utensils and tools can easily spread germs between food products, try using some of these convenient products to help you cut down on the risk of cross-contamination in your foodservice establishment.