How to Juice Using a Commercial Juicer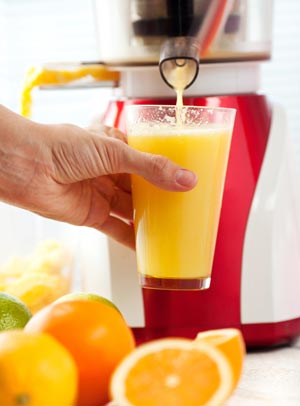 Thanks to its made-to-order appeal and on-the-go convenience, juicing has become an easy way to get your daily serving of fruits and vegetables. With Hollywood celebrities adding to its popularity, juicing has grown into a $2 Billion industry, and it's not just about drinking boring diet cleanses anymore. Trendy juice bars are popping up in major cities as more people are recognizing not only its health benefits, but also becoming more interested in the delicious flavor combinations that juicing has to offer.
Before you can start making tasty fruit and vegetable blends at your café, pool bar, gym, or juice bar with your new juicer, you must first understand the basic types of juicers and their uses, the best ingredients to use, the supplies you'll need, and how to store your juice when done.


What is the best juicer for me?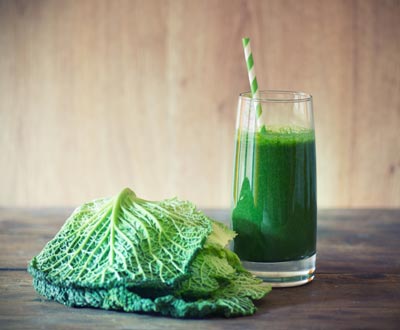 Juicers come in all shapes and sizes, and their intended use varies from machine to machine. It's important to know the difference between the main types so you can get the most out of your juicer machine. Are you going to be juicing wheat grass and leafy greens? Do you need to juice mainly fresh citrus juices for breakfast? What about speed and quality? Knowing which juicer to buy will help save you money and potential hassles.
Type
How it works
Pros
Cons
Best for
Manual Juicer
Squeezes and presses juice out

Simplest type
Operated by hand

Cannot juice tougher fruits and vegetables, like cucumbers or apples

Oranges
Lemons
Limes
Grapefruit

Electric Citrus Juicer
A revolving conical section automatically spins, allowing the user to hold the fruit while the machine does the juicing

Easy to use
Produces high volumes of juice

Cannot juice tougher fruits and vegetables, like cucumbers or apples

Oranges
Lemons
Limes
Grapefruit

Centrifugal Juicer
Fruits and vegetables are pushed down a feed tube, while a rapidly spinning blade chops up produce into pieces. The juice then passes through a strainer leaving the pulp behind

Most popular type
Affordable
Great for startups
Takes little effort to feed produce into machine
Easy to clean
Fast speed

Can sometimes produce heat and friction that ends up oxidizing juice and creating foam
Slightly noisy due to the high speed
Leaves behind moist pulp
Cannot juice wheatgrass

Large chunks of fruits and vegetables

Masticating Juicer
Blades chew up fruit and vegetables into pulp while releasing juice

Yields high juice content with very dry pulp
Produces little to no heat which minimizes oxidation and allows juice to last longer
Little to no foam or froth

Takes longer to produce juice due to its lower speed
Watch how to operate a juicer and learn some juicing recipes:


I'm ready to juice! What supplies do I need?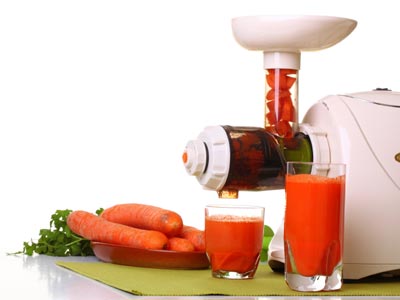 Juicer
Fresh produce, preferably chilled
Cutting board
Produce wash, such as WebstaurantStore's Regal Vegetable Wash
Knives for chopping produce into smaller pieces
Pitcher, or a container to collect liquid in as it comes out of the spout


Why does using organic produce matter?
When picking out fruits and vegetables to go into a juice blend, try to use mostly organic produce if possible. This is important to remember because your customers will be consuming the entire fruit or vegetable, such as the skin, which might have been sprayed with pesticides or chemicals. Remember to try to take advantage of fruits and vegetables that are already in peak season so you can enjoy their prime flavors.


How to Prepare Your Produce: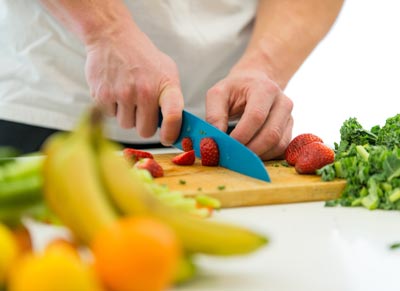 Before you are ready to juice, you must prepare your fruits and vegetables so they can properly fit into your intended juicer. After they are well washed, cut all produce into a size small enough to pass through your juicer's feed. Make sure you have a container below the spout ready to catch the liquid before you turn your juicer on. Next, start passing fruits and vegetables through the juicer until you've reached your desired amount.


Top 10 Fruits & Vegetables You Should Be Juicing:
Based on their health benefits and juicing potential, these fruits and vegetables make great ingredients to base your menu off of.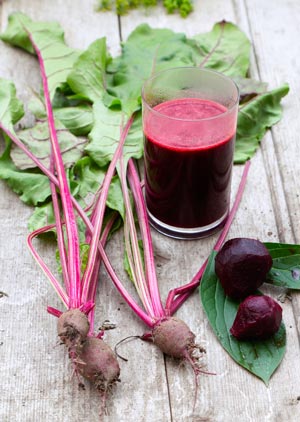 Cucumbers
Kale
Beets
Carrots
Celery
Spinach
Apples
Pineapples
Berries
Oranges


Other Ingredients You Probably Didn't Know You Could Juice: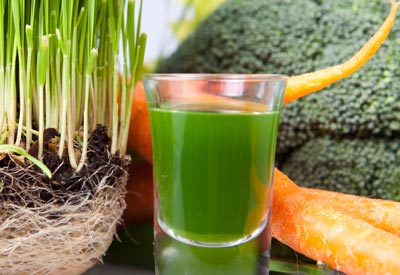 Wheatgrass
Herbs (Parsley, Cilantro, Mint)
Dandelion Greens
Gingerroot
Seeds & Nuts


What should I not put in my juicer?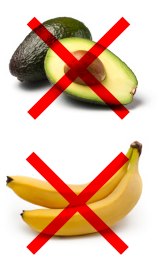 Stay away from any type of produce that needs to be cooked before eating, such as potatoes (sweet potatoes are the exception to this rule), peas, squash, and corn. Remove pits and peels from fruits and vegetables that might be too coarse to pass through the juicer, such as pits from peaches, plums, avocados, mangos, and also the peel from oranges and grapefruits. Remember to remove the tough outer skin from pineapples, cantaloupes, and melons. Bananas and Avocados should be avoided completely when juicing since their textures tend to clog some juicers' filters.


Can I save my juice for later?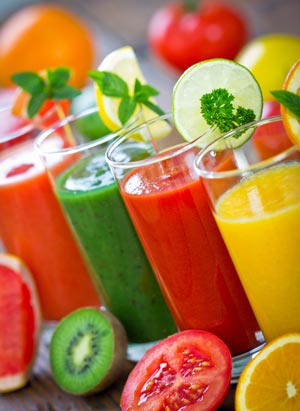 Fresh fruit and vegetable juice is highly perishable due to its susceptibility to oxidation, which can turn your juice a different color and sour the taste. It's recommended that you use your juice right away, but you can always prepare your fruits and vegetables in advance to cut down on time. If you absolutely do need to store juice, make sure to keep it in an airtight container for no longer than eight hours and always keep it cold. An even better option is to vacuum seal it to minimize the oxygen that is left inside the container to prevent degradation of the juice. Freezing is another option for keeping juice when you can't drink it right away.