Whether you grew up in a home with the warm scent of fresh cookies wafting in the air, you have a special artistic talent decorating cakes and pastries, or you just love to bake, the idea of starting a home-based bakery has probably crossed your mind at least once. And luckily, despite unpredictable economic trends, the home-based business market continues to rise!
How Sweet It Is: Starting a Home Bakery
You immediately start thinking of the numerous recipes you can concoct. You'll have a job you love. You get to taste test... everything! You'll work from the comfort of your own kitchen. It's all perfect and flawless in your mind until you begin thinking about the reality of it all: start-up costs, ingredients, appliances, licenses, and never-ending hours. Truth is it's intimidating!
But for all those bakers out there, baking is a love, a hobby, a tradition; and starting a home bakery is 100% worth the fear of the unknown outcome. For you, you're more than willing to take on the risk and the work. You're ready for the sweetest of endings!
We're here to give you the basic information you need to know to fulfil your dream of owning your own home bakery! If you have the spark, we can help guide you to your next step and give you plenty of tips to start your home bakery!
Before You Can Begin Rolling In the Dough: Considerations for Starting a Home Bakery
Legalities
Certifications, Licenses, and Health Requirements
Costs
Target Markets
Marketing
Presentation and Packaging
1. Determining the Legalities
The most important step to consider before opening a home-based bakery is to determine the legalities of opening such a business in your area. Does the Health Department even allow home bakeries in your state?

By visiting your state's Department of Health website, this can be determined. For example, residents of Texas are not legally allowed to sell homemade baked goods unless the preparation/kitchen area is completely partitioned from the home, living, or sleeping quarters; therefore, owners are forced to find a separate kitchen location.

But instead, let's take a state such as Pennsylvania that permits home-based bakeries, and consists of many cities ultimately thriving on locally owned small businesses. The state of Pennsylvania has clear guidelines regarding health inspections and licenses, working closely with the Pennsylvania Department of Agriculture to ensure food-based businesses maintain the safest, healthiest, and cleanest environment. Now, the next step is to research if you are allowed to operate a home bakery in your current residential area, which can easily be determined by contacting your local zoning board.
2. Certifications, Licenses, and Health Requirements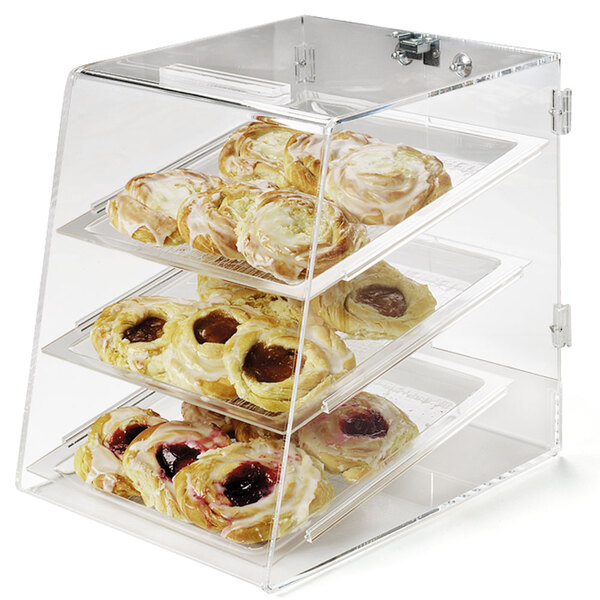 You now know whether or not your state and residential area will allow your home bakery dream to flourish. Most likely, your state will require you to obtain certain permits and certifications. Each state will vary with its requirements, but continuing with Pennsylvania as an example, you'll need to obtain some sort of Certificate of Zoning Compliance to keep on-hand with your business' records. The state also requires owners of home bakeries to pass health inspections. These unannounced visits from Health Officers will assess everything from the equipment you use and your means of storage to employee practices and sanitation methods. Inspectors will also be on the lookout for prepared goods and ingredients being stored and/or served at proper temperatures. This is extremely pertinent in the bakery setting, especially if you're producing dairy-based goods such as cheesecake, or if you're storing large quantities of perishable ingredients like eggs and cream. In addition to these inspections, many states' Health Departments, like Pennsylvania's, want to see small businesses flourish and are proactive by providing food safety courses to owners and employees.
Depending on your home kitchen's current layout, you may need to make adjustments before your bakery can be opened for operation. Do you think you would need to make any of the following adjustments?
Install additional sinks
Create separate food storage and food preparation areas
Add a sprinkler system
Update ventilation system or hoods
Ensure employees wear proper disposable gloves and hats and hairnets at all times


Another certification you may be required to obtain is a food safety certificate. There are many state approved food safety courses available for completion through your choice of classroom setting, computer-based setting, combination of home study and classroom, or home study. This is relevant to Pennsylvania business owners, particularly. The PA Department of Agriculture amended and signed into Law the PA Department of Agriculture Food Employee Certification Act. This requires that one supervisory employee per food facility be certified in food safety and sanitation by passing a nationally recognized food certification class and obtain a National Certificate of Completion. There are various approved food courses that can be taken, including the following:
3. Costs: Initial and Ongoing Expenses
Now that you know what licenses, certifications, and other permits are needed to start a home-based bakery, the next step is to come up with a thorough business plan. There are many things to consider and take into account so you can set goals, plan spending, and market effectively.
Spending and Costs
Start-up costs
Cost analysis
Ongoing costs
From initial purchases that you'll be using heavily every day such as baking sheets and tools and utensils to your ongoing expenses that will be spent on baking ingredients, be prepared to invest a decent amount of money into your dream. Also, it's important to note that home bakers cannot purchase any large baking equipment from our site, so it's important to research available resources.
But just because there is a lot of required cost for starting your small business, that doesn't mean you can't follow a few tips to help save and cut-down your spending! Here are some helpful pointers from entrepreneurs who've successfully started their own home bakery that helped them save money without sacrificing the quality of their products:
Purchase bakery supplies in bulk from e-commerce sites to save money

You're always going to need extra spatulas and sheet pans available in your kitchen, and it's always cheaper to buy in bulk

Purchase baking ingredients in bulk from Farmer's Markets which are usually much cheaper and fresher than from a Supermarket

Remember, even the slightest saving on an ingredient adds up in the long run when producing high volume amounts of baked goods, and you can often find wholesale baking ingredients on e-commerce sites, as well for savings

Buy mixers, pans and molds, and other supplies secondhand when you're first starting out

Many thrift stores have barely used bake ware

Take note of how much gas you're spending

Making second and third trips into town for forgotten ingredients will add up your gas mileage; and if you're planning to deliver goods, keep your clientele in close proximity

Properly reinvest your profits back into your business

Even after your first big sale, concentrate on building and maintaining your repertoire and don't go out and splurge on new equipment, no matter how tempted you are

Don't underestimate the quality of your products

If the quality of your goods is truly above average, customers will pay
And remember, you don't have to do this alone! The Small Business Association offers many loans for entrepreneurs looking to start their own business. Check out their website and use their "Access Financing" Wizard to determine if you're eligible for a loan! From women and minorities to Veterans and small business owners, make sure you explore all the options made available to you!
4. Choose Your Target Market
No matter how decadently sweet your Danishes may be, and regardless of how intricately frosted your gourmet cakes are, the upsetting truth is you won't sell these upscale baked goods in a residential area with a majority of its population consisting of young, high school students! Cookies, muffins, bagels, cupcakes, and simple sweets are what they're after. Your target market, the population you are catering to, is probably one of the most pertinent aspects of your business plan. And with all the bakery outlets made available for consumers to choose from, you need to differentiate you bakery; find your niche.
When it comes to bakeries, your target market can vary vastly. Below are some popular target markets and suggestions for best capturing their business.
5. Marketing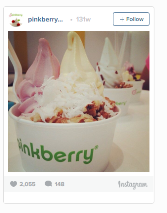 Open your eyes, do your research, and see what your surroundings are! Visit offices; go into schools; talk to locals; support family-run restaurants! Whether you take in a sample dessert tray, hand out your menu, give away your business card, provide samples at sporting events, or sell your goods at a local Farmer's Market stand, becoming familiar and producing consistent products is the best way to reach your target market! By actively engaging yourself within the residential community in which your home-based bakery resides, you not only self-market yourself, but you build trustworthy and loyal customers who, if they are satisfied with the consistent quality of your baked goods, will not only return for business, but will spread the word of your bakery. This, in conjunction with utilizing this generation's use of technology, will give you edge on chain bakeries and other competition. Develop a website or create a Facebook page for your bakery. Tweet about upcoming specials and post Instagram pictures of your creations using your bakery's name as the hashtag. And don't forget to advertise your social media links on menus so customers know how to stay informed about their new favorite sweet shop!
6. Presentation and Packaging
So your big day finally comes. You've received all your certificates and licenses and passed any required food safety courses and health inspections. You've determined your costs and planned your spending. Your kitchen is up-to-date and has all the required equipment. You've determined your target market and engaged yourself with the residential area. Now you can officially begin selling your goodies! As you start placing orders and scheduling pickups, it's extremely important that you not only present your baked goods effectively for pictures and marketing, but also package your goods in a desirable fashion. Customers spending money will be more satisfied receiving their cookies, cupcakes, and pies in an eye-appealing way. Don't try to save money by using makeshift bakery boxes, cases, etc. From in-house cupcake display stands to take-out bakery boxes, we can supply you with the proper packaging that will satisfy your customers! Check out our vast options in the following packaging categories:


Related resources: