Top 10 Energy Conservation Tips for Restaurants
With the cost of energy rising and some natural resources dwindling, restaurants need to consider adjusting their energy consumption and think of becoming more eco-friendly. Going green can seem pretty daunting for restaurant owners who haven't learned energy-saving practices, but many food service professionals have been adopting conservation methods for the past decade and have drastically cut their energy use and expenses. Here, we've outlined information on the significance of reducing energy use as well as some energy conservation tips that will help your business lower costs and help the environment.
Benefits of Going Green
While some restaurant owners may see energy conservation as an obstacle or a nuisance, the benefits of going green include lower expenses, a market for earth-loving customers, and a positive feeling about giving back to the environment.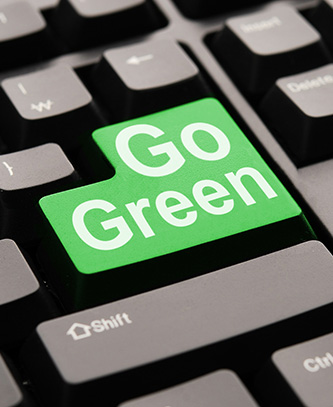 There are many things about owning a business that you probably can't control, like the cost of your location, your water and electricity provider, or your utilities expenses. Nevertheless, you can control your usage of heat, lighting, and water to an extent. Eco-friendly restaurants often see a significant decrease in their electric and water bills, which can be a huge help for any start-up or veteran business. Energy Star claims that restaurants can even save up to 30 percent on their energy bills by switching to more efficient equipment.
There are marketing advantages to eco-conscious practices, as well. Because of increased environmental awareness, customers appreciate restaurants that reduce, reuse, and recycle, so use that to your advantage! According to the National Restaurant Association (NRA), 58% of customers would favor eco-friendly restaurants, and that number only continues to grow as consumers become more aware of green methods. Plus, it's widely believed to be good for the environment, and who doesn't want that?
Top 10 Energy Conservation Tips
It can be easier than you think to introduce new protocols in your kitchen and become an eco-friendly restaurant! Here are our Top 10 tips for conserving energy in your business.
1. Use Energy Star Qualified equipment. From ovens to refrigerators, restaurant equipment doesn't have to guzzle electricity. Many manufacturers offer equipment that uses a fraction of the energy of their other models, and switching to those designs could save your business thousands of dollars per year. Don't forget to use energy-efficient equipment in your bathrooms and seating areas, too.
2. Clean and maintain your equipment. If you don't keep your equipment clean or service it regularly, it's probably working harder than it needs to be. Invest in parts to replace inefficient components of your refrigerators, ovens, dishwashers, or ice machines. Also, be sure to use water filtration systems to prevent calcification and mineral deposits in any equipment that uses water.
3. Reduce water consumption. Buy equipment that helps you conserve water like pre-rinse spray valves that use less than one gallon of water per minute, faucet aerators, and the Hamilton Beach container rinser. Be sure to fix any leaky pipes, and encourage your staff to turn off water in between rinsing cycles or any other time they're not constantly using it. Additionally, you can see how much you might save by only offering water to customers who ask for it.
4. Use energy-efficient lighting. LED, halogen incandescents, and CFL lightbulbs are a few options that use less power. Don't forget to replace the lights in your bathrooms and seating areas as well as your kitchen.
5. Decrease heat usage. This may sound difficult for a restaurant where heat is an absolute necessity, but you can reduce energy usage by lowering water temperatures. Mandatory dish washing temperatures in the food service industry are around 140 degrees Fahrenheit, according to the NRA. Double check the requirements for your area, then optimize your water temperature so you don't use water that's hotter than it needs to be. You can also buy energy-efficient hand dryers for your bathrooms that don't use heating elements.
6. Reduce ambient temperatures in your kitchen. Induction ranges often reduce heat in the air in commercial kitchens. If you're not able to buy new equipment right now, try using strip doors in your walk-in refrigerators or the hottest areas of your kitchen to isolate the coolest and warmest locations. Condensate hoods help remove hot air and steam out of your kitchen, and spot air conditioners can quickly cool off small areas of your business.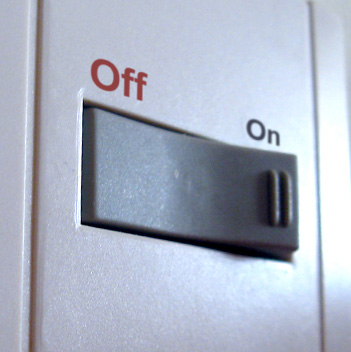 7. Shut off idle equipment and lighting. Conserving energy can be as easy as turning off a light switch. This may sound simple, but countless restaurants waste hundreds of dollars a month because they leave idle equipment running. During down time, turn off the range or the fryer and begin preheating again when business picks up. Use timers for your outdoor lighting, or even try solar-powered outdoor lights that can charge themselves.
8. Make your kitchen layout more efficient. If your oven is next to your ice machine, your equipment is working harder than it needs to be. Separate heating and cooling equipment, and place similar units under the same ventilation hoods.
9. Teach your staff it's important. Besides buying energy-efficient equipment, cutting your costs rests on your shoulders and those of your staff members. To be successful with your new plan, it's crucial for your team to understand your guidelines. Have a meeting to discuss new protocol, and post reminders above your sink, next to your light switches, and anywhere else in your kitchen.
10. Contact your utility company. They can provide you with an assessment of how much energy you use as well as how much it's costing you. Once you have that information, you can set realistic goals for your business and begin implementing a serious energy conservation plan.
By using these tips, you'll start to see measurable benefits of going green that will help your restaurant reduce waste and save money. Earth-conscious customers will appreciate your dedication to conserving energy, and the environment will, too!