Featured
How to Sharpen Your Knives
Keep your knives sharp and performing at a high level with regular sharpening and maintenance! Watch this video to learn the proper techniques to sharpening with a stone, and how regular maintenance will extend the life of your knives!
Product ReviewsView All Product Review Videos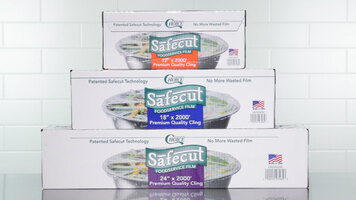 Choice Safecut Foodservice Film
Promote safety in your bakery or restaurant kitchen with this Choice Safecut foodservice film! It features a covered blade, helping to eliminate accidental cuts and injuries. Plus, its film provides a quality cling around your items for superior freshness!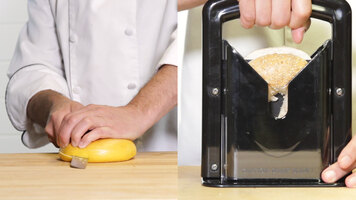 Bagel Blade Bagel Slicers
Use Bagel Blade bagel slicers to easily cut bagels with precision in any kitchen! They come in two different models for both light and heavy duty use.
Backyard Pro 60" Charcoal/Wood Smoker
Smoke your delicious roasts, ribs, and briskets with the Backyard Pro 60" charcoal/wood smoker! With 3 adjustable cooking grate heights, you'll be able to accommodate different heat levels to achieve the smoky taste you desire.
Demonstrations View All Demonstration Videos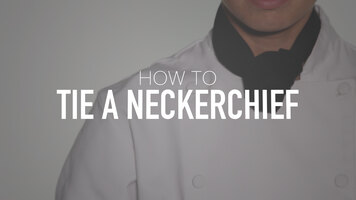 How to Tie a Neckerchief
Watch this informative video to learn how to tie a neckerchief and enhance the look of your chef's attire almost instantly!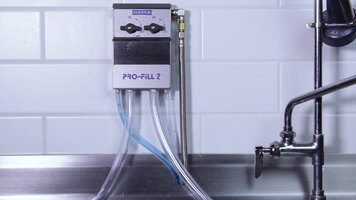 How To Install A Dema Pro-Fill 2 Chemical Dispenser
Chemical dispensers make handling dangerous chemicals a safer process, but only if the dispenser is installed correctly! Watch this short video to learn how to properly install the Dema pro-fill 2 chemical dispenser in your facility.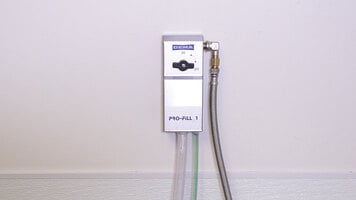 How To Install A Dema Pro-Fill Chemical Dispenser
Did you know that chemical dispensers are important safeguards against improperly handling dangerous, corrosive chemicals? By watching this short how-to video, learn how easy it is to install the Dema pro-fill chemical dispenser to make quick and safe work of mixing water with harsh cleaning chemicals to sanitize your facility.