Featured
How to Sharpen Your Knives
Keep your knives sharp and performing at a high level with regular sharpening and maintenance! Watch this video to learn the proper techniques to sharpening with a stone, and how regular maintenance will extend the life of your knives!
Product ReviewsView All Product Review Videos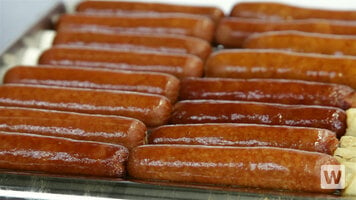 Avantco RG1824 Hot Dog Roller Grill
Built with a stainless steel exterior and 750W of heating power, this roller grill is the perfect choice for your snack bar or convenience store! Watch our short video to learn more about these and other features of the Avantco RG1824 roller grill.
Turbo Air M3R24 Refrigerator
Increase storage space while maintaining energy efficiency with the M3R24 single door refrigerator from Turbo Air! Watch our short video to find out about the Energy Star certification and other great features of this unit.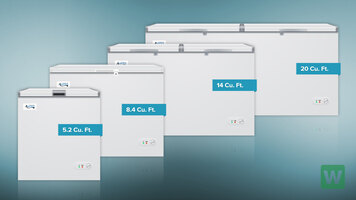 Avantco Chest Freezers
Our Avantco chest freezers offer many features and benefits for commercial customers including an interior basket, built in drain plug, and full body insulation! Watch this video to find out more.
Demonstrations View All Demonstration Videos
How to Assemble a Choice Chair with Casters
Watch our short video to learn just how easy it is to assemble your new Choice plastic high chair with casters! Vacu Vin Garlic Press
Watch just how easy it is to press fresh, fragrant, and flavorful garlic in just seconds with the Vacu Vin garlic press. Vacu Vin Citrus Carafe and Press
Serve fresh infused waters and refreshing seasonal beverages with this Vacu Vin citrus carafe and press! This carafe comes with a reamer and special top so you can squeeze citrus right into the carafe! This short video will show you how.