Product ReviewsView All Product Review Videos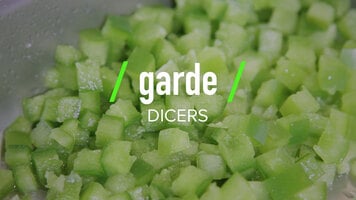 Garde Dicers
Expedite the process of prepping vegetables with the Garde Vegetable Dicer. Made from durable stainless steel, this corrosion-resistant slicer produces consistent cuts each and every time. Check out this brief video to learn more! Garde Wedgers
Keep production moving in your commercial kitchen with a Garde wedge cutter! Whether it's lemons, limes, oranges, cucumbers, or tomatoes, you'll have no trouble quickly and easily wedging products for salads or garnishes.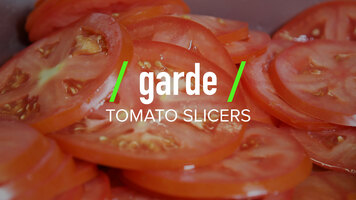 Garde Tomato Slicers
Use Garde tomato slicers to easily cut tomatoes for salads, subs, and sandwiches! The razor-sharp blades are designed to slice through items fast while leaving the skins undamaged for a professionally-cut appearance.
Demonstrations View All Demonstration Videos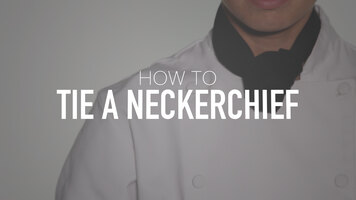 How to Tie a Neckerchief
Watch this informative video to learn how to tie a neckerchief and enhance the look of your chef's attire almost instantly!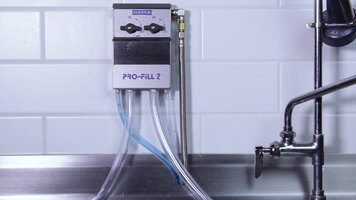 How To Install A Dema Pro-Fill 2 Chemical Dispenser
Chemical dispensers make handling dangerous chemicals a safer process, but only if the dispenser is installed correctly! Watch this short video to learn how to properly install the Dema pro-fill 2 chemical dispenser in your facility.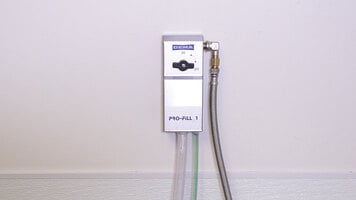 How To Install A Dema Pro-Fill Chemical Dispenser
Did you know that chemical dispensers are important safeguards against improperly handling dangerous, corrosive chemicals? By watching this short how-to video, learn how easy it is to install the Dema pro-fill chemical dispenser to make quick and safe work of mixing water with harsh cleaning chemicals to sanitize your facility.