WebstaurantStore / Food Service Resources / Blog
American Fare, Australian Flair
A Taste Test with Soon-to-Open Aussie and the Fox
As the leading restaurant supply store, the WebstaurantStore often helps new restaurateurs choose the best equipment and products for their burgeoning business. But in the case of soon-to-debut restaurant Aussie and the Fox, we got to host a menu taste test drive in our very own kitchen at the WebstaurantStore's Lititz, PA headquarters!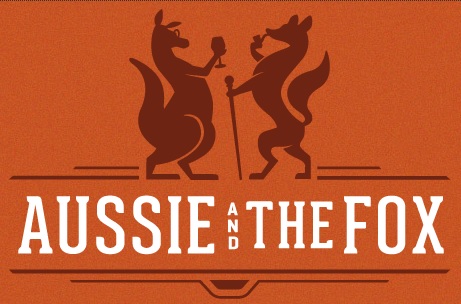 Slated to open mid-July in Lancaster, PA,
Aussie and the Fox
promises to deliver American fare with Australian flair. "Just like America, Australia is also a melting pot of lots of different flavors," said chef Daniella Ward. The menu is a unique collaboration of Ward's classical training and chef Matt Scalzo's background in vegan and vegetarian cooking. The goal, stated Ward, is to serve entrees that are exciting yet "approachable to everyone that comes in our door."
By day, Aussie and the Fox will serve as relaxed café venue. But mid-afternoon, they'll briefly close to alter the interior's lighting, menu, dishes, and overall atmosphere. "The ambiance changes at night," said restaurant proprietor Julia Garber, who spent three years in Australia studying design. The scene shift between lunch and dinner is common in Australian dining venues, she noted.
Below, take a sneak peak at some of the down-under entrees that Aussie and the Fox will be delivering to Lancaster. With savory dishes like chickpea coriander sausage, fisherman's stew in saffron broth, and macadamia crème paired with rich greens, the menu is poised to wow any curious diner - both day or night. Said co-proprietor Frank Fox, "We want to be a bridge restaurant… the bridge between comfort food and excitement."
Learn more about Aussie and the Fox on their Facebook page!
Aussie and the Fox in the WEBstaurant Store kitchen
Be Our Guest

/blog/content/images/aussiefox/fullsize/aussiefox1.jpg

Chefs Daniella Ward and Matt Scalzo chat with The Aussie and the Fox taste test panel

Roughage Caesar

/blog/content/images/aussiefox/fullsize/aussiefox2.jpg

Chef Daniella Ward plates the opening dish, Roughage Caesar (wild greens with Caesar dressing, bread crumbs, soft boiled farm egg, and shaved pecorino Romano cheese)

Bon Appetit

/blog/content/images/aussiefox/fullsize/aussiefox3.jpg

The tasting panel samples Roughage Caesar, paired with Napa Valley wines

Crowd Appeal

/blog/content/images/aussiefox/fullsize/aussiefox4.jpg

Another shot of the taste test panel

Fisherman's Stew

/blog/content/images/aussiefox/fullsize/aussiefox5.jpg

Chef Daniella Ward and restaurant consultant Tony Page put the final touches on Fisherman's Stew

Fisherman's Stew

/blog/content/images/aussiefox/fullsize/aussiefox6.jpg

Fresh mussels, prawns, cod and slipper tails in curried saffron broth and garnished with fresh herbs. The stew was served Bush Bread, a recipe with Australian Aboriginal roots.

Fish Dip

/blog/content/images/aussiefox/fullsize/aussiefox7.jpg

Restaurant consultant Tony Page adds charred onion to a Fish Dip platter.

Fish Dip

/blog/content/images/aussiefox/fullsize/aussiefox8.jpg

A "Build your own" platter, complete with smoked trout rillettes, fennel salad, charred onions, pickles, olives, housemade whole grain mustard aioli, and housemade butter-crust crunch for dipping

Vegetarian Fare

/blog/content/images/aussiefox/fullsize/aussiefox9.jpg

Chefs Daniella Ward and Matt Scalzo put the finishing touches on a unique vegetarian entrée, Coriander Chick Pea Sausage

Coriander Chick Pea Sausage

/blog/content/images/aussiefox/fullsize/aussiefox10.jpg

Vegetarian sausage served atop of green pistachio pesto and braised red lentils

Beets n' Greens

/blog/content/images/aussiefox/fullsize/aussiefox11.jpg

Restaurant consultant Tony Page adds macadamia crème to a flavorful beet platter

Beets n' Greens

/blog/content/images/aussiefox/fullsize/aussiefox12.jpg

Roasted beets, pickled mustard seeds, micro baby arugula, and macadamia crème

Raise a Glass

/blog/content/images/aussiefox/fullsize/aussiefox13.jpg

Restaurant proprietor Frank Fox refills glasses with flavorful Napa Valley wines

Yucca Chips

/blog/content/images/aussiefox/fullsize/aussiefox14.jpg

Housemade yucca chips to accompany the final course, Roasted Lamb Shank.

Roasted Lamb Shank

/blog/content/images/aussiefox/fullsize/aussiefox15.jpg

Roasted lamb shank served with proper vegetables (rutabaga, brussels sprouts, taro root in butter, and yucca chips)

Roasted Lamb Shank

/blog/content/images/aussiefox/fullsize/aussiefox16.jpg

Matt Scalzo dishes out lamb to restaurant proprietor Julia Garber

Parting Shot

/blog/content/images/aussiefox/fullsize/aussiefox17.jpg

A parting shot of the taste test crew
Posted in:
Interviews
| By Kim O'Brien