WebstaurantStore / Food Service Resources / Blog
Hold a Tasting or Open House for Your Established Restaurant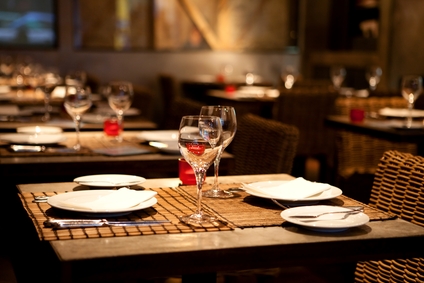 Holding an open house or tasting event can be a great way for restaurants to celebrate the unveiling of a new or seasonal menu or a renovation. Below are some suggested steps for holding a successful tasting or open house.
Who to Invite
Start with customers on your mailing lists – these are the people who signed up to hear from you and have an interest in special events. Include local press, friends, family and possibly the vendors that provide you with the products that help your meals sell.
When to Hold Your Event
Events like these should stand out, but not take precedence over your busiest or most profitable nights. To help avoid problems with your regular service, hold your tasting or open house on a night when you don't get as much traffic. Unveiling your new twist on a less busy night may also increase the beverage sales from your bar that you may not have gotten on a normal Tuesday evening.
Making the Food 'Mini'

Mini portions, or "samplers," of food are best for tastings and open houses as they allow your guests to taste small bits of everything, and not fill up on entire meals. Bite-sized versions of your new items allow your guests to get a feel for the additions or changes you've made to the menu. Make sure you have a large copy of your menu on display, as well as menu cards, describing each dish, for your guests to take with them. Comment cards for your guests to fill out are also important – even though your new menu has already been determined, there may be a dish that is not as popular as you had hoped, so you'll want to keep an eye on how it sells.
We recommend:
Disposable Dinnerware: Dinnerware that you can toss at the end of the night is the perfect way to make your food look great, but keep portion sizes small and costs low. Because these dishes are disposable, there's no need to purchase tasting dinnerware just for one event, and it makes clean up at the end of the night fast and easy.
Making the Drinks 'Mini'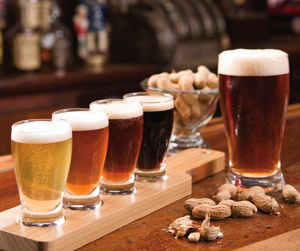 Coordinating wines and beers, or creating beverages that utilize your signature ingredients to pair nicely with your new dishes, are common approaches to serving drinks at a tasting or open house. To let your guests sample your drink lists, let them choose from a pre-determined list of cocktails, beers or wine, and serve them in mini drink glasses. This helps you keep costs lower, but also allows them to try new beverages, or stick with old favorites, and they'll have a sampling of drinks to try as they taste the food.
We recommend:
Sampler Glasses and Petite Glassware: Glasses that allow your guests just enough of a taste to keep them coming back for more are what you'll want to use for an event like this, and an array of options is best for pleasing every palate! Use carriers to serve or display your mini flights of wines, beers or specialty cocktails you created yourself.
What About the Cost?
Generally, a tasting or open house is free – the buzz generated around a new menu or exquisitely redone interior is what is hoped for at these types of events. Charging a small admission fee for an "unlimited" tasting is one of the easiest ways to make some cash to support the food, booze and staff at the event. Working in tandem with a local nonprofit organization, or another business, is another great way to gain recognition and support the community.
At the End of the Tasting
At the end of your tasting or open house be sure to give all of your guests something to thank them for coming to your event. A takeaway dessert, a customized wine glass or beer glass, a discount card or gift certificate, coffee cup or bottle opener – something your guests can enjoy or use again, that reminds them of you and your establishment.
Don't forget to market before and after your event! Make sure you post your invitation and all the details to your Facebook page, Twitter, business website, etc., advertise in the local newspaper, and invite your family, friends and current clients. Take plenty of pictures during the event and post your success to your social media pages afterwards, thanking everyone who attended.
When you've just got to share with everyone the latest and greatest addition to your menu or renovation to your space, an open house or tasting is the perfect way to welcome this change, and new customers.

Posted in:
Advertising & Marketing
|
Management & Operation
| By WebstaurantStore