Holy Cannoli! The Cannoli Nachos Recipe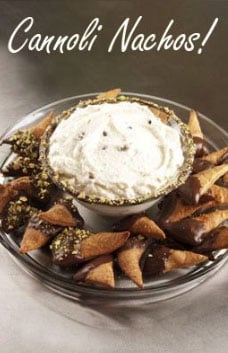 I love nachos, cannoli, and football – and I'm certain I'm not alone.
Have you heard the buzz about this cannoli nachos recipe? If your customers are like me, they're always searching for a unique appetizer, side, or dessert to dive into when gathering around watching Sunday night football (or Monday night, or Thursday night, or Saturday for that matter). So why not fulfill our quest for sweet, satisfying, conversation-starting [during commercials only, of course] deliciousness with a recipe that is sure to please the crowds?
Check out this fun twist on traditional cannoli: Cannoli Nachos. They're perfect when catering a tailgating party, feeding the masses at your sports bar and grill, hosting a football game get-together, or for adding some character to your dessert table no matter what the event!
Nacho Dip:
Gather the following ingredients for the dip: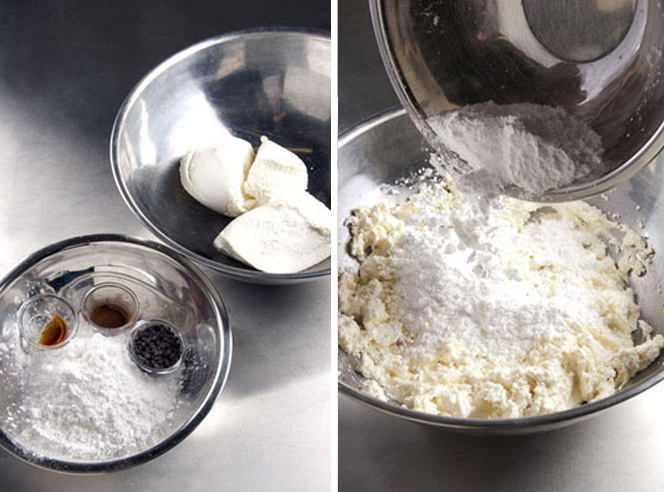 Beat the ricotta cheese in a medium size mixing bowl until it is a smooth texture. Add the powdered sugar and mix until it's fully combined. Add more or less powdered sugar to taste.
Add vanilla, chocolate chips, and cinnamon to the ricotta / powdered sugar mixture.
Mix with a spatula until it's evenly combined. Set aside to chill.
Nacho Chips:
Gather the following ingredients for the "chips":
2 2/3 cups flour
12-14 tabelspoons marsala Wine
1/2 teaspoon salt
2 tablespoons cinnamon
2 tablespoons shortening
2 egg whites, lightly beaten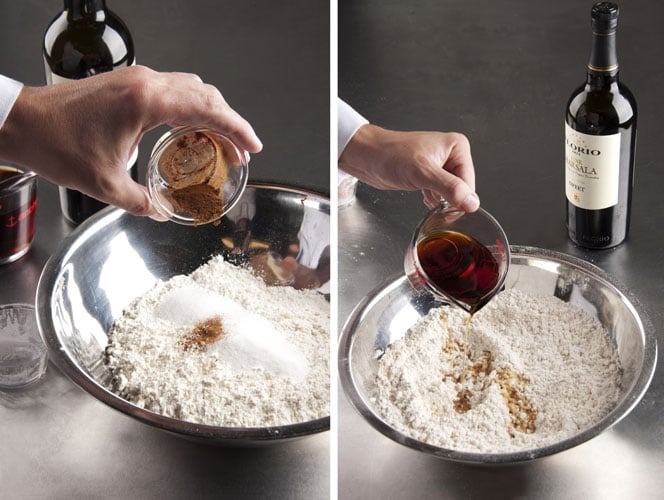 Add all of the ingredients to a large mixing bowl and mix together.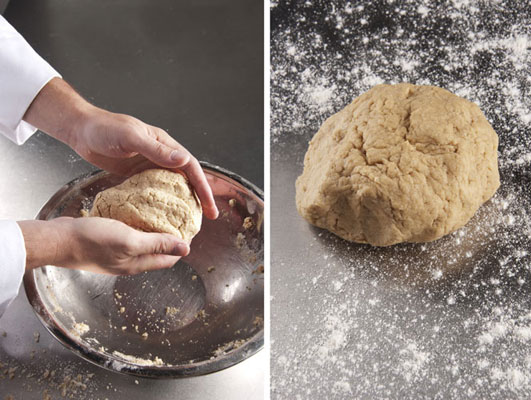 After combining all of the ingredients together, roll into a ball. Flour your surface and place the dough on top.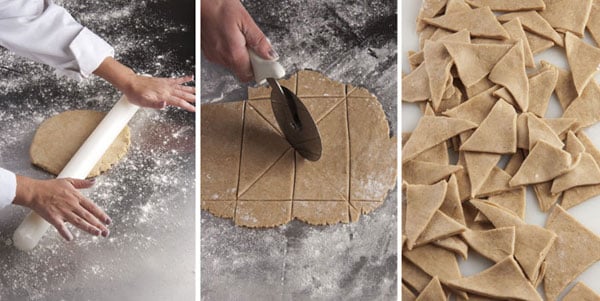 Roll out the dough with a rolling pin until it is 1/8" thick. Mark out triangles and cut using a pizza cutter. Set aside.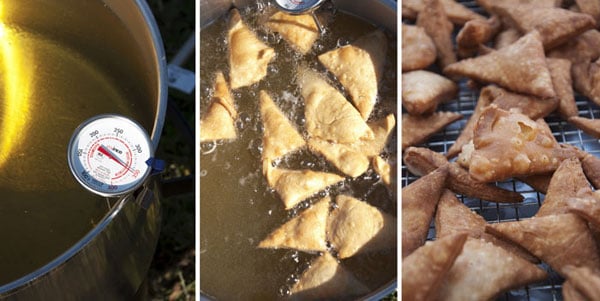 Heat peanut oil to 350 degrees Fahrenheit. Place the cannoli "chips" in the oil. Fry on one side for 3 minutes and flip to the other side until the dough begins to bubble and gets a little crusty. Set on a cooling rack to drain out the excess oil.
Once the chips are cooled, dip the ends into melted semi-sweet chocolate. Chop pistachio nuts and sprinkle them on the chocolate-covered cannoli nachos for garnish.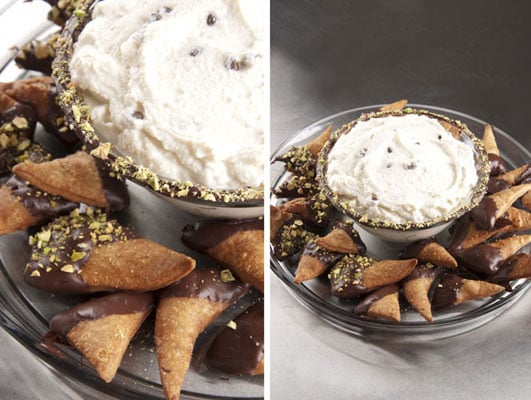 Dip the rim of the bowl in chocolate like you would a margarita glass and sprinkle crushed pistachios on top for garnish. Fill your bowl with the dip and spread out the nacho chips. If you follow this and other holy cannoli recipes, your customers and guests will love the exciting new flavors. Enjoy!

Posted in:
Recipes
| By WebstaurantStore