(Transcript Unavailable)
This incredible product features a 7 horsepower motor and an all stainless steel construction. The Robot Coupe R-30-T is designed for vertical cutting and mixing. With this unit, you can chop, blend, puree, mix, knead, and so much more!
Related Videos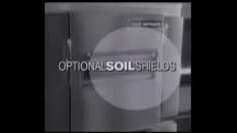 Lincoln Impinger Oven 1400 Series: Optional Soil Shields
A look at the benefits of using the optional soil shield. Soil shields will help to make cleaning your 1400 series Lincoln Impinger oven a breeze!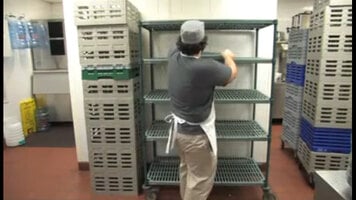 Super Erecta Pro
The Metro Super Erecta Pro shelving unit is made to take a beating! Check out our long line of ultra durable, easy-to-clean Metro Super Erecta shelves.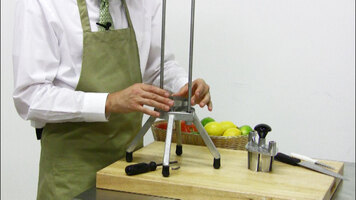 Nemco Wedger Blade Replacement
See how easy it is to change the blades on your Nemco 428-8 wedger! And remember, because these blades are constructed of razor sharp stainless steel, it's important to be careful when attaching the replacement blade.