Easily create your best breads, desserts, baked goods and more with the Robot Coupe R-30-T. Its multiple settings allow you to chop, blend, puree, mix, and knead, with a pulsating option too. The vertical unit also rotates to easily pour out heavy contents. The locking lid, time settings and power buttons make it a simple unit to prepare your product in bulk.
This incredible product features a 7 horsepower motor and an all stainless steel construction. The Robot Coupe R-30-T is designed for vertical cutting and mixing. With this unit, you can chop, blend, puree, mix, knead, and so much more!
Related Videos Omega Masticating Juicer
Check out this video and learn about all the capabilities of the Omega Masticating juicer! From juicing fresh fruits and veggies to extruding soy milk and pasta, the possibilities are endless!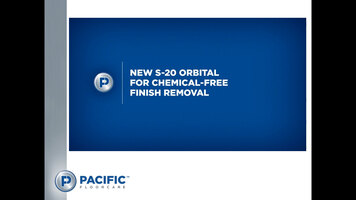 Pacific S-20 Orbital Scrubber
Find out why Pacific's S-20 orbital scrubber is one of the best on the market by checking out this video! How to Make Fudge Puppies
This demonstration from Gold Medal will show you how to make fudge puppies in minutes using your 5044 Five Waffle Dog Baker.