Easily create your best breads, desserts, baked goods and more with the Robot Coupe R-30-T. Its multiple settings allow you to chop, blend, puree, mix, and knead, with a pulsating option too. The vertical unit also rotates to easily pour out heavy contents. The locking lid, time settings and power buttons make it a simple unit to prepare your product in bulk.
This incredible product features a 7 horsepower motor and an all stainless steel construction. The Robot Coupe R-30-T is designed for vertical cutting and mixing. With this unit, you can chop, blend, puree, mix, knead, and so much more!
Related Videos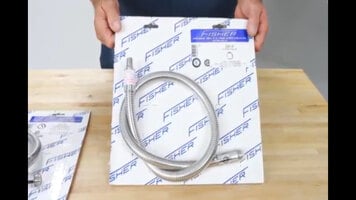 Fisher Replacement Hoses
Fisher offers two different types of pre-rinse replacement hoses. One that is made for Fisher hoses only and one that is a universal hose that can adapt with other models! Watch this video to learn more about these two types and how they work!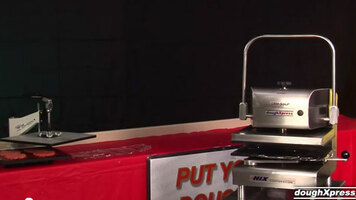 DoughXpress: TXM-15CP Manual Little Chicken Meat Press
The TXM-15CP manual meat press eliminates the tiresome, time-consuming portion pounding of your chicken, fish, pork, or veal. The consistent thickness that results from using this product enables consistent cooking time and presentation. Tropical Smoothie Testimonial With The AXP20
In this video, you will hear from a real owner of an AXP20 oven about the benefits it provides to his business, Tropical Smoothie.