Take a quick look at all of the different dishes that can easily be prepared with the Robot Coupe CL-50E! See how easy it is to open and close the lid to the unit and pusher as well as install various discs. Our chef shows you how quickly and easily you can install the mashed potato kit that allows you to pour potatoes directly into the hopper to make smooth, creamy mashed potatoes.
Robot Coupe demonstrates their CL-50-E product and how it simplifies the process of making that time-tested, Thanksgiving favorite--smooth, creamy mashed potatoes!
Related Videos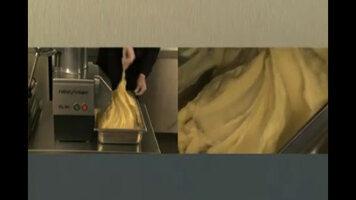 Robot Coupe CL50 Mashed Potato Attachment
Watch how to easily create consistent, delicious mashed potatoes with the Cl50 mashed potato attachment!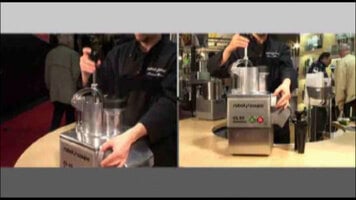 Robot Coupe CL-50-E Ultra
Robot Coupe prides itself on designing innovative, efficient products, and the CL-50-E Ultra is no exception! Check out this video for a product demonstration.
Waring MX1000XTX Commercial Blender
Learn the ins and outs of the Waring MX1000XTX commercial blender!