Easily create your best breads, desserts, baked goods and more with the Robot Coupe R-45-T. The 13.5 horsepower motor leaves next to no limitations. Its multiple settings allow you to chop, blend, puree, mix, and knead, with a pulsating option too. The vertical unit also rotates to easily pour out heavy contents. The locking lid, time settings and power buttons make it a simple unit to prepare your product in bulk.
This incredible product features a 13.5 horsepower motor and an all stainless steel construction. The Robot Coupe R-45-T is designed for vertical cutting and mixing. With this unit, you can chop, blend, puree, mix, knead, and so much more!
Related Videos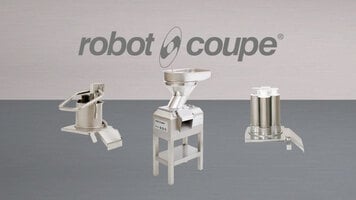 Robot Coupe CL60
This all-in-one kitchen unit makes prep work for fruits and vegetables of all sizes easier than ever before. Watch this video to see how!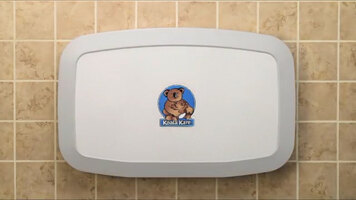 Koala Kare KB200
Bring your changing stations into the future with the Koala KB200 Baby Changing Station! Check out this video to discover the many convenient enhancements that this modern station has to offer.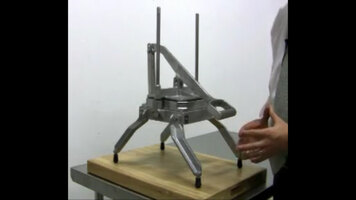 Nemco Easy Lettuce Cutter
If you prefer to shred your own lettuce but hate the hassle, then the Nemco easy lettuce cutter is for you! Learn how you can save money and prevent browning by cutting and shredding lettuce with the Nemco Lettuce Cutter.