Let's learn about all of the different things the Robot Coupe CMP-300 Combi immersion blender can do, from helping you prepare salsa and drinks to a wide variety of other fantastic foods and sensational snacks! It's incredibly simple to assemble so that you're ready to spring into action in no time. Simply put your ingredient in the bowl and adjust the speed to your liking to create a rich, creamy vegetable dip for carrots, celery, cauliflower and more! You can even replace the blade on the end of the shaft with wire whips, allowing you to beat air into your mixture for a sweetly delicious whipped cream topping for ice cream and other desserts. For a healthier alternative, you could also plunge it deep into a stockpot full of veggies and blend them together for a delicious soup or stew! Also, check out how simple the unit is to disassemble for easy cleaning.
The Robot shows off the CMP-300 Combi's ability to increase speed and efficiency in the kitchen. The applications for this versatile tool are endless! Check out this video to see just a few.
Related Videos
Vollrath Super Pan V Steam Table Pans
Want to learn the benefits of the durable construction and patented corner, edges, and rim of the Vollrath Super Pan V? Explore that and other features as Chef Rich takes you to Lakeland College for a real world evaluation.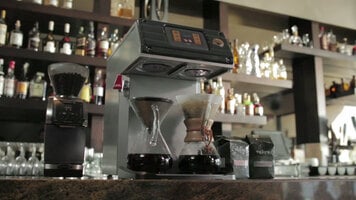 Curtis Gold Cup Coffee Brewer
Learn about making the perfect cup of coffee with the Gold Cup coffee brewer from Curtis!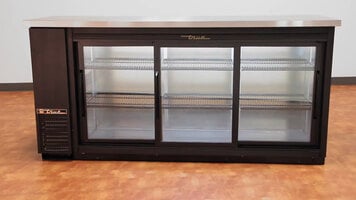 True TBB 24-inch Back Bar Refrigerator
Learn the ins and outs of True's TBB 24-inch back bar refrigerator!