Shark attack. 20 mL Monin blue curacao syrup. 20 mL Monin Asian lemongrass syrup. 45 mL rum. 1 lemon peel slice. 20 mL lemon juice. 1 g. sea salt. 60 mL Perrier. 15 mL le fruit de Monin strawberry.
Watch this video to learn how to make a fun, shark-themed summer cocktail using various Monin syrups!
Products In This Video
Monin 1 Liter Strawberry Fruit Puree
Related Videos
Mimosa by Monin
Make your guests a refreshing strawberry mimosa using Monin's strawberry fruit puree!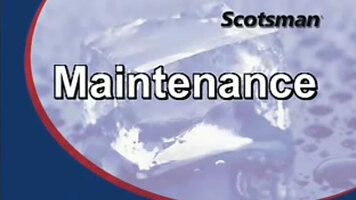 Scotsman Prodigy Ice Cuber Maintenance
Keep your Scotsman Prodigy ice maker working to full potential by following these simple routine maintenance steps. High Chair Assembly
Unassembled high chairs are a great way to save money on shipping! This instructional video will teach you how to assemble your chair from the legs to the crotch strap so you can be sure that the children you serve are safe and comfortable.