1/2 oz. Monin strawberry fruit puree. 2 oz. orange juice. Fill glass with ice. Cap and shake. Strain into a chilled flute. Fill with champagne. Stir gently. Garnish with strawberry.
Make your guests a refreshing strawberry mimosa using Monin's strawberry fruit puree!
Products In This Video
Monin 1 Liter Strawberry Fruit Puree
Related Videos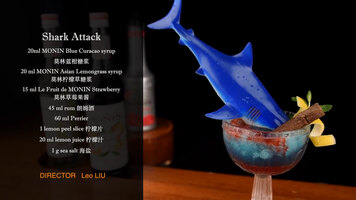 Shark Attack Cocktail by Monin
Watch this video to learn how to make a fun, shark-themed summer cocktail using various Monin syrups!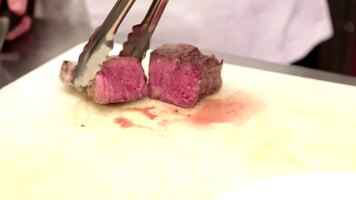 How to Make the Perfect Steak
Chef Thom England from Ivy Tech teaches you how to make the perfect steak with Hobart's Combi Oven. Turbochef C3: Programming
In this video, Chef Steve Crellin explains how to program the Turbochef C3 oven. Although all of its controls can seem confusing at first, once mastered, the Turbochef C3 oven will be your best friend in the kitchen!