Here is an easy way to save water and save money at the same time. Replace your current spray valves and aerators with T&S low flow models. Watch this 15 second test comparing a T&S low flow spray valve only using 6.5 gallons per minute vs. a standard spray valve. It's easy to see how you can save as much as 77,000 gallons of water per year. That's over $200 in water savings, or $2,300 in water, sewer and heating savings combined. And here is the same test using faucets, the tube on the left is filled by T&S low flow aerator, the tube on the left a standard faucet. We fill these tubes for just 15 seconds and it's easy to see the dramatic difference. What about over a years' time? You could easily waste hundreds of thousands gallons of per year, and that's money down the drain. So save water and save money by using T&S water conserving low flow valves and aerators.
When you see two pre-rinse spray valves operating side by side like in this video, it's easy to visualize all the water you're wasting by not using a low flow model! This T&S low flow pre rinse spray valve will increase your water and cash flow.
Related Products

Related Videos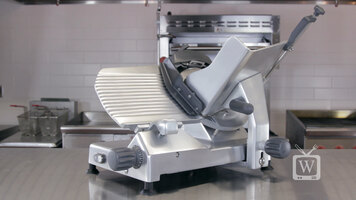 Hobart Edge Slicer
Check out this informative video for an overview of the Hobart Edge Slicer! Our corporate chef, Matt, will show you the product features and highlights of this exceptional slicer.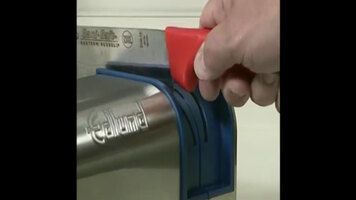 Edlund 401 Electric Knife Sharpener Operation
Make sure you get the most out of your commercial cutlery by caring for them with the Edlund 401 electric knife sharpener!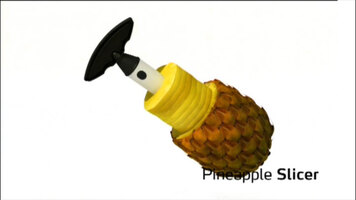 Vacu Vin Pineapple Slicer Demonstration
This easy-to-follow visual demonstration will show you how simple it is to slice all of your pineapple with the Vacu Vin Pineapple Slicer!