This is the model DCS-2 Mechanical Portion Scale, one of the five star series scales from Edlund. Many of our customers have told us this is the most durable, and reliable scale they have been able to find in the food service market. We developed this scale for a major restaurant chain after 6 months of prototypes and testing in that chains operations until we built a scale that they couldn't beat up. These platform supports as you can see are heavier duty than you have seen on any other scale. You can literally slam down on this scale without damaging the sensitive mechanism inside. The entire scale is made of stainless steel including the internal mechanism and springs which are unique to Edlund's products. It's submersible and washable. It has a rotating dial, it's NSF certified, and as you notice, the oversized platform provides for various functions within the kitchen. A care and maintenance guide and a troubleshooting guide are right on the side of the scale. This prevents unnecessary returns to the factory and increases the productivity and the useful life of the scale. The scale also features a 30 degree viewing angle for easier reading and more accurate reading from counter height level in a kitchen. Boy, that really worked didn't it?
Built to meet the toughest demands, the Edlund DCS-2 Five Star Series heavy duty portion control scale features all stainless steel construction, making it completely dishwasher safe!
Related Videos How Portion Scales Can Help You Control Portion Sizes
Save money for your business by learning how to control the sizes of the portions you serve! See how seemingly insignificant mistakes in portion size--such as being off by 1/8 of an oz.--can make a huge difference in your yearly profits.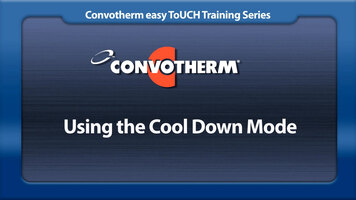 Cleveland Convotherm: Cool Down Mode
It's important to allow your oven to cool down at the end of a busy day. By following the four simple steps in this video, you can easily set and monitor the cool down function on your Cleveland Convotherm oven.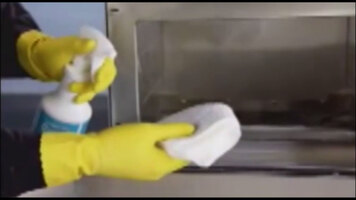 Turbochef Tornado: Daily Maintenance
If you want to keep your Turbochef Tornado oven in top-quality condition, then daily maintenance and cleaning is a must! This video gives brief, step-by-step instructions on how to clean every part of your oven.