Hold the steel in a near-vertical position with the tip resting on a non-slippery surface. Start with the heel of the knife against one side of the steel. Maintain light pressure while drawing the knife down the shaft of the steel. Continue in a smooth motion. Complete the movement by drawing the knife all the way to the tip. Repeat the action with the blade against the steels other side. Repeat these steps to complete the honing of the knife.
Not sure how to use a knife sharpening steel? This video gives you simple step-by-step instructions so you can hone your knives safely and maintain a perfect edge!
Related Videos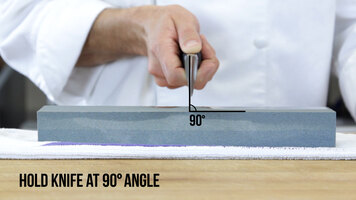 How to Sharpen Your Knives
Keep your knives sharp and performing at a high level with regular sharpening and maintenance! Watch this video to learn the proper techniques to sharpening with a stone, and how regular maintenance will extend the life of your knives!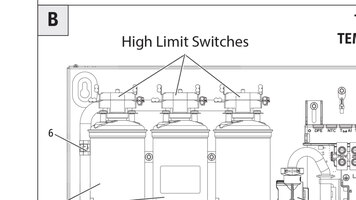 Stiebel Eltron Tempra: Resetting a High Limit Switch
Follow these simple steps to reset your Tempra or Tempra Plus high limit switch. If you are experiencing luke warm water, you may want to reset this switch.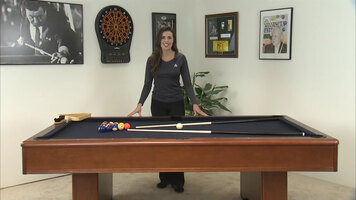 Minnesota Fats 7' Billiards Table
If you are looking for a high quality, beautifully crafted pool table, the Minnesota Fats Billiards table is the one for you! This Westmont style pool table is designed with contemporary features, and weighs significantly less than slate tables.