Larger orders, equipment, and hazardous items are all shipped using a Common Carrier delivery service. With our dedicated Customer Solutions team and delivery options to suit your needs, we're committed to making this process as smooth as possible! Remember that in a typical common carrier delivery, the truck driver isn't responsible for offloading your shipment, so be prepared to remove your items from the truck bed. You may already have a loading dock or a forklift of your own, but if not, don't worry! We offer a lift gate service to assist with unloading. If you'd like some help getting your shipment inside, check out our Threshold Delivery service, which is available to both commercial and residential customers! By selecting this service at checkout, the driver will unload your shipment for you and bring it right inside your door. You'll need to be available on site at the time of your delivery to receive your shipment, inspect it for damages or shortages, and sign the receipt to complete your order. To help make sure this goes off without a hitch, we offer a free call before delivery to residential customers. By taking advantage of this free service, the carrier will call you the day before your shipment and give you a four-hour estimated delivery window. Once they've arrived, truck drivers typically allow around 15 minutes for you to complete the receiving process. If you are not on site to accept the order, a redelivery fee will be added to your order before another delivery attempt can be made. We take great pride in ensuring that your orders are filled and delivered correctly; however, if you notice any missing items or damaged materials when inspecting your order, feel free to open up the packaging and take a closer look. Remember to clearly print any issues on the receipt prior to signing off, placing special emphasis on words like "damaged" or "missing", and notify the driver. After taking pictures of the packaging, please contact our Customer Solutions team right away to report the issue so we can work to solve the problem as quickly as possible. You may also choose to refuse a damaged shipment entirely. For the most hassle-free delivery of your Common Carrier orders, we offer our White Glove service. Trained professionals will bring your order inside and open it up, removing all packaging debris from the premises so you're ready to start setting up right away. This option adds 5-7 business days to the transit time of your order. If you have any additional Common Carrier shipping questions, please contact our Customer Solutions team.
Have a package being shipped using Common Carrier and don't understand the delivery process? Watch this short segment to learn what your delivery entails.
Related Videos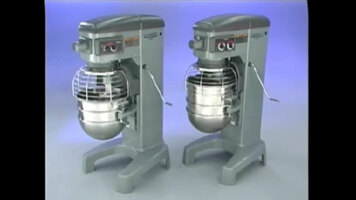 Hobart HL300 & HL400 Series Mixers
This video shows the best practices for operating, cleaning, and maintaining your Hobart HL300 and HL400 Legacy mixers.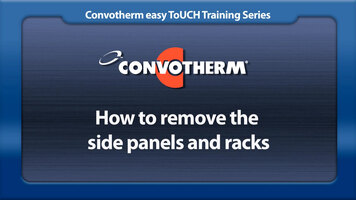 Cleveland Convotherm: Removing the Side Panels and Racks
Easily remove the side panels and racks from your Cleveland Convotherm oven by watching this helpful tutorial.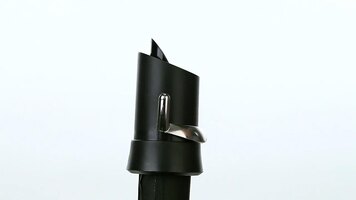 Vacu Vin Champagne Saver
Consult this visual walkthrough for a quick reference on how to use your Vacu Vin Champagne Saver!