Now, we'll deal with roll dome removal and installation. Crown Verity roll dome's are designed to be removed, they are an accessory, they're held in place with a couple of stainless steel pins at the back they slide into these tracks. This could be part of a repair sequence, a new purchase where you just recently received a new roll dome we'll show you how to install one or perhaps you just prefer to cook with an open-top grill. We'll show you how to safely remove it and install it. The first thing you want to do is remove the stainless steel pins in the back of the grill. Close the roll dome partway and start sliding it back, just about two inches and at this point you probably want to get some help. So we'll start pulling this out and as we get close to the end we want to make sure that we're supporting the inner part of the roll dome with our hands. Go ahead and we'll just pull that off, nice and easy, and lay it on the ground. Whether you've completed your repairs, you're reinstalling the roll dome because you did an event where you didn't need it, or you purchased a brand new one, we'll show you how to safely install a new one. So again, as in removal, we're going to support both parts of the roll dome, two people, take it to the grill and you want to make sure we're aligning the inner skin with the tracks. It can't be on top, it must be in the track. Slide it on, all the way, and we'll put the stainless steel pins in.
Watch this video to learn how to remove and install the roll dome on your Crown Verity grill!
Related Videos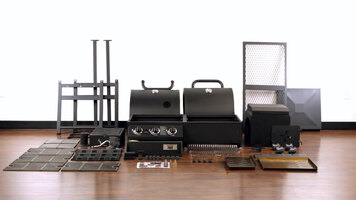 Backyard Pro Portable Outdoor Gas and Charcoal Grill / Smoker Assembly
Check out this video for assembly instructions on your Backyard Pro grill! This step-by-step guide will ensure your grill is properly, and safely, assembled for use.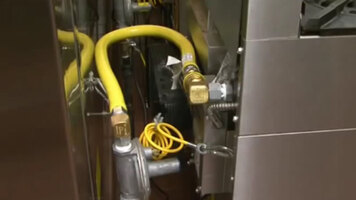 T&S Brass Safe-T-Link Gas Hoses
Learn how to properly install a T&S Safe-T-Link gas hose to get the biggest bang for your buck.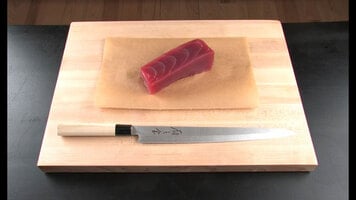 The Perfect Tuna
When handled properly, high quality tuna is healthy, flavorful, and beautiful. Tuna is both a simple protein to prepare and a rewarding fish to serve. In this video, Mercer describes how to prepare a perfectly seared tuna.