Now, we'll deal with roll dome removal and installation. Crown Verity roll dome's are designed to be removed, they are an accessory, they're held in place with a couple of stainless steel pins at the back they slide into these tracks. This could be part of a repair sequence, a new purchase where you just recently received a new roll dome we'll show you how to install one or perhaps you just prefer to cook with an open-top grill. We'll show you how to safely remove it and install it. The first thing you want to do is remove the stainless steel pins in the back of the grill. Close the roll dome partway and start sliding it back, just about two inches and at this point you probably want to get some help. So we'll start pulling this out and as we get close to the end we want to make sure that we're supporting the inner part of the roll dome with our hands. Go ahead and we'll just pull that off, nice and easy, and lay it on the ground. Whether you've completed your repairs, you're reinstalling the roll dome because you did an event where you didn't need it, or you purchased a brand new one, we'll show you how to safely install a new one. So again, as in removal, we're going to support both parts of the roll dome, two people, take it to the grill and you want to make sure we're aligning the inner skin with the tracks. It can't be on top, it must be in the track. Slide it on, all the way, and we'll put the stainless steel pins in.
Watch this video to learn how to remove and install the roll dome on your Crown Verity grill!
Related Videos
TUC_TWT-27 Refrigerator
These under-counter and worktop refrigerators have a lot to offer for any foodservice establishment! Check out this video and learn about the great and convenient features that True's TUC-27 and TWT-27 offer!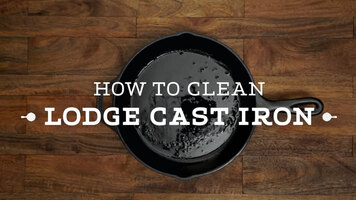 How to Clean Lodge Cast Iron
Watch this video and see how easy it is to clean your Lodge cast iron! Simply wash, dry, and season. Because iron is easy!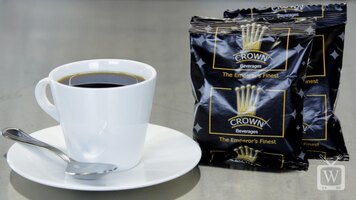 Avantco CU110 Coffee Urn
Watch this video to learn more about the functions and features of the Avantco CU110 coffee urn!