The lighting instructions: the first thing we do is we make sure all our burners and our pilot light are off. We open up the roll dome, and then we put the propane tank on. All Crown Verity grills are capable of taking a standard twenty pound cylinder—either one or two cylinders. Our larger BBQs require two. It's very simple to attach the tank to the tank bracket. Slide the tank down. We lift up the tank bracket, slide it down over the tank collar, and we tighten the wing nut; and your tank is secure. We take the hose and the regulator; attach it here. We're ready to go. We open up the propane tank valve. Now that we have the propane tank fastened, and we have our propane valve turned on, again, we check to make sure that everything is off. If everything is off, we take our utility lighter and put it into the port, and we turn our pilot light on. The pilot light's on; we turn our individual burners on. We're ready to cook.
Lighting a grill can be dangerous, so it's important that it's done correctly. Crown Verity's sturdy commercial BBQ grills are great for your restaurant because they are not only easy to light and use, but are also extremely easy to clean.
Related Videos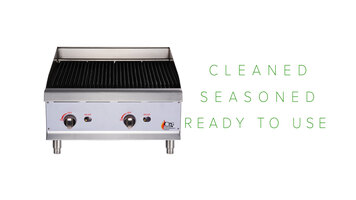 How To Season A Charbroiler
Unpacking, cleaning, and seasoning your charbroiler is easy! Follow these simple steps, and you'll be grilling up savory burgers and fish fillets in no time without the hassle of sticky grates.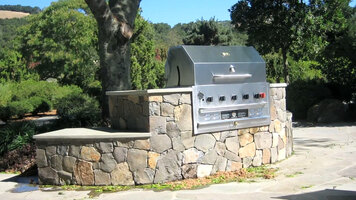 Crown Verity Built In Outdoor BBQ Grills
Check out this video on the built-in outdoor BBQ grill series from Crown Verity! These outdoor grills can be customized to complete your perfect outdoor kitchen!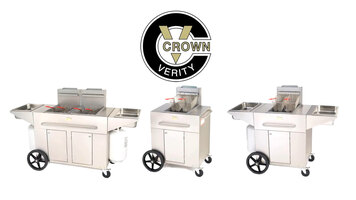 Crown Verity Quality Stainless Steel BBQ Grills
Check out this video to learn more about the quality stainless steel BBQ grills that Crown Verity has to offer! Several customers and businesses have already reaped the benefits of a Crown Verity BBQ grill. See what one could do for you!