Handle replacement, be it a roll dome handle, trash bar, or a push handle it's all the same. The bolts are always inserted from the inside. So if you look in here you'll see the bolt coming through the backend behind the stainless into the handle. Follow the handle and find the bolt. 7/16 inch wrench or socket to remove the bolts. Come to the other side, loosen that, handle's off. Replacement is in reverse order. The new handle will come with new hardware. Place it over the holes, the bolt and lock washer place as shown. Start it by hand, and finish it with a wrench.
Watch this video to learn how to replace the handle on your Crown Verity grill!
Related Videos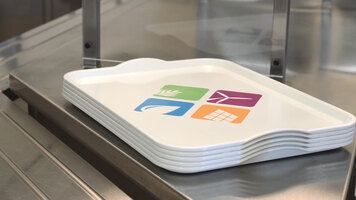 Cambro Camtray with Handles for Your Cafeteria
Create a trendy and warm environment or make a positive statement about your facility with Cambro's new camtray with handles! Available in a wide variety of colors to match any decor, this tray is durable in nature and easy to clean.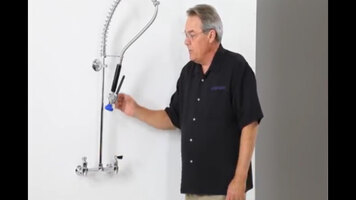 Fisher Pre-Rinse Units
This video shows two Fisher pre-rinsing units and explains what features they each possess. Check out this video to learn more about Fisher pre-rinse units and how they work!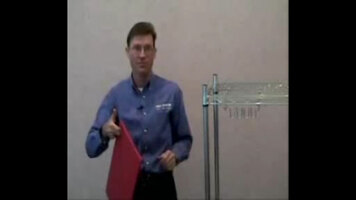 San Jamar Cut-N-Carry Cutting Board / Hanging Hook Rack
Use the San Jamar Cut-N-Carry Cutting Board to prevent 3 types of cross-contamination: from people to food, from unsanitary storage, and from not having separate preparation areas for different food types!