Handle replacement, be it a roll dome handle, trash bar, or a push handle it's all the same. The bolts are always inserted from the inside. So if you look in here you'll see the bolt coming through the backend behind the stainless into the handle. Follow the handle and find the bolt. 7/16 inch wrench or socket to remove the bolts. Come to the other side, loosen that, handle's off. Replacement is in reverse order. The new handle will come with new hardware. Place it over the holes, the bolt and lock washer place as shown. Start it by hand, and finish it with a wrench.
Watch this video to learn how to replace the handle on your Crown Verity grill!
Related Videos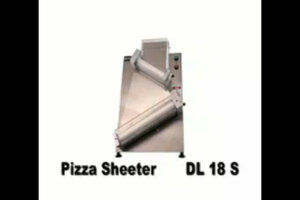 Doyon DL18 Dough Sheeter
Check out this video to see how the Doyon DL18 dough sheeter is a great addition to your pizza shop or restaurant. Watch a demonstration and learn how to make a perfectly sized pizza crust every time!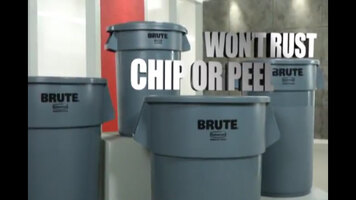 Rubbermaid Brute Trash Containers
Learn why Rubbermaid Brute trash containers are sure to provide you with the heavy duty waste receptacle you need for any industrial application!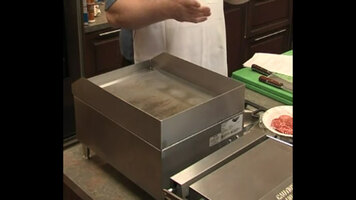 Vollrath Griddle Demonstration
Watch this video for a demonstration on how to use your 1800W, 120V Vollrath countertop griddle! Answer your questions about seasoning the griddle surface, appropriate applications, and more!