Handle replacement, be it a roll dome handle, trash bar, or a push handle it's all the same. The bolts are always inserted from the inside. So if you look in here you'll see the bolt coming through the backend behind the stainless into the handle. Follow the handle and find the bolt. 7/16 inch wrench or socket to remove the bolts. Come to the other side, loosen that, handle's off. Replacement is in reverse order. The new handle will come with new hardware. Place it over the holes, the bolt and lock washer place as shown. Start it by hand, and finish it with a wrench.
Watch this video to learn how to replace the handle on your Crown Verity grill!
Related Videos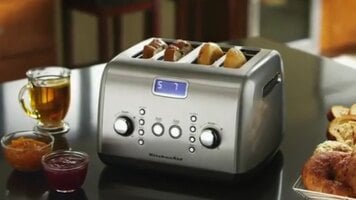 KitchenAid 2-4 Slice Toaster
This video gives you a look at the 2-4 slice toasters from KtichenAid.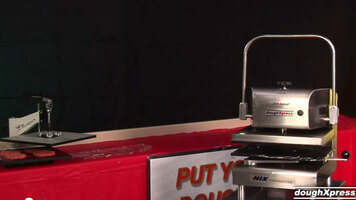 DoughXpress: DXM-SSCP Big Chick Heavy Duty Manual Meat Press
The DXM-SSCP manual meat press eliminates the tiresome, time-consuming portion pounding of your chicken, fish, pork, or veal. The consistent thickness that results from using this product enables consistent cooking time and presentation.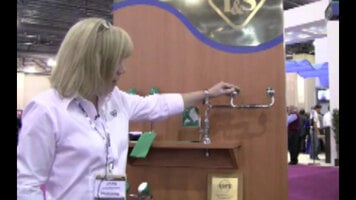 Learn about TS Eye Wash and Face Wash Stations
In this informative video, you'll learn about several different styles of eye wash stations that we carry from T&S Brass. Keep your employees safe by installing the right emergency eye wash station for your business!