Handle replacement, be it a roll dome handle, trash bar, or a push handle it's all the same. The bolts are always inserted from the inside. So if you look in here you'll see the bolt coming through the backend behind the stainless into the handle. Follow the handle and find the bolt. 7/16 inch wrench or socket to remove the bolts. Come to the other side, loosen that, handle's off. Replacement is in reverse order. The new handle will come with new hardware. Place it over the holes, the bolt and lock washer place as shown. Start it by hand, and finish it with a wrench.
Watch this video to learn how to replace the handle on your Crown Verity grill!
Related Videos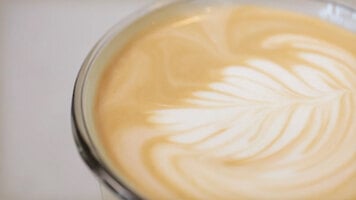 DaVinci Gourmet Flavored Latte
Watch this video and learn how to start making profitable flavored lattes for your business! Prepared using DaVinci Gourmet flavoring syrup, this video will take you through each step of the latte-making process.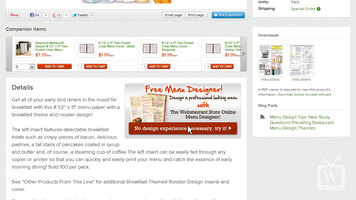 Easily Create a Great Looking Menu
Excite customers about your dining options right from the start with a well-designed menu. Shop our large selection of menu paper and covers, then quickly and easily create a unique menu with our custom online designer! Watch this video to learn how.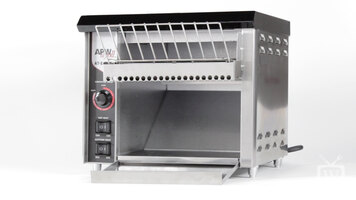 APW Wyott AT-Express Conveyor Toaster
Learn how to use, control, and clean the APW Wyott AT-Express conveyor toaster!