Handle replacement, be it a roll dome handle, trash bar, or a push handle it's all the same. The bolts are always inserted from the inside. So if you look in here you'll see the bolt coming through the backend behind the stainless into the handle. Follow the handle and find the bolt. 7/16 inch wrench or socket to remove the bolts. Come to the other side, loosen that, handle's off. Replacement is in reverse order. The new handle will come with new hardware. Place it over the holes, the bolt and lock washer place as shown. Start it by hand, and finish it with a wrench.
Watch this video to learn how to replace the handle on your Crown Verity grill!
Related Videos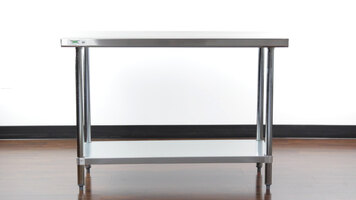 Regency Stainless Steel Work Table Assembly
Check out this video for step-by-step instructions on how to assemble your Regency stainless steel work table! Chef Matt will walk you through the process, and you'll see how quick and easy it is!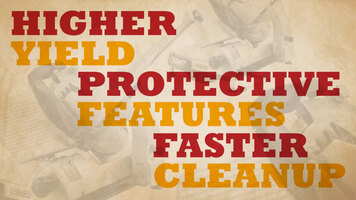 Hobart HS9 Slicer vs. The Competition
What makes the Hobart HS9 stand out from other slicers? Watch this video to learn more about the Hobart HS9 slicer and all of its superior features!
Avantco EB102 Countertop Range
Learn about the features, advantages, and specifications of the Avantco EB102 countertop range!