Badge replacement: the Crown Verity badge is held on with three spring clips on the inside, and for TV we've left two off. To remove the last one there just get yourself a flat screwdriver and pry these clips off. You're new badge will come with the three clips all ready to go. Just install the badge in the three holes, again open the roll dome. From inside start that clip by hand, and do all three. We need to seat those clips and the best tool for that is in my back pocket, it's a nut driver or a socket. Line that up like so and support the badge here with our hand and push on those clips. That's all there is to it, badge installed.
Watch this video and learn how to change the badge on Crown Verity's grills!
Related Videos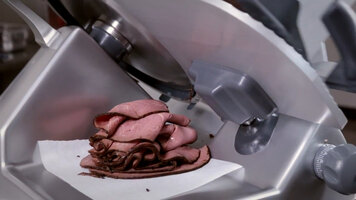 How to Use the Hobart HS Series Slicers
Watch this video to learn more about all the easy-to-use features of the Hobart HS Series Slicer! If you're looking for a high-quality and simple product, the Hobart HS Series will provide you with the most reliable slicer!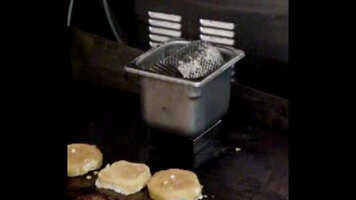 How to Use a Prince Castle Butter Spreader
Check out this how-to video for a demonstration on how to use this butter spreader from Prince Castle!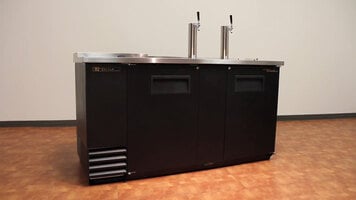 True Back Bar and Direct Draw Refrigerators
Learn the ins and outs of True's TBB and TDD back bar and direct draw refrigerators!