Slice or shred fresh vegetables and handcrafted cheeses with the KitchenAid slicer and shredder attachment. It's easy to use on every KitchenAid stand mixer, with 4 slicer and shredder combs you can choose your desired thickness and texture for a hearty vegetable salad and toppings for a homemade pizza. Effortlessly slice or shred firm fruits, nuts and cheese. Clean up is easy with dishwasher safe attachments, leaving you time to enjoy your creations. Premium performance, exceptional results, legendary KitchenAid quality.
This video takes a look at the roto slicer / shredder attachment for KitchenAid stand mixers - perfect for processing an array of firm fruits, vegetables, and more!
Related Videos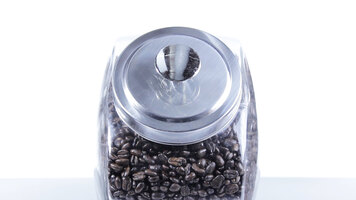 Core 1 Gallon Glass Penny Jar With Chrome Lid
Add a classic appeal to your presentation area with these Core 1 gallon glass penny jars! Each jar comes with a sleek chrome cover that seals the jar and features your most popular baked goods, candy, or dry ingredients.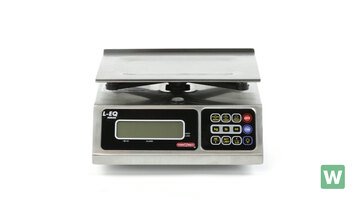 Tor Rey L-EQ-10/20 Digital Scale
The Set Limit feature of the Tor-Rey L-EQ 10/20 digital scale makes it ideal for portion control. The scale toggles between lbs, kgs, and oz. Hook this scale up to a printer and PC via its RS-232 date port for added programming and printing benefits. Mamas Testimonial for the AXP20
Mama's testimonial for the AXP20